Material 100% Made from Green Plant Sugarcane

Sugarcane tube is a new green cosmetic sustainable packaging, the material 100% from green plant sugarcane, some one called it bio-plastic packaging
Why recommend sugarcane tube?
Five good reasons to choose tubes made from green plant sugarcane
1. Suitable for food packaging

2. 100% recyclable of sugarcane tube

3. Protects non-renewable resources

4. 70% emissions of carbon footprint reduce

5. Sugarcane absorbs CO₂from the atmosphere
Application:
Skincare Hair Care Personal Care Natural Cosmetics Organic cosmetics Food Pharmaceuticals
Most of plastic packaging is made from fossil fuels (non-renewable and release carbon dioxide which contributes to global warming). Lisson Packaging choose sugarcane as a raw material to make sustainable packaging, which is made from Brazilian sugarcane, a renewable source that needs earth, and water to growth.
Post-consumer Recycled Plastic Tube
Eco friendly PCR Plastic Tube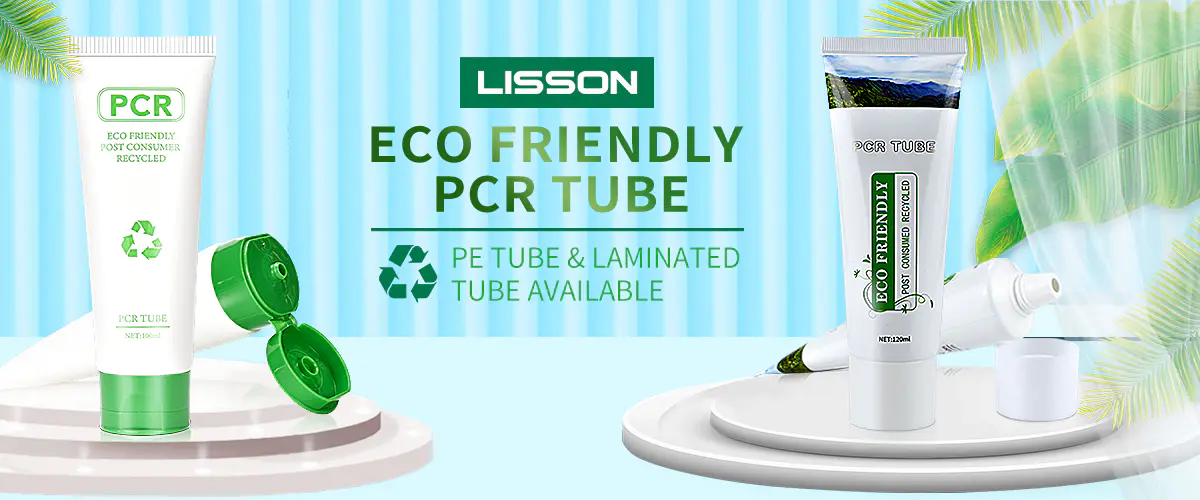 Post-consumer recycled (PCR) Plastic Tube is an eco-friendly tube with lower environmental impact Recycled plastic tubes, made by 30% recycled materials be added in packaging production from discarded plastic products.
PCR Advantages
1. Can be recycled again for new manufacturing

2. Save plastic and contribute to the circular economy

3. Reduce virgin plastic consumption and help save energy

4. Reduce the carbon footprint of manufacturing PCR Tube
Multiple customization options:
colors and printing customization, matte or gloss Varnishing, labeling etc
Application:
Skincare Hair care Organic cosmetics Beauty Care
Do not allow emptyDo not allow emptyDo not allow emptyPlease enter a valid e-mail formatPlease enter a value greater than or equal to %sPlease enter a valid numberPlease enter a value