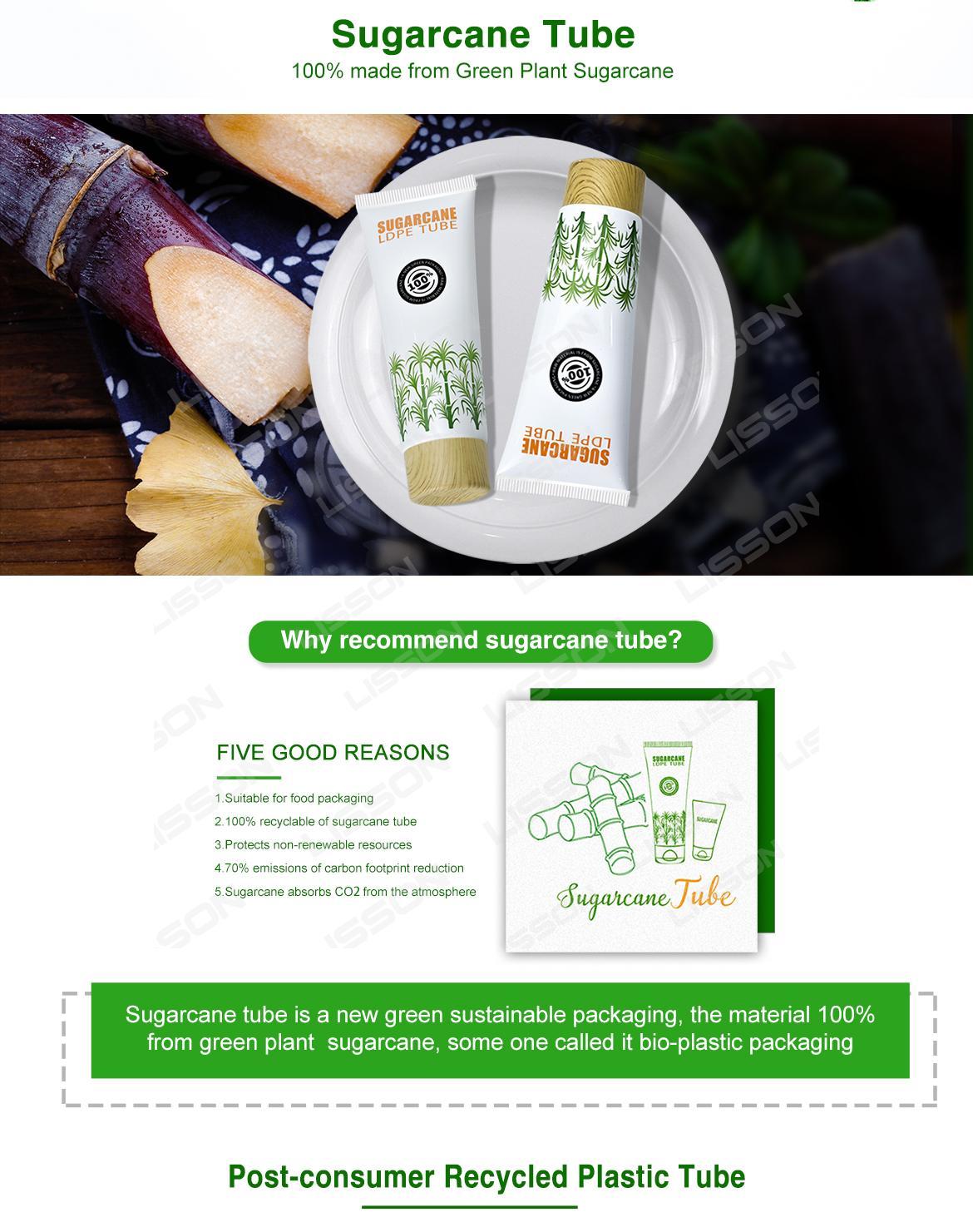 1. Now taking orders for wholesale sugarcane cosmetic tube packaging! Purchase a cosmetic tube with a brand new design or as a replacement tube. Lisson cosmetic tubes are made from 100% real sugarcane and durably constructed to provide long lasting protection. Reduce its carbon footprint while enhancing your packaging design with this eco-friendly, sustainable packaging option.
2. Lisson invents cosmetic tube packaging with sugarcane as raw material, is completely natural and environmentally friendly, save energy, reduce carbon dioxide, decrease GHG emissions, meanwhile, provides promotion for the consumers who love natural and environmentally friendly products, and let the consumers have confidence in using the product for their skin care.
3. Lisson sugarcane cosmetic tube provides a rare and unparalleled packaging solution that protects your product during transit. Keep your product within its safe and durable, long-lasting package to keep your customers satisfied and coming back for more. Our high-quality cotton paperboard and vacuum-insulated packaging allows for a low shipping count with minimal recyclable materials.
Do not allow emptyDo not allow emptyDo not allow emptyPlease enter a valid e-mail formatPlease enter a value greater than or equal to %sPlease enter a valid numberPlease enter a value