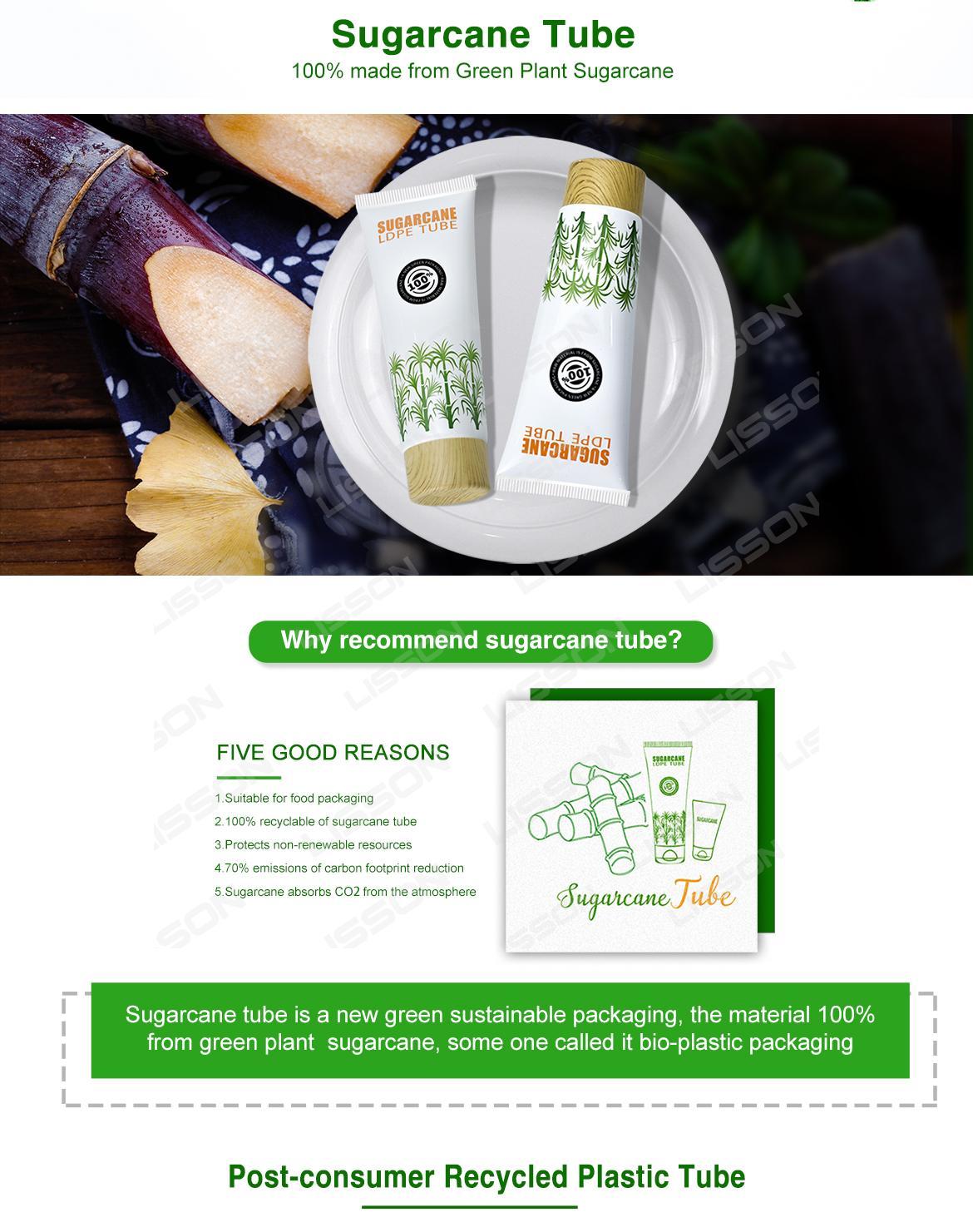 Warm Prompt-FREE SAMPLE For Your Test-Lisson Cosmetic Tube Tells Your Brand Story And Engages With Your Customers
10+ cosmetic tube factories at your service, 30+ production lines
Lisson is a professional cosmetic tube manufacturer of 23+ years experience in wholesale custom cosmetic tubes, cosmetic bottles & jars supplies, with its focus on personal care tubes, PE Tubes, aluminum cosmetic tubes, eco-friendly tubes, squeeze tubes, laminated tubes with various caps, lip gloss tubes, eye cream tubes, cosmetic lotion tubes and more, all cosmetic tubes can be made from different materials, such as plastics, glass, aluminum, PCR, sugarcane, kraft paper, etc. applicable for various cosmetics & skincare products, ointment, toothpaste and more. Take a tour at Lisson wholesale cosmetic packaging center online and drop us a line for cosmetic packaging in need, Lisson always is here to back you up.
Lisson offers cosmetic tube and container that makes sure your brand is noticed on the shelf!
Meet what is trending cosmetic tube in 2023---Lisson cosmetic tube is designed and developed with care and love to nature and cosmetics users
Popular cosmetic tube collection:
Sugarcane Cosmetic Tube
PCR Cosmetic Tube
Kraft Paper Cosmetic Tube
Vibrating Cosmetic Tube
Wholesale Aluminum Cosmetic Tube...
Welcome to chat with us online for wholesale cosmetic packaging quotation if you're looking for custom cosmetic packaging solution, get us info in need, Lisson custom service will return you with 2021 masterpiece of branding cosmetic tube from hard work, delicate workmanship that can scale up your market share and stand your products out effectively.
Sugarcane cosmetic packaging tube is a kind of eco-friendly cosmetic packaging that is biodegradable, not only is it used in cosmetics packaging but also widely applied to packaging for wine, food, medicine, besides recycled as raw material for manufacturing other products. The fast growth of cosmetic tube manufacturers have started to provide their customers with sugarcane tube as a response to the environmental protection, cosmetic tube made from sugarcane looks as great as other materials do through a series of processes by cosmetic tube suppliers. Lisson cosmetic tube factory stays abreast with other cosmetic tube manufacturers and launches its cosmetic sugarcane tube production line for its customers home and abroad.

1. Now taking orders for wholesale sugarcane cosmetic tube packaging! Purchase a cosmetic tube with a brand new design or as a replacement tube. Lisson cosmetic tubes are made from 100% real sugarcane and durably constructed to provide long lasting protection. Reduce its carbon footprint while enhancing your packaging design with this eco-friendly, sustainable packaging option.
2. Lisson invents cosmetic tube packaging with sugarcane as raw material, is completely natural and environmentally friendly, save energy, reduce carbon dioxide, decrease GHG emissions, meanwhile, provides promotion for the consumers who love natural and environmentally friendly products, and let the consumers have confidence in using the product for their skin care.
3. Lisson sugarcane cosmetic tube provides a rare and unparalleled packaging solution that protects your product during transit. Keep your product within its safe and durable, long-lasting package to keep your customers satisfied and coming back for more. Our high-quality cotton paperboard and vacuum-insulated packaging allows for a low shipping count with minimal recyclable materials.
Do not allow emptyDo not allow emptyDo not allow emptyPlease enter a valid e-mail formatPlease enter a value greater than or equal to %sPlease enter a valid numberPlease enter a value