Selling cosmetics products is the most difficult job in the world. Because customers don't trust a brand easily. They also don't have any physical parameters to test out the product before buying. The only real selling edge you have is branding your cosmetic squeeze tubes.
Everything in this world has been digitalized and now everyone is aware of what is going on in their surroundings. People are conscious of their purchases and the effects of their purchases.
The internet has emerged as a new worldwide marketplace. Here everyone can sell their products.
In this socially conscious marketplace, the survival of any business is at risk if they do not follow the rapidly changing trends of their marketplace. Every business needs to innovate to survive in this massive competition.
How can a brand survive in such extreme competition? This is only possible when the brand succeeds in carving its name in the hearts of the customers. How is this possible when there are thousands of brands with the same product in the market? It can be made possible if your brand looks unique among millions of other options.
It is said by experts that only the brand can survive in this competition when it develops its relateable "brand identity". Creating your own brand identity is a very important process for any company.
In this article, you will get to know how you can make your branding effective and compelling through squeeze tube packaging.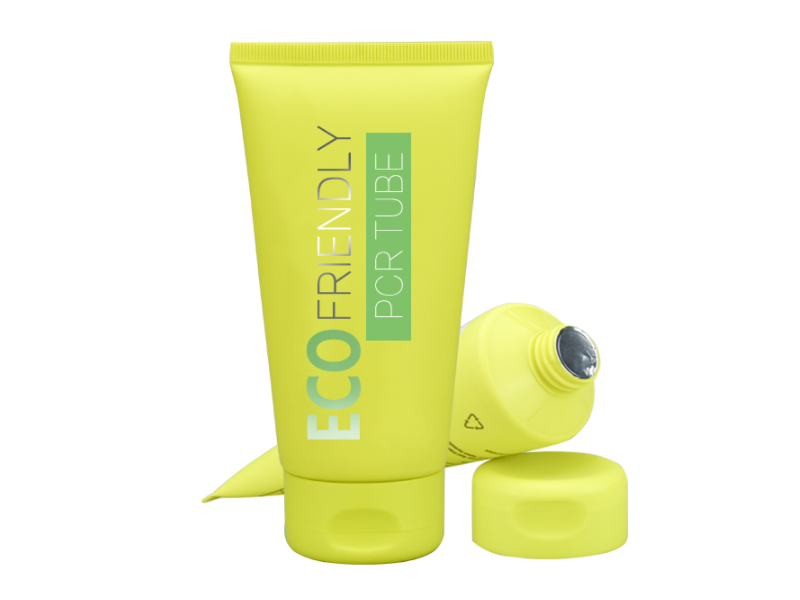 Primary Design Foundation
For selling refillable squeeze tubes in the market, it is important to focus on the design of squeeze tube packaging that will be your first impression. The question now is how to innovate the design of any brand so that its brand identity can be attractive to consumers.
There is something mandatory before designing the squeeze tubes. This step is on which your whole branding strategy will be based. So it is important to put a little thought behind it.
It should be clarified before designing refillable squeeze tubes, for what type of customers we are designing it. It is crucial to identify the targeted customers before developing any design of squeeze tubes. Whether the product is for old people, or it is for babies. Whether the design is for young teenagers or school-going kids.
"The purpose of design is to pursue the targeted patrons."
So, the design of custom cosmetic tube must be in accordance with the psyche of the targeted customer. In this way, the customer can better understand and relate to your product.
So defining your perfect customer comes first.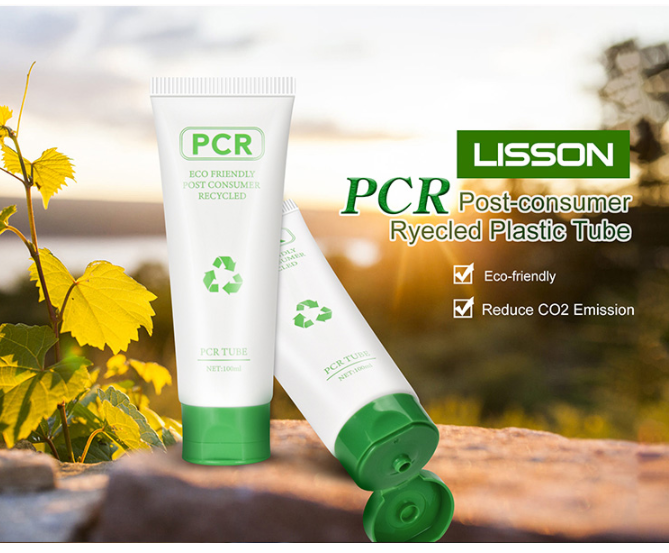 Specify your design type
The purpose of packaging is not only the showcase of design. The main intention behind squeeze tube packaging is to ensure the safety of the product inside it, along with sustainability and other vital functionalities.
Every type of packaging has specific perks. Not every type of packaging is suitable for every product. It is necessary to analyze whether the properties of a specific product are compatible with the type of packaging.
In the cosmetic industry, For the past few years, the demand for sustainable cosmetic packaging is booming. Squeeze tube packaging is one of the sustainable packaging methods which are becoming popular and in demand in the past few years.
Squeeze tube packaging from cosmetic tube manufacturer is compatible and suitable for a wide range of cosmetic products. The functionality of squeeze tube packaging is highly inspiring for cosmetic brands. Squeeze tube packaging is highly reliable for creams, toothpaste, gel-based cosmetic, and skincare products.
To design a squeeze tube package for a cosmetic product, the brand should know about the three layers of design. The first layer is the squeeze tube packaging in which the product will be filled. And the package will be responsible for the safety of the product inside it.
The second layer after the squeeze tube packaging is the plastic sheet that will seal the squeeze tube packaging from the outside to inhibit external factors to influence the product before use.

And the third layer will be the container or a shopping bag in which the squeeze tube packaging will be carried. Depending on the product, you will have to figure out how many layers of packaging do your brand needs.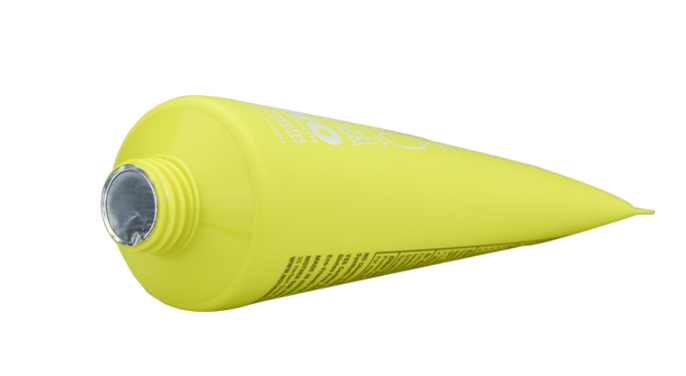 Inspirations
It is highly unlikely that you will ace in both cosmetics and packaging industries. If you are running a cosmetic brand, you can't think of a unique design for your squeeze tube n your own.
You must seek inspiration from your surroundings and analyze competitor's squeeze tubes. To develop a design of squeeze tube packaging that will represent your brand identity and represent all the moods of your brand. Images, colors, logos, specific color pellet or advertisements that can be your inspiration for developing squeeze tube packaging design.
Some of the trendy inspiration designs for squeeze tube packaging are the intricate line drawing, black base packaging, warm floral pattern designs, and the prevailing minimalist pastels. These designs are far most appreciated designs in squeeze tube packaging worldwide.
The intricate line drawing is a pencil sketch design type designed in illustrator which can be of any shape but shaded with parallel lines.
The black base coating of the squeeze tube packaging is very popular to make the brand design and pattern more visually clear and attractive.
The warm floral design print on the squeeze tubes looks so stunning in feminine products, especially the fragment lotion.
Also, the simple and elegant looking pastel base colors in squeeze tube packaging from cosmetic tube manufacturer are liked globally in the cosmetic industry.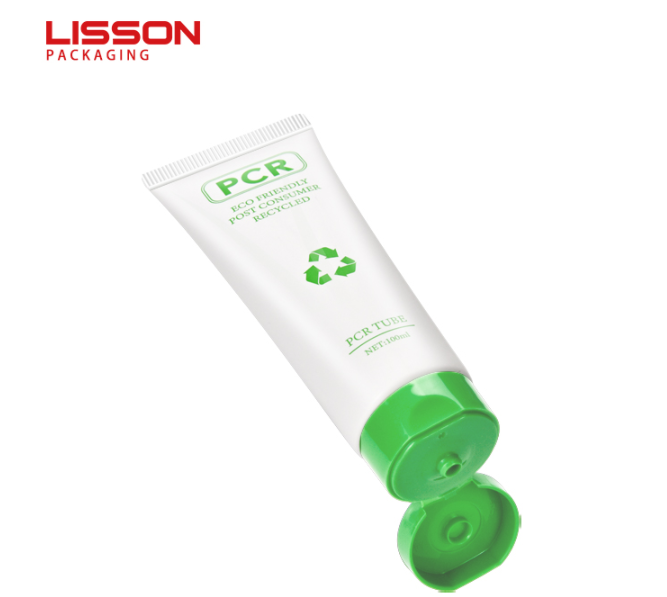 Frame your PERFECT squeeze tube packaging
To make your brand visible in thousands of competitive brands, you need to set standards for your brand. The standardized squeeze tube packaging will do well against the cutthroat competition in the beauty niche.
Standard packaging for your product squeeze tubes will make your brand recognizable and innovative among others. The quality squeeze tube packaging design will not only attract more targeted customers also it will increase brand loyalty among your customers.
Cosmetic squeeze tubes for your brand can be customized in many ways. The squeeze tubes are highly sustainable elegant.
Fonts: The customized fonts for squeeze tube packaging are trending nowadays. The designers, design special font styles for making the squeeze tube packaging unique in style and inspiring for the buyers.
Color: The squeeze tubes can be customized according to the brand identity color guidelines or may be made in contrast to the brand logo color specification to elevate the patterns and logo on squeeze tube packaging.
Pattern: Nowadays different types of anime, bold and wild patterns are printed over squeeze tube packaging to attract customers and present the luxurious look of the product enclosed in these squeeze tubes.
Size and Capacity: The size of squeeze tubes can also be customized to a wide range according to the requirements of the product. The squeeze tubes should be as jam-packed as possible and it is best to keep the size minimum.
Style: The style of caps of squeeze tubes and the shape of the nozzle of squeeze tubes are also customizable. Squeeze tube packaging shape depends upon the type of product which would be filled in them.
In addition to this wide range of customizable design options for squeeze tube packaging, there are a lot more plating and printing options available for these squeeze tubes. Images and labels of a different kind can be customized on the squeeze tube packaging.
The uniqueness of your design

To make your brand visible, you have to build a design for squeeze tubes but this isn't enough. You have to identify the main identifying graphical feature (or it may be a text) of squeeze tube packaging for your brand.

That core trait can be your brand logo or any specific label that is unique and not used by others.

The core design is the first thing that your loyal customer will identify in your squeeze tube packaging. That main feature in your squeeze tube packaging will become your brand's identity.

A brand portrays its message to its customer through its core design. The core design printed or labeled on your squeeze tube packaging will depict your consideration of your customer.

The core design can be anything, a logo, a slogan, or even your brand name written in a specific way.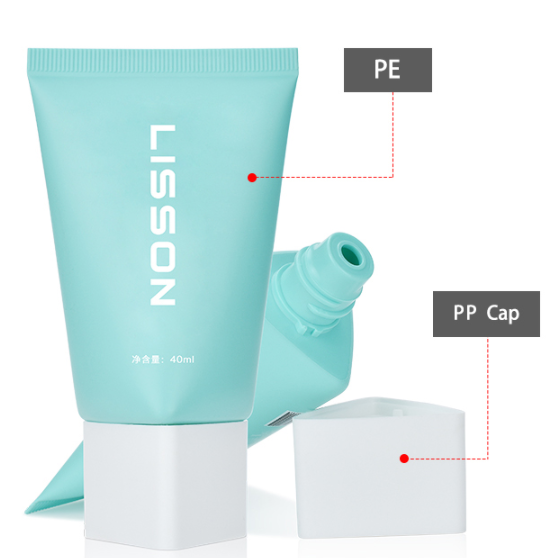 Commence your design strategy
Once you have set all your ideas and identified the suitable design for the squeeze tube packaging of your brand's product, now it is the time you have it manufactured practically.
Will your design of squeeze tubes attract the customer's attention? Will the squeeze tube packaging depict your product? Do the squeeze tubes seem user-friendly and accessible? Will your squeeze tube packaging stand out against competitors? How does squeeze tube packaging will feel like? Will this design of squeeze tubes stand out over time?
If the answer to these questions is yes! Then don't waste further time and proceeds. Take printouts, prepare a prototype of your design in CMYK color scheme and contact the manufacturer to produce a sample of squeeze tubes. Examine the sample squeeze tube packaging, test it carefully and make an order for it in small batches. Start filling the product into these squeeze tube packaging and you are ready to deliver.
Wait a minute. Analyze the expenses and the value of your branded product. Label the cost and ready to deliver your branded squeeze tubes.
Wrapping things up!
There are tons of opportunities for your branded squeeze tube packaging in the cosmetic and beauty industry. Learning the art of branding the cosmetic squeeze tubes will uplift your brand and business. These refillable squeeze tubes are highly functional and sustainable. Every cosmetic brand in the world depends on these tubes in order to compete in this industry.