What are cosmetic tubes?
A cosmetic tube is packaging material or container used to cover specific cosmetic products. There are many cosmetic brands we know who are producing cosmetic squeeze tubes that are of excellent quality.
The brand is known by the product it's manufacturing. When we buy ourselves a cosmetic product, the first thing we see is the packaging of a product, not what's inside it. An excellent-looking squeeze tube will always appeal to consumers to buy that cosmetic product. The outlook packaging is the first attraction or the primary influence on the customer base.
Almost all cosmetic brands have started manufacturing sustainable cosmetic packing for their products as these are the current trends followed by everyone. All cosmetic brands are running in the same race of being eco-friendly.
In the past cosmetic packaging or tubes were made up of plastic having a high-tech appearance. Still, as people gain more knowledge about what's beneficial for them and whatnot, they shift to a more organic and natural way of life. Following natural and straightforward sustainable packaging, it plays a more vital role in marketing the product.
There are many materials used in making empty cosmetic tubes that are eco-friendly. A few sustainable materials include airless cosmetic tubes, empty cosmetic tubes, aluminium cosmetic tubes, PCR squeeze tubes, and metal cosmetic tubes.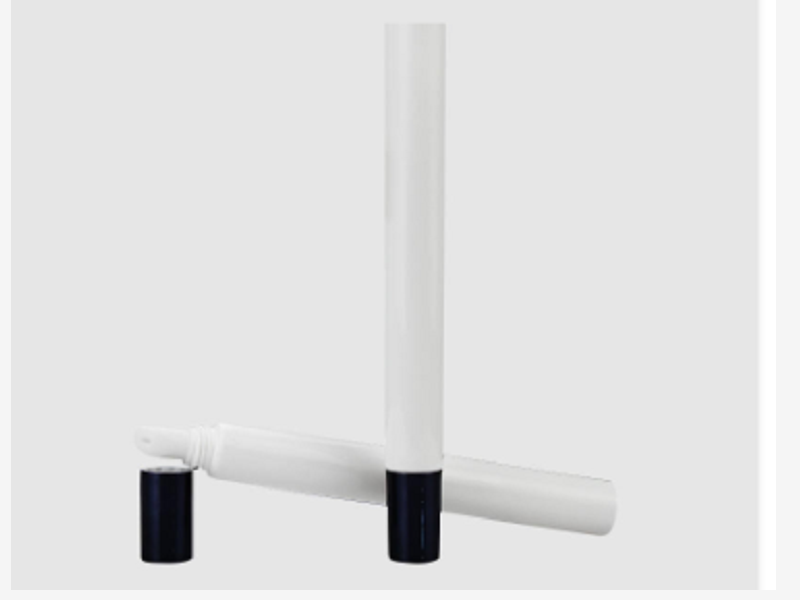 Empty cosmetic tubes
Many cosmetic brands already have so much load of manufacturing perfect cosmetic or makeup items that they can't take another headache of manufacturing cosmetic packaging. For this reason, all or at least 80% of cosmetic brands buy bulk empty cosmetic tubes from wholesale suppliers.
There are many benefits of buying wholesale empty cosmetic tubes. Empty cosmetic tubes come in all shapes and sizes you want to buy for your cosmetic brand product. They are also available in all kinds of materials, from the thickest to the thinnest. Empty cosmetic tubes are made up of all sorts of sustainable materials. They benefit the buyers as wholesale bulk production is more cost-effective. Moreover, the empty cosmetic tubes can have your brand's and product's name printed on them easily.
These empty cosmetic tubes are a hassle-free option; you don't have to go through an entire copyright process; it is done through the wholesale company manufacturing the tubes.
An empty cosmetic tube can hold all kinds of lotions, creams, shampoos, conditioners, shaving creams, hair dyes, and much more. They also have a safe protective seal on them.
Empty cosmetic tubes are also available on any shopping site, such as amazon. Only a cosmetic brand doesn't need to buy them, but we can also buy them from cosmetic shops to store our own produced lotion, face wash, or hair mask.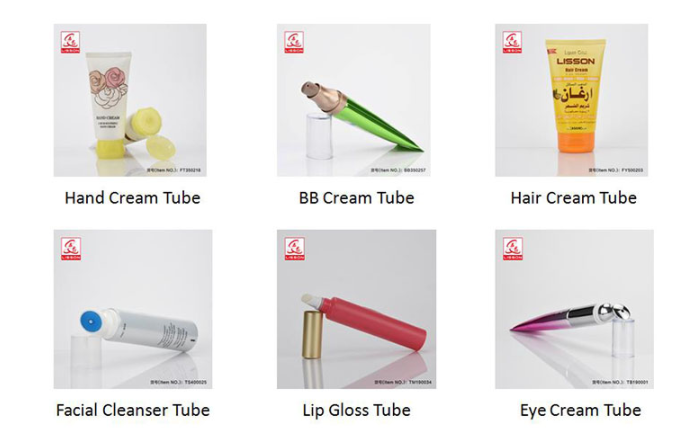 Airless cosmetic tubes
Makeup brands are doing innovations day by day. A lot of effort has been put into creating different and more valuable products for cosmetic packaging. As one cosmetic brand produces another type of cosmetic packaging, all other brands follow the lead.
Suppliers are manufacturing a new kind of airless packaging that is functional as well as eco-friendly. These kinds of airless cosmetic tubes are refillable and can be recycled. This new trend of airless packaging has an airless pump with a cosmetic tube that makes it easier for application.
People love these innovative airless tubes so much. The ergonomically designed tube pumps look incredibly stylish and technology-oriented. An airless cosmetic tube protects the natural ingredients of a cosmetic product. A perfect dispensing system is designed to protect the organic formula of a lotion, shampoo, or cosmetic product.
An airless cosmetic packaging gives a stable shelf life to the cosmetic product. It has a special protective cover to prolong the expiration date of any product. The best kind of material for airless cosmetic packaging is PCR or PE plastic material.

It works in a way to block the airflow by having an internal one-way valve system. It helps in preventing oxidation and preserves the formula. An airless packaging provides full dispensing, even the last single drop of any cosmetic item.

As people are becoming eco-conscious, their interest is growing towards airless cosmetic packaging. It's the best packaging for facial creams and serums.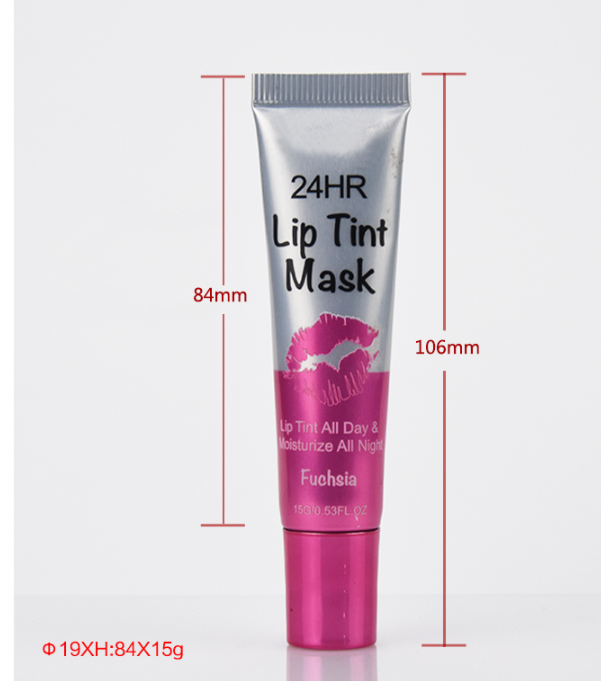 Aluminium tube packaging for cosmetics
One of the most popular sustainable packagings is aluminum packaging. Aluminium is one of the most famous and reliable metals used for sustainable packaging. It's strong and durable enough to take all kinds of pressure.
Aluminium is known to reduce carbon dioxide emissions. Since the use of plastic packaging is famous for releasing harmful substances such as carbon dioxide, on the other hand, aluminum is benefiting us all by reducing carbon footprint. Carbon footprint is the most dangerous thing that is promoting global warming all across the world. If we don't stop it now, it will kill most of us in the coming year.
Steps have been taken from leading cosmetic companies to follow an eco-friendly lifestyle. The most significant step is to release environmentally friendly cosmetic packaging in the form of aluminium cosmetic tubes.
All makeup brands, big or small, have launched their aluminium metal tubes for cosmetic packaging to improve sustainability.
An aluminium cosmetic tube is an excellent option for all. It has an outlook that appeals to all. When it's lying on a shelf with all other cosmetic brands, this one aluminium tube will be more eye-catching than the others. For this reason, most women prefer to buy an aluminium cosmetic tube.
An aluminium tube can be distorted easily, but that's the thing people love about it. The handcrafted aluminium cosmetic tube is enough to promote any makeup brand positively.
It provides an extra protection coating to any makeup or skincare product present in it. It is best suited for all kinds of face creams, lotions, body lotions, shampoos, hair dyes, toothpaste, shaving creams, and medical face or skin ointments.

The aluminium tube will also prolong the shelf-life, and it's great for thick creams and products. It has countless perks, so any beauty brand that still hasn't tried this must try it.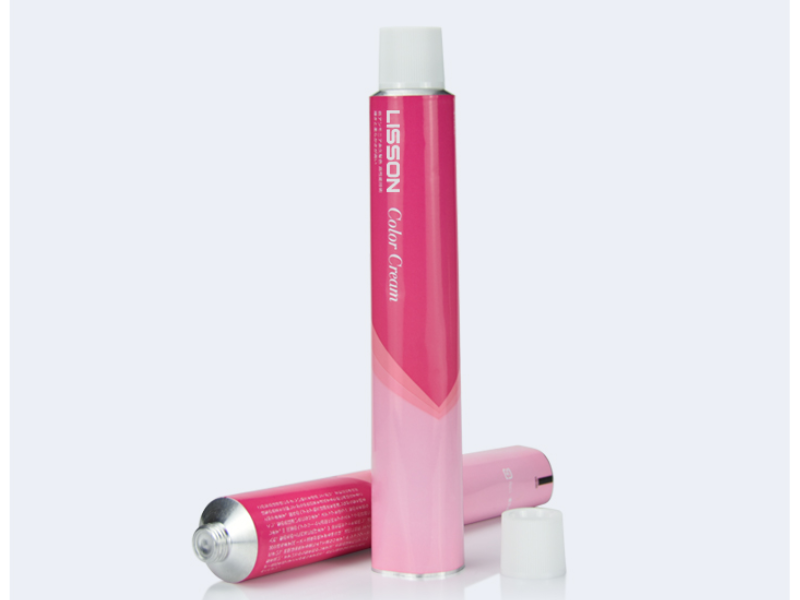 Collapsible tube
Collapsible tubes are made of metal that is flexible enough to dispense a product that has a pasty consistency. A collapsible tube is also a form of aluminium tube, but production is slightly different and a little more costly. The production of collapsible tubes have started in 1945 but has advanced in recent years.
Proper machinery and a team of mechanical engineers make the perfect collapsible cosmetic tubes.
A slug of aluminium passes through a process of extrusion to flatten it. All other processes such as pressing, trimming, and thread rolling make a semi-formed collapsible tube. The extra shavings are discarded, and thick coatings are applied to the semi-formed collapsible tube to make it longer lasting.
A collapsible cosmetic tube is perfect for viscous liquids such as toothpaste and other thick creams. These can be bent and collapsed easily.
Squeeze tube packaging

Squeeze tube packaging has taken over the traditional form of cosmetic packaging such as plastic bottles, jars, and containers. Why? That's because it's more convenient and compact to use. It also helps live an environmentally friendly life.

Ever since makeup or skincare brands got to know about sustainable packaging, they have come up with ideas to re-use old stuff and not allow it to contribute to pollution.

Squeeze tubes are healthier, safer, and so easy to use. They also look better than other squeeze tubes. A very common way of making an eco-friendly squeeze tube is by using PCR plastic.

A PCR plastic is post-consumer recycled plastic. Plastic is non-biodegradable, so it is super harmful to everyone. The only way to consume it positively is by recycling it.

A cosmetic squeeze tube comes in all thickness densities and materials. It helps to collect even the last drop of any cream, lotion, or other skincare products. It comes in all shapes and sizes, big and small. You will even find the smallest hand lotions in squeeze tubes. They are so compact that they can easily fit in a handbag.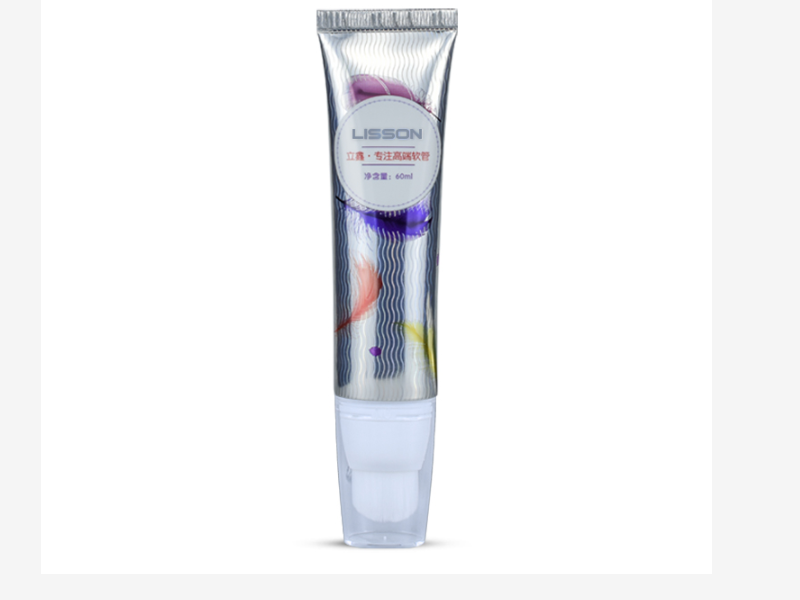 Metal cosmetic tubes
Metal cosmetic tubes have replaced harmful plastic cosmetic tubes. Although other metals are used in manufacturing different kinds of eco-friendly cosmetic squeeze tubes, the most common one is an aluminium squeeze tube listed above. Hence, read all the benefits of using metal squeeze tubes by scrolling up in the article.
Metal squeeze tubes are seamless and have a protective latex lining to avoid any possible leakage from all product sides. The base coating is applied to allow the colored printing process. There is an open nozzle, a closed nozzle used for piercing, and a long nozzle for application. The protective cap also comes in all shapes, sizes, and designs.
The process of manufacturing a cosmetic squeeze tube is quite simple, and most cosmetic packaging suppliers have learned the art of it. Filling it is also not a very tricky task; you have to fill it from the bottom, and a piston will push it to the top. All kinds of cosmetic squeeze tubes are great for you, but you can choose the best one for your cosmetic brand.