With the rapid development of the economy, cosmetic is no longer an unattainable luxury. Cosmetic, a fashionable consumer product, has gradually become the mainstream product in people's life. And it comes with increasing wholesale cosmetic packaging manufacturers and custom cosmetic pacakging suppliers. The consumption of cosmetics increased from 1 USD per capita in the early 1980s to 5 USD per capita in the early 1990s, and it increased rapidly by the end of 2000. In 2021, the annual output value of cosmetics reached 33.5 billion, an increase of 16.6% over the previous year. In the 15 years of rapid development of cosmetics, the average annual sales increased by 23.8%, which accelerated the wholesale cosmetics packaging industry from behind the scenes to the stage.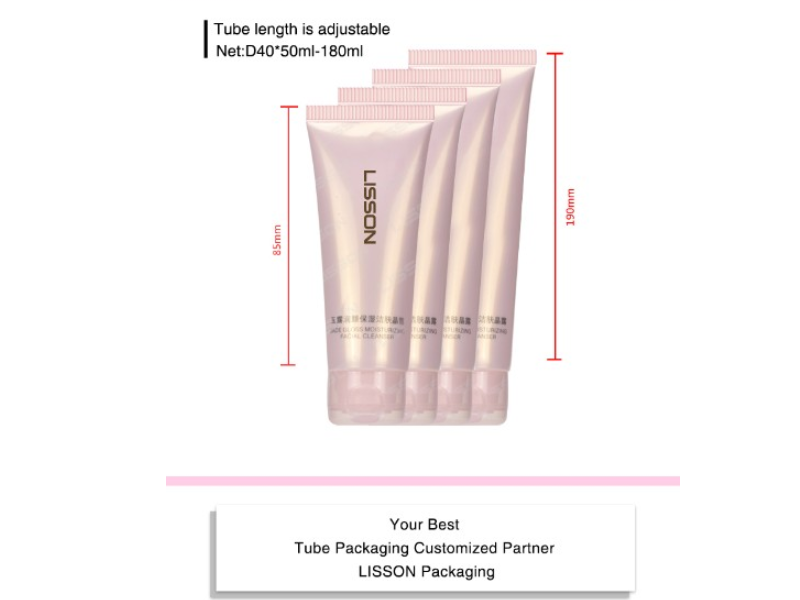 New to be different from the past, the cosmetic and packaging designers are paying more and more attention to the innovation and innovation of cosmetic packaging. Many cosmetic packaging suppliers think that the custom cosmetic packaging design is more important than ever. Smart business knows: cosmetic packaging can turn boring chemical products into a panacea. You can make the goods vivid through packaging, and design can make you meet the psychological, spiritual and cultural needs of customers, to promote sales" Cosmetic packaging is often more important than the products in it.
Therefore, in the production of modern cosmetics, many high-end bulk cosmetics and skincare products packaging investment as high as 70% of the whole product cost. In the cosmetics market, the birth of new brands should establish its market position through proper product packaging. Proper packaging of cosmetics and skincare products can not only directly stimulate the senses of consumers, but also reflect the taste of the brand incisively and vividly. At this time, wholesale and custom cosmetic packaging has developed from static storage in ancient times to modern circulation media, which has far exceeded the value of packaging itself for goods.
Firstly, characteristic of modern wholesale cosmetic packaging:
In modern social life, cosmetics not only beautify life but also form a consumer market that contains huge business opportunities and can not be ignored. Cosmetic packaging is not only fast updated and avant-garde in design, but also requires a higher and higher level of processing technology;
Secondly, it should be easy to use and durable; Another is to have a good role in promoting sales. Therefore, many products sell not only efficacy but also fashion and culture. Usually, cosmetics and skincare products are attracted by consumers with exquisite, changeable, elegant materials, especially perfume products, which are based on their unique perfume bottles to seize the market.
Therefore, every overseas famous perfume market will be invited by of wholesale cosmetic packaging manufacturer, which is perfect in shape, material and decoration, to ensure that the product can cause strong repercussions in the market, to ensure its brand status.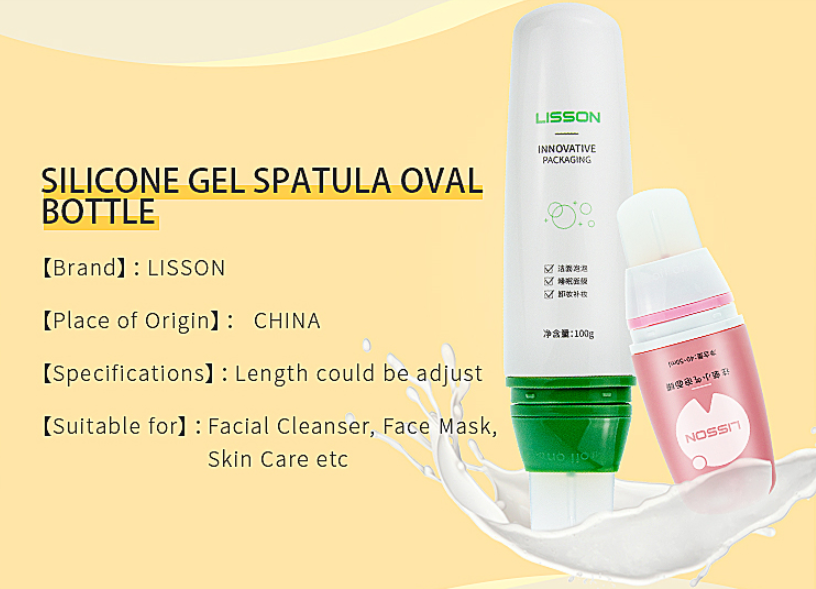 The colours of cosmetics and skincare products are generally determined by the sales target of the products, and the positioning is more and more detailed. For women's products, warm, gentle, noble and elegant intermediate colours are mostly used. This colour system is mostly women's favourite colour, and can reflect the elegant temperament of women's products.
Of course, some cosmetics are unconventional and use strong colours for comparison. For example, Yuxi cosmetics is packaged with Chinese red, pure black and gold. The whole series of packaging is elegant, enthusiastic and unrestrained. The exotic flavour in the packaging makes its products stand out in many cosmetics packaging. For men, black, dark blue, silver and other large colours are often used to show the strength and mystery of men. Children's cosmetics are packaged in tender pink, which is consistent with children's image.
In the choice of custom cosmetic packaging graphics, cosmetics and skincare products are decorated with exquisite and concise patterns, or non-realistic and abstract graphics to express the product information, making it more general, concise, novel, more modern, giving people rich associations, in line with modern women's psychology of pursuing fashion and leading fashion. At present, with the coming of the retro trend, the nationalized packaging in cosmetics has begun to lead the trend. The main theme of the graphics is the traditional Chinese folk decoration or traditional modelling, and the corresponding modern elements are added to make the cosmetics packaging rich in traditional cultural connotation and flexible external performance.

In the past two years, wholesale cosmetic packaging of some new products is worth mentioning. For example, the makeup packaging appearance of "Caicai" has strong local characteristics. It adopts indigo tone, colour association comes from Chinese blue calico and is expressed by small freehand brushwork of Chinese painting. The whole image is both traditional and modern, and the colour is simple, elegant and trendy. Cosmetics packaging text is often simple and clear, mainly brand name, text modelling after careful packaging design can fully reflect the personality of the product style, explanatory text is generally attached to the box for reference.

Personalized packaging of modern cosmetics

Innovative packaging from cosmetic packaging supplier will enhance the influence of products on customers. Innovative packaging can also add lustre and attraction to a very common product. The high-end cosmetics in cosmetics, personalized fashion design performance is particularly prominent, they are not only a cosmetic, more like a fashion, a work of art, and its packaging is the carrier to convey this information. In this regard, the "summer selection" perfume packaging designed by the French JEANPAUL can be regarded as a centenary classic. He made the perfect combination of fashion and perfume to win unprecedented praise for him and his perfume. The perfume bottle he designed is an elegant half body female nude. He creatively joined the fashion style of the year, as if it were a body design fashion. He also had a whim, putting the glass perfume bottles into a food can, and using similar patterns on the metal cans with the glass cosmetic bottles. This perfume package, which is "elegant and elegant, with a sense of skin's perfume bottle in a traditional food can", has become a lasting gift for women, and this design idea has formed a whole set of brand marketing strategy.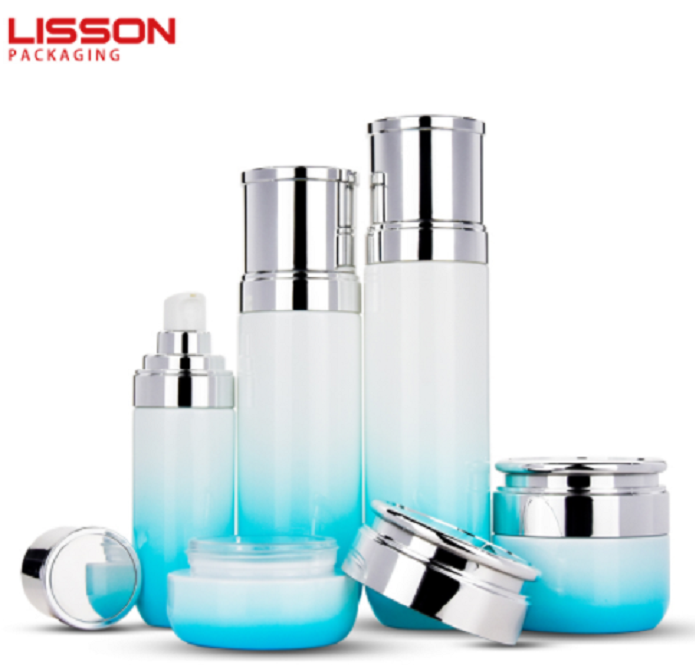 Since 1997, they have updated their packaging and decorations every year according to popular fashion trends. Whenever a fabric pattern is selected, JEANPAUL strictly copies it to glass bottles and metal cans to deduce his perfume. Every year there is a corresponding theme, such as Asia, Polynesia, and flower exhibition in 2001. This is the most typical example of personalized packaging. It is not difficult for us to find that the packaging modeling and structure of the new generation of cosmetics are more and more anti-traditional, the design is unique and full of personality, and the packaging container structure and modelling design are diversified, gradually out of the previous rigid mode.
The cosmetic tube packaging of the hand cream produced by Lisson cosmetic tube factory. is refreshing. The "little swallow" shape is used in the end sealing of the hand cream, which is different from the traditional flat tail sealing in the domestic market and adopts a special-shaped tail sealing method like swallow's tail. In addition, the body of the hand cream is printed as pink, blue, yellow and purple according to the fragrance type, On the ordinary shelf, the fresh and lovely swallows immediately grab people's attention in the supermarket, especially loved by young girls. Some cosmetics, such as mousse and perfume, are spray packed to facilitate the use of consumers. Cosmetic tube packaging pays more and more attention to the structural design and accessory design of cosmetic containers so that consumers are easy to hold, easy to use and easy to quantify in various environments.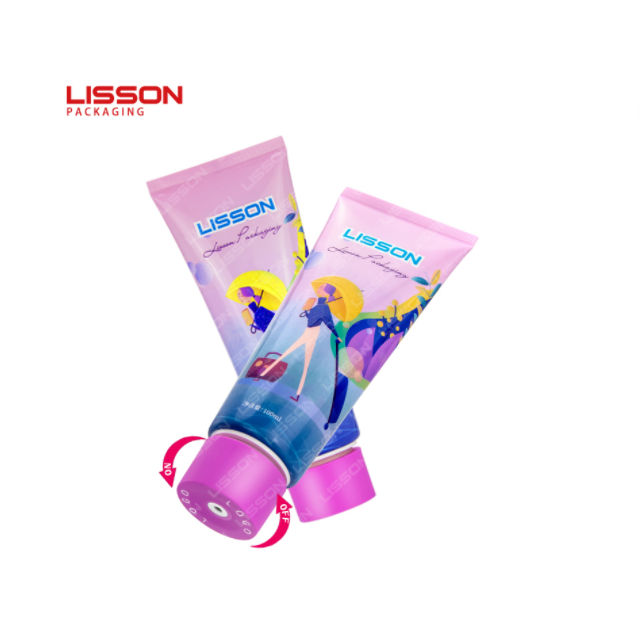 Application of new materials in modern cosmetics
In modern society, the emergence of new packaging materials and technologies provides rich resources for diversified cosmetics packaging. Glass, plastic and metal are the main cosmetics packaging materials currently used. I.e., plastic and glass cosmetic bottle, plastic cosmetic tube or metal cosmetic tube. Permeating the natural sense of ingenuity and becoming the main material of high-grade cosmetics, generally used glass bottles for high-grade cosmetics or volatile and easily flavoured cosmetics, such as perfumes.
In recent years, plastic instead of glass has become a major reform of cosmetic packaging containers. And back in 2020, some cosmetic tube manufacturers even came up with PCR tube and sugarcane tube for cosmetic and skincare packaging, which went very popular in the market of wholesale and custom cosmetic tubes.
In recent years, the plastic packaging product such as plastic cosmic tube has obtained the transparent characteristics that only glass cosmetic bottle had before. It can package all kinds of chemicals. Its appearance is the same as that of glass products. Plastic cosmetic packaging products have won the favour of more and more famous brands. The most popular packaging for skincare products is a cosmetic tube, wholesale and custom cosmetic tube packaging, which is economical, easy to carry and suitable for accommodating latex and colloid. The wholesale aluminium tube in metal cosmetic packaging is now popular, which is mostly used for packaging vitamin anti-wrinkle cream, anti-oxidation eye cream and so on. Of course, today's aluminium tube products are more consistent in colour and pay more attention to the decorative appearance. This is another magic weapon to win the market.

In addition, wholesale air cosmetic tube is also popular in the cosmetics industry, which has the advantages of strong protection, high elasticity recovery and convenient use of high viscosity skincare products. International brands such as Clarins are using this new material. To a certain extent, the emergence of new materials has injected new vitality into the cosmetic packaging world. Throughout modern cosmetic tube packaging, it is not difficult to find that modern cosmetic packaging focuses on innovation, and innovation is the main means to improve the charm of packaging. No matter from the pursuit of personality, fashion taste, research and development of new materials, cosmetic tube manufacturers boldly carry out design and innovation based on grasping the basic attributes. At present, most of the high-end cosmetics market is dominated by international brands, and the private brands of small enterprises can only struggle in the medium and low-end market. There are many reasons for this, but the defects in the design of cosmic packaging are also obvious.

In Europe, the packaging design of personalized cosmetics and skincare products has become mainstream. Not only different brands need to be distinguished by design, but also different types of products of the same brand must be distinguished by design. The design has become one of the means to interpret the subtle and unique characteristics of products, while the situation in China is just the opposite. The brand boundaries and product segmentation of Chinese products are not clear, and even the designs of different brand products tend to be the same. In a word, how to rapidly improve the cosmetics industry through innovative packaging design with high artistic value is a problem faced by every cosmetic tube manufacturer.