Although there is no age limit for the pursuit of beauty, beauty products are not. The formula, packaging design and marketing of beauty products may vary greatly because of the people the brand is facing. So, when we look at the two extremes of beauty product buying groups: consumers under the age of 20 and consumers over the age of 50, the difference is obvious. There is no doubt that the consumer group under the age of 20 is greatly affected by age. Industry experts have pointed out that consumers under the age of 20 are being divided into many distinct small groups: newborns (2 and below), toddlers (3 to 5 years old), children (5 to 7 years old), teenagers (8 to 12 years old) and teenagers (13 to 19 years old). Although a younger consumer group may choose a brand for an older group in the hope of communication, the opposite is generally not the case. In the first 19 years of their lives, children's interests and purchase motives are different, and they have changed a lot.
Of course, they have something in common, that is, their choice of purchase depends on the appearance of the cosmetic packaging, which is basically how the whole consumer group buys.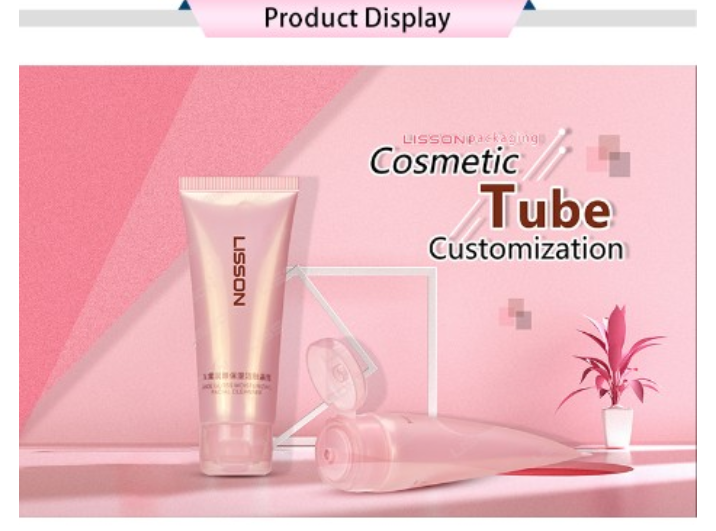 Some cosmetic tube manufacturers summed up the following elements: an interesting cosmetic packaging, unique distribution system, bold design, and collection and limited edition are also very attractive in this field. Although these packages have similarities, there are also many differences.
As a result of many series to seize the characteristics of the rapid growth of this population, the personal care industry has recently established itself among the youngest consumer groups. From the influence of authorized cartoon image or the packaging of the interesting image, it can work well in young consumers. But despite cartoons and characters for whimsical teenagers, a study has found that fashion matters even at the age of eight.
The Stoked series includes perfume, body lotion, shampoo, conditioner, lipstick and lip gloss. The collection is sold in Claire's, target and surf shops, and its target audience is young people aged 10-25. The products are packaged in smart surfboard-shaped cosmetic containers provided by professional cosmetic packaging supplier. The spokesperson for this series is Bethany Hamilton, a famous American surfer who lost his arm in a shark attack. Revelations Perfume; "We see Bethany as a real role model for our children," said the head of cosmetics. She has recovered from that tragic accident, and is now returning to surfing and winning - a real voice telling children how to get through difficulties and never give up. "Most importantly, we have promised that part of our brand's profits will go to Bethany charitable foundation world vision.

"But while teenagers respond positively to brands that engage in philanthropy, they are not loyal to brands. Some experts also believe that the trouble of this young market lies in its variety and almost no brand loyalty; But on the other hand, this kind of variability and lack of loyalty is a good opportunity for the growth of the brand, if the product is properly marketed and designed. Young consumers have more and more disposable income, and they will be affected by celebrities, such as pop singers. Rimmel, for example, asked the famous model Kate Moss to act as her spokesperson. In the beauty industry, celebrity endorsement products can be seen everywhere. But is celebrity endorsement an effective short-term way for young people" The report of the "American youth market" points out that teenagers increasingly question traditional marketing methods, such as celebrity endorsement? Therefore, young people's market marketers must constantly seek innovative ways to attract the attention of teenagers who are deeply multi-functional and technology-driven. Many brands have also found success through co-brandings, such as bonne bell and Dr. Pepper.

Cosmic tube supplier also suggests two other ways to influence the youth market through packaging. In the design of packaging, the two most influential elements are the structure and colour of the packaging. If you have a shape or colour with structural characteristics, you are likely to stand out or be remembered among similar products. When you communicate with young people, you will find that their colour association skills are very mature. All in all, they are more media addicted, more visual than their predecessors, and more connected. A common description of baby boomers over 50 in the United States is that they are ageing, they are rich, and they are numerous. And today's consumer group over the age of 50 does not include only one generation, they are defined as people aged 42-60. Some experts also pointed out that although this group is nearly 50 years old or even over 50 years old if you call them old, they will still feel uncomfortable, because they may think that old people should be over 70 years old. The ageing baby boomers don't feel old, and they don't behave like old people.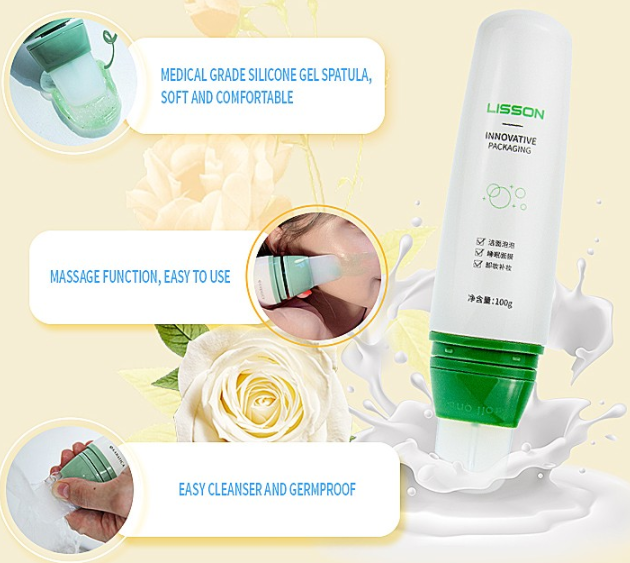 Experts in the industry of cosmetics tube manufacturer pointed out that this elderly consumer group also likes activities that are traditional to young people and young culture: Tourism and backpacking are more acceptable for the elderly over 50 years old because they are empty nesters (their children have been independent), rich and retired early. So how should marketers attract the older generation of consumers who don't feel or behave ageing? How can marketing and packaging face consumers over 50 without making them feel isolated?
It may be a difficult task, but it's important to finish it. Consumers over the age of 50 are highly loyal to brands and are unlikely to switch to other brands. This provides a huge business opportunity for beauty brands. Experts point out that if you can catch 50-year-old consumers and they are satisfied with your products, then you will still have this consumer group when they are 75 years old. There is no secret to the rapid growth of anti-ageing products. What is unlikely to be known, though, is the target audience of these series. Of course, there is no doubt that baby boomers are also buying anti-ageing products, but the market is moving towards people in their 30s and 40s to try to catch younger consumers.
Avon has recently launched the Ageless Results series, a total of three creams: day cream, eye cream and night cream. The target group of this series is consumers who are beginning to notice signs of ageing on their skin but want to not only improve their appearance but also prevent further damage.
Therefore, the relevant person in charge of Avon said that the target consumer group of this series is about 30 years old. The packaging of ageless results takes advantage of crisp lines and an easy-to-use lid. For its daytime products, the vacuum pump provided by wholesale cosmic packaging manufacturer is used. According to reports, the colour arrangement of this package is black and silver with a lavender tone - it was selected because it reflects the anti-ageing characteristics of the product. If anti-ageing products are not for people over 50, what are these mature women buying? A cosmetic packaging manufacturer in the industry pointed out that this consumer group is not promoted, especially cosmetics. However, some marketers have joined the industry. Revlon's vital radiance series is for women over 50. The mass-market line with more than 100 cosmetics was launched last year.

According to the company, Revlon is one of the few companies to follow up the market with a range of products for people over the age of 50. This is not only from the formula of cosmetics to the people over 50 years old but also increases the font size on the package, because we know we have to face the older consumer groups. In other words, their marketing is targeted, not only through models of the right age but also through their recipes and packaging to convey relevant information. However, despite careful planning, Revlon announced in August that sales of its products in the second quarter were unsatisfactory as retailers reduced the shelf space of vital radiance. L'Oreal also wants its targeted products to perform better. The company points out that L'Oreal's Age Perfect Pro calcium series in Paris is positioned to meet the "skincare needs of women over 60" and has won Diane Keaton, known as the "Hollywood evergreen", as its spokesperson. This series of products are designed to restore and maintain skin density and substances through local calcium treatment. It has been launched in the United States since July this year. According to the company, the luxury packaging of these products is for women who love beauty art.

So how can you attract people over 50 through packaging? According to the whole cosmic tube supplier, if the product is expressed in a way aimed at the elderly, the ageing consumers will not buy it. If they see the image of a person with grey hair on the poster, they may think it is not suitable for them. Therefore, for the success of this kind of product packaging, it should be a universal design. Experts suggest that: if a model is to be used in packaging, choose a model about 10 years younger than the consumer group you are actually targeting, but put the model in a related scene, such as appearing with graduates to show the identity of the model. There is also a need to consciously use functional design elements. Because many women over the age of 50 are losing their eyesight, larger typefaces and bolder lines help. In addition, easy to open containers and easy to hold shapes are also very helpful. For example, the packaging shape of products suitable for the humid environment should be shaped in accordance with ergonomics, so that they can be easily grasped, rather than the square shape that is easy to slide.