Everyone has the instinct to love beauty. For consumers who are dissatisfied with their figure, losing weight has become a major event in life, but also an annoying thing. The weight loss market is extremely broad.
The consciousness of weight loss lingers in the minds of many young female consumers who want to face thinning, thin stomachs, thin thighs, and so on. When there is demand, there is a market. So many weight loss products soon appeared on the market, such as weight loss stickers, Face-lifting instruments,s and so on. In fact, weight loss products also belong to a sub-category in the cosmetics industry.
The entry of cosmetics brands into the weight loss market is also a good way to extend the product chain. So, specifically, how should cosmetic brands make weight loss products? Lisson Packaging believes that there are three main directions.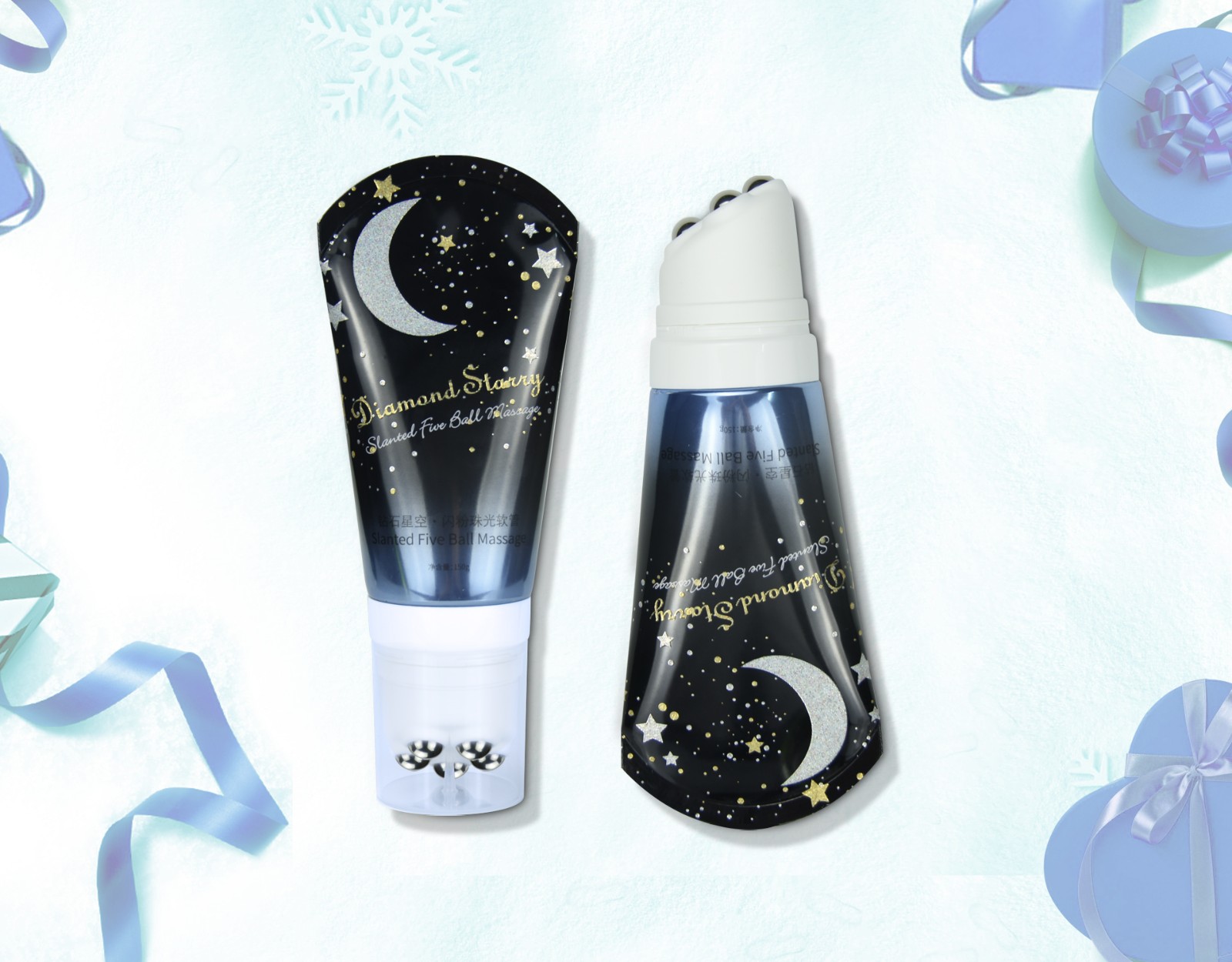 In the first direction, beauty brands can make cream-type weight-loss products. According to the reporter's understanding, there is a product called "Slimming Cream" on the market that is extremely popular with young consumers. Slimming cream is made by adding active ingredients of weight loss agent and penetration enhancer to the emulsified cream base. When using, apply the cream to the obese area and massage to make the active ingredients penetrate into the skin to decompose and remove excess. The role of subcutaneous fat. The ball series tubes packaged by Lisson have a massage function, and are equipped with stainless steel balls, allowing customers to enjoy the icy feeling.
In the second direction, beauty brands can also use beauty instruments to make weight loss products. Slimming beauty instruments such as face-lifting devices, face-lifting rollers, and face-shaping masks are also very popular in the cosmetics market. Such products usually conquer consumers with a sense of high-end technology, and the prices are generally higher.
It should be noted that weight-loss instruments such as face-lifting devices can improve obesity caused by facial edema and relaxation, but usually have no obvious effect on facial hypertrophy caused by masseter muscle hypertrophy or skeletal reasons. .
In the third direction, beauty brands can use offline channels to create weight loss care services. As we all know, losing weight is not easy. Without professional guidance and care, it is difficult for a person to lose weight successfully by using products alone. In this regard, beauty brands can create a weight loss area for consumers in the backyard of physical stores, and through professional nursing techniques, consumers can get a better weight loss experience in regular services.
Of course, to create a weight loss care area in a physical store, you need to be equipped with professional staff and products.
All in all, as a sub-category in the cosmetics industry, the market for weight loss products is constantly expanding. For beauty brands, it is also worth playing. This type of packaging is constantly updated. Lisson Company is a company that must focus on innovating cosmetic tube packaging. It has a complete range of tube types and has the ability to produce environmentally friendly packaging: PCR Plastic Tube, Sugarcane Bio-plastic Tube, etc.