Eco friendly packaging for cosmetics products is perceived as overkill boosted by sustainable cosmetic tube manufacturers. Most of the brand owners are under the false impression that they will have to pay extra for recyclable cosmetic packaging. While the situation is completely opposite.
We have been sustainable cosmetic packaging suppliers for several decades and what most of our clients have witnessed will change your perspective. In this article, we have explained the reasons how recyclable cosmetic packaging has changed the whole dynamics of the cosmetics industry. Like it or not, eco friendly packaging for cosmetics is the future. With authorities compelling brands to play their part in ecological conservation, you will have to adapt to it one way or the other.
In this article, as a eco-friendly cosmetic tube manufacturer, we have explained that how recyclable cosmetic packaging has changed the whole industry and you should shift towards it.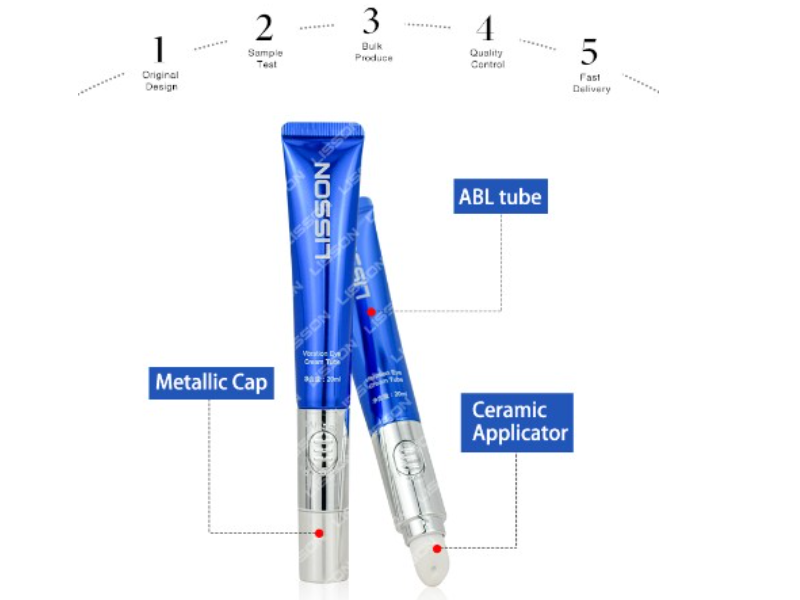 Emotional Impact:
It is more important than ever for brands to think about how their cosmetic tube packaging will affect the environment. The consumer of today is highly concerned with the environmental aspects of packaged goods, and they're not afraid to voice it! According to a study from McKinsey & Company in 2020 (and other research backing them up), companies that do not consider these concerns could lose out on half or more consumers. This means that if your brand isn't paying attention to recyclable cosmetic packaging now, you'll soon find yourself sinking because people won't be buying from you.
Additionally, a global survey by Boston Consulting Group found that 59% won't purchase products in harmful packages due to their negative impacts on both land-based ecosystems as well as aquatic systems. Moreover, 47 percent refused goods with environmentally damaging materials like plastics which can take anywhere between 450 up 2 thousand years before they decompose completely!
Every market is consumer-driven in the world. Now is the right time to find a sustainable cosmetic packaging supplier If you already don't have one for wholesale cosmetic packaging.
Material Preferences:
Consumers want to see more recyclable cosmetic packaging, fiber-based(sugarcane cosmetic packaging, aluminium cosmetic tube, PCR cosmetic tube etc) and compostable cosmetic packaging. The COVID-19 pandemic has heightened consumer desires for hygiene which led people to rank glass cosmetic bottle as the safest material (33%). Others such as the metal at 22–26%, the paper had the lowest rank.
Plastic cosmetic tube or bottle has become a consumer-repellant in the world of packaging. So before ordering eco friendly cosmetic packaging wholesale, you should find a material that sits well with the consumers in your target market.
Cost:
More than three out of four consumers are willing to pay a premium price for recyclable cosmetic packaging when it comes to a product's packaging. Consumers don't mind paying more when given clear labeling on what makes each product different from others on store shelves. Many people believe that we need a greater focus on sustainability, as it has been proven that 60-70% of consumers want environmentally friendly products in their stores or homes.
So if you are one of those who think they will face a cut in profit due to eco-friendly cosmetic packaging wholesale, the above stats are here to prove you wrong. Besides saving a lot of money in marketing costs, you can compel your consumer to pay even extra because you offer sustainable wholesale cosmetic tubes.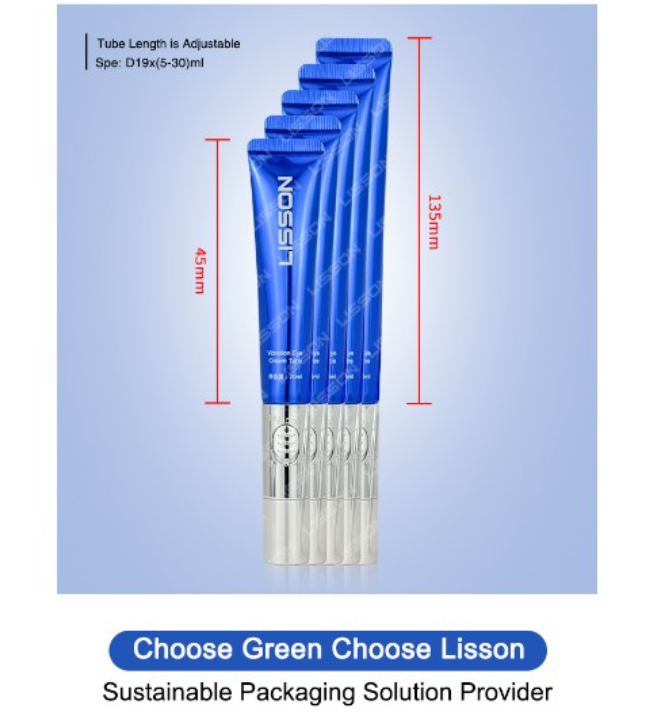 Demographics:
The NYU Stern Center for Sustainable Business reports that from 2015 - 2019, only 16% of sustainability-marketed products delivered 55% of the market growth in consumer packaged goods (CPG). The report goes on to say this has happened because consumers are starting to see how important it is for brands to play their due role in environmental well-being.
The biggest buyers of sustainable cosmetic packaging include upper-class citizens and millennials who care about social responsibility in addition to cost-effectiveness. The Northeast U.S has a high-level interest when it comes to buying sustainable products per capita, New Hampshire tops all other states with 5 times more sales (on average) than any other state across America.
The above statistics show that a large group of people will only be interested in your cosmetic products if you provide them with recyclable cosmetic packaging. So if you are marketing your cosmetic products, it will be worthwhile to know from which demographic your ideal customer belongs.
Eco friendly cosmetic packaging wholesale supply has changed the whole dynamics cosmetic industry. The above statistics have shown that you can't survive in the industry without it. So if you are looking for a sustainable cosmetic packaging supplier that can help you find the best recyclable cosmetic packaging for your product, we are the sustainable cosmetic tube manufacturer you're looking for, we have got you covered with our sustainability and responsibility. If you want your brand to adapt to these changing dynamics, drop us a message and we will help you out with our sustainable cosmetic tube.