Research and Markets released the 2020 Packaging Innovation Trends Report-focusing on the latest trends in packaging innovation and the shift to more sustainable options.
Analysts said: "Sustainability has become an important factor in today's consumers' purchasing decisions. As individuals gradually shift to a low-waste and zero-waste lifestyle, issues surrounding the use of packaging materials have become a top priority in various industries."
According to the research company, these changes related to the health of the planet have turned attention to more environmentally friendly alternatives, including new packaging. Although it has been established that sustainability is the key to almost all innovative solutions, there are still many ways to explain this term.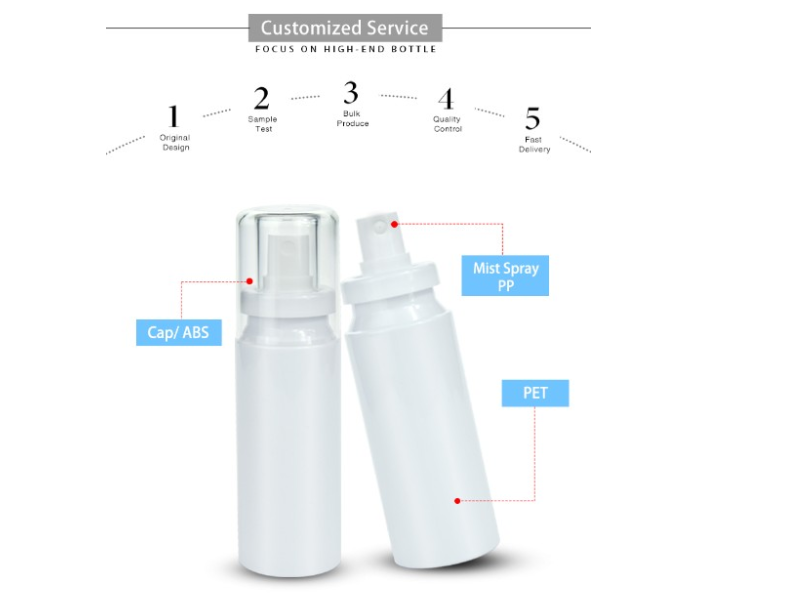 How suppliers in the beauty industry define innovation
We asked some suppliers in the beauty industry how they define innovation in the packaging development process.
Here are some of their responses:
Brian Saputo, Executive Vice President of SeaCliff Beauty
Although the most common explanation for innovation is unique and novel, I was taught early in my career to think about innovation more broadly. "
He said that SeaCliff Beauty regards sustainable development as innovation, and even the joy of consumers as innovation. He said, "Innovation is actually, for example, solving an existing problem or challenging an existing belief."
Megan Langdon, Global Design Director of HCT Group
"Innovation has many definitions and expressions in the beauty industry. However, I firmly believe that its purest form is that the product or packaging fills the gaps in previously unidentified problems or needs."
Eleanor Bunting, ICS Marketing Manager
Sustainable packaging elements are the key to innovation. "Driven by consumer demand, especially Generation Z and young millennials, they actively seek packaging that is consistent with their social values. The sustainability of packaging is still the main beauty of today's world. focus."
She added: "Innovation does not necessarily mean creating the latest technological beauty products, but can simply adapt to current packaging to provide more sustainable or functional solutions.
Cosmetics, as daily necessities for all kinds of people in modern society, have long been popular in the market. With the increasingly fierce market competition, its outer packaging cosmetic hose gradually shows its unique functions. A good cosmetic packaging box can promote transactions to a large extent and help the rapid opening of the cosmetics market. So how to design a good makeup hose?
First, subdivide according to the material of cosmetics. For solid cosmetics, such as lipsticks and eyebrow pencils, this cosmetic tube is relatively simple, just wrap it in a plain paper/plastic/metal tube, and then fix it with fine printing. For solid particle cosmetics, such as talcum powder and foundation, attention should be paid to its tightness. Iron hoses or plastic hoses are often used as cosmetic hoses. For liquid cosmetics, such as emulsions, these cosmetics pay more attention to sealing performance. For spray cosmetics, if the water is frozen, this kind of cosmetics pay more attention to convenience, use aluminum cans or plastic cans (with lid), plus fine printing.
Second, segment by user. For ordinary women, they pay more attention to word-of-mouth and celebrity effect. Therefore, celebrity endorsement printing is adopted, and the packaging needs to be exquisite and beautiful; for middle-aged and elderly people, more attention should be paid to the effect. The design of the makeup hose should be younger, and the effect should be directly whitening; for children, due to its own characteristics, the design of the makeup hose should be cute and cartoon, and cartoon characters and related printing can be designed; for men, they Pay more attention to simple and practical cosmetics. Simple color combinations (black and white, gray, timeless themes) and simple and practical methods (squeezing and pressing) will be very popular.
Third, according to the characteristics of the use of cosmetics. For sunscreen products, cosmetic hoses are often matched with bright yellow like sunlight and cold blue like ice water, emphasizing the direct use and efficacy of sunscreen products; cosmetics use the natural printing of cosmetic hoses to highlight the moisturizing and water-locking effect; for lipsticks, For items such as eyeshadow, the cosmetic tube adopts the color printing method to highlight its color decoration effect.
In order to better sell cosmetics to consumers, we need to work hard on the design of high-end cosmetic gift hoses. According to different methods (different materials, different groups, different effects) to subdivide, grasp the details clearly, through simple matching processing, small cosmetic hose can play an important role in promoting the sales of cosmetics.