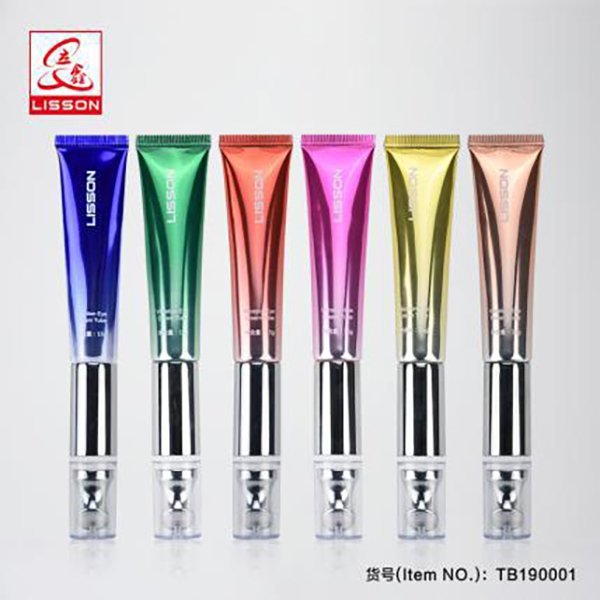 As we all know, nowadays people pay particular attention to eye care. Eye cream is more important in skin care products. For eye cream, it is also a new generation. Guangzhou LISSON Plastic Co., Ltd. has been committed to the innovative manufacturing of cosmetic package materials. It has a unique design concept on the eye cream. The first non - vibrate eye hose is the first to break the limitations of the traditional eye cream.
The combination of high tech microchip and micro current intelligent induction makes the eye cream is no longer just a simple container, it is different from the traditional micro vibration function, the non polar vibration eye hose first opens, the first use of the principle of human electrical conductivity, by adding high-tech microelectric chip and micro current intelligent induction design in the eye cream package. By using the negative current microwave current generated by the conduction of human body, the effect of 3000 revolution is achieved.
Innovative and practical packaging materials not only greatly improve the manufacturing technology, but also have more advantages in practicality than traditional packaging materials. This is a high-tech eye cream hose, bringing the eye cream package into a brand new era.
Many selling points
1. The human body does not need to switch.
2. High frequency microshock massage to accelerate blood circulation of microvessels
3. Micro current skin care cosmetology, replenishing skin moisturizing to restore moisture and smoothness.
4. Enhance cell activity, promote muscle movement and restore muscle elasticity.
Innovation is the constant tenet of LISSON. It is the responsibility of LISSON's shoulder to provide the top package products for the cosmetics industry. Guangzhou LISSON Plastic Co., Ltd. specializes in more than ten hose packages, and is the best hose in the world, and is determined to be the world's top class cosmetic hose packaging enterprise.