You must probably have heard how important the best wholesale cosmetic tube is for the success of your cosmetic brand. But what the best wholesale cosmetic tube actually is? Is the quality of cosmetic squeeze tubes depend upon branding or its material?
There is not a short answer to this question. Because the cosmetic packaging industry is a complex one. There are several factors that you will have to take into account. Also, there is no rule of thumb when it comes to designing and manufacturing. In reality, finding the best wholesale cosmetic tube is more of a trial and error phenomenon. You will have to try several things before you find the perfect fit.
There are several demographics and each one is attracted towards a specific stimulus. You will need to change your strategies depending upon the conditions and products. But there are a few things that we have witnessed as cosmetic tube suppliers, that remain constant no matter which market you are entering.
In this article, we have curated a list of the best practices to make your wholesale cosmetic tube go hit.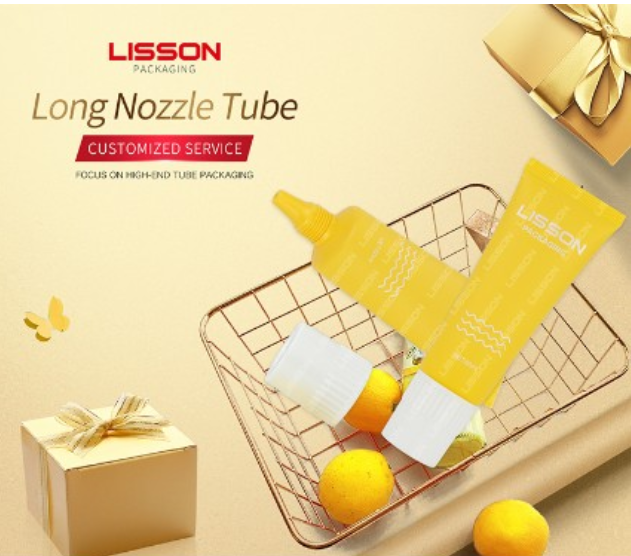 1.Vibe and feel
"Product packaging should be an experience in itself." The first contact with a new product can significantly influence future interactions, and experiential wholesale cosmetic tube packages lead to more engagement. These interactive cosmetic squeeze tubes designs include unusual shapes or textures that cause consumers' eyes to gravitate towards them. This also compels them to make interactivity-driven decisions about whether they want the item inside! Cosmetic packaging is an essential part of appealing to consumers.
There are only two or three seconds for a person looking at cosmetic products, so the wholesale cosmetic tube package has to catch their attention quickly. The essential rule of the wholesale cosmetic tube is that it should always clearly state what's inside. The last thing you want is to confuse the consumer in the very short window you are given.
Following are a few tips on how to enhance the appearance of your cosmetic squeeze tubes.
Style
The mood and personality you want to bring with your wholesale cosmetic tube packaging is an essential consideration. Do you prefer the minimalist vibe of a monochrome color palette? Or would something more over-the-top work better for you, like bright pops of colors or heavily textured artwork on every surface possible in order not blend into its surroundings at all times?
The answer will help guide what design decisions need to be made during this stage, aligning well with overall goals set out from earlier stages. Locking in your style will also help you determine any additional design elements needed.
Are you going for a pop-art feel? Then maybe some illustrations are right up your alley! Do natural cosmetics sound like something that suits what's on-trend now with consumers, but just need the perfect touch of uniqueness to stand out from other brands within this category? If so, then pulling inspiration from nature might be precisely what you need. Locking in an overall style or vibe of your cosmetic squeeze tubes should be your first step. Then deciding how much info should go into each cosmetic tube.
Color
The most recognizable beauty and cosmetics brands use color to showcase their message. When people perceive purple, they imagine that the product will be sophisticated and it projects power while remaining feminine. Color psychology is a well-known branch of marketing on a professional level. It might surprise people how many famous brands use their branding color as an essential part of building trust with customers and developing lifelong loyalty to that product line instead.
Just keep in mind that the color on your wholesale cosmetic tube incites a specific emotion. So choose wisely what you want consumers to percieve of your brand.
Fonts
Fonts are the icing on your branding cake. Find a unique one appropriate for what you do and make people want to stop scrolling through shelves. A great font can help set a cometic line apart from others in its genre while also making sure customers recognize it as something they love.
2.Branding
A new product in any cosmetic line must be branded so that recurring customers can easily spot it and recognize a particular brand's family of products. Designers for highly successful brands understand the importance of simplicity as simple designs are more popular among consumers.
Logo, design, style, feel of your cosmetic squeeze tubes play an important role in your branding. All of these factors should be consistent in all of your products so the consumer can subconsciously spot your product among hundreds of products. Maintaining this style requires attention to every little detail from color scheme to selection/dyeing process.
3.Uniquness
Packaging is as much a part of marketing for cosmetics as it is with other products. The design of the cosmetic squeeze tubes should be comprehensive and informative and include flashy colors or shapes that make the package stand out from others on store shelves. That will attract attention in an already saturated market. Designers use biomotive triggers to create an automatic response in consumers. Design elements like color, shape and finish are all part of this process, with particular attention paid towards embossing logos or graphics that will make people want what you're selling more than anything else.
Keep in mind, the only value that can convert a visitor into a customer is that visual value. Your cosmetic squeeze tubes should contain a flair of uniqueness or a wow factor if you want to stand apart in this cutthroat competition.
Get your hands on the best cosmetic tube:
If you are not an expert in the product designer field, you most probably will have a lot of queries in your mind. But worry not! You are not alone. Our decades of experience as cosmetic tube suppliers are at your disposal. We can guide you through each and every step of the wholesale cosmetic tube. So just drop us a message and let's get started!