Let cosmetic tube manufacturers paint you a picture first. Imagine you are walking into a clothing shop and you want to buy a funky tshirt. When checking tshirts, what do you notice first, the text written on the shirt or the color? We are pretty sure you have chosen color. So, the moral of the story is that the visuals leave their impression on the consumer way before text or any other aspect of wholesale cosmetic tubes.
It's important because people see things before they read. It can be irritating to read words, so you need to impress them with visuals. It helps a person understand what they are looking at.
This is the most open secret of the market industry. When you hear the name KFC, you imagine an old man, when you hear the name CocaCola, you perceive a red and white packaging. This is why big brands spend millions of dollars on creating impactful visuals that can leave an everlasting impression on the consumers. After all, nobody eats words. They eat pictures. Pictures tell stories that words just can't do justice.
So if you are wondering, how it can help your cosmetic brand, let us explain! In this article, as a cosmetic tube manufacturer, we have explained everything about how each aspect of the visuals on your wholesale cosmetic tubes will impact your potential customers.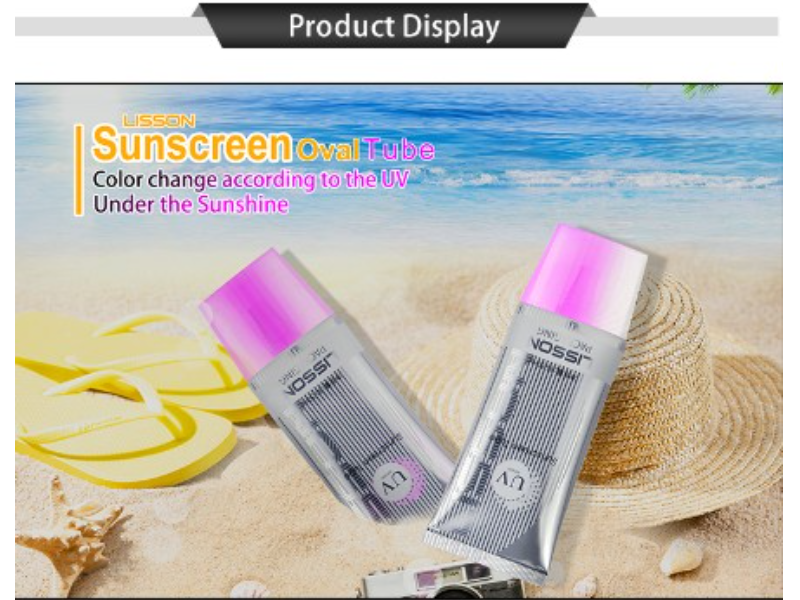 Impact of visuals on your wholesale cosmetic tubes:
You must have likely heard that a majority of buying decisions are made at the spot. According to research, between 70-85% of purchasing choices are made at the exact moment. A person sees something and is intrigued by it, he will surely buy it. He might do a little bit of research beforehand if he is buying complicated stuff like TVs, refriegators. But casual buying is mostly done on the store shelves.
This is why it's crucial for cosmetic tube containers to have visual elements that will attract customers and encourage them to buy your product over another. With more product options than ever before available on the market today, your empty cosmetic tubes have to meet the demands of consumers who are scanning a massive range of products, making decisions in seconds.
As consumers shop both in-person and online, cosmetic tube containers must meet their demands. You must be prepared for shipping, packing and product safety. Choosing the most attractive color, shape, size, textural feel, and finishing methods are some of the most important decisions you'll make for your packaging.
Below we have given a few tips on how to utilize the full potential of visuals on your wholesale cosmetic tubes.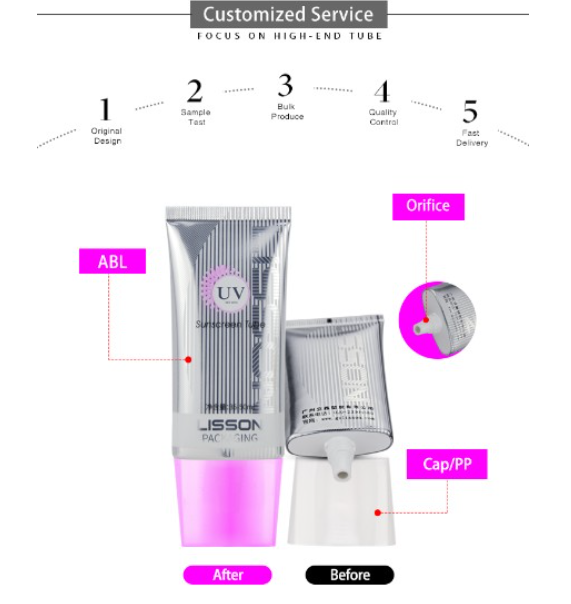 Brand Massage
Consumers usually make snap judgments about a product within the first few seconds of viewing it. That's why it's so important to have attractive and eye-catching visuals on your cosmetic tube containers. The color scheme, packaging shape, graphics, added features as metallics elements, windows and ease of opening are all widely recognized as factors that create an emotional response in a consumer.
If your empty cosmetic tubes don't look good, the chances are that consumers will move on to the next one. When selecting colors, textures, and finishes for your empty cosmetic tubes, it's essential to do your research into the market segment you're targeting. You should also consider what the consumer likes and dislikes and what will best present your brand message. By doing your research and making informed decisions, you'll create visuals that are sure to catch the consumer's eye.
So in order to stand out, your product should have a specific "say". Your brand message should be something positive and personify qualities as honesty, valor, hard work etc. Remember, people don't buy the item, they buy the feeling that comes with it. So add images or visuals that better represent the message you are trying to deliver.
Target Market
Color choice and the finish of the wholesale cosmetic tubes vary from market segment to market segment. This is why you must have a thorough understanding of who your target buyer is when selecting colors, textures, and finishes for your empty cosmetic tubes. One person may prefer something ultra-luxurious with glitter or metallic elements added on top, while another may be looking for something fun with bright colors and playful visuals. Knowing what will create a positive emotional response in each customer is paramount when making these choices so you can stay focused on building a compelling brand message.
Smart use of color
Packaging color, design, and shape are often the only source of information accessible to consumers who have little prior knowledge about a brand. The use of color is a meaningful way on your cosmetic tube containers to grab the attention of potential customers. Different colors can be used to evoke different emotions in people. For example, blue is often associated with trustworthiness, and green can be associated with environmentalism.
Texture and Finish
A successful wholesale cosmetic tubes design must satisfy the needs and wishes of all the customer groups. This can be achieved by considering not only their need for safety and protection but also the aesthetic and visual expectations of the consumer.
The idea behind packaging design is to create something that looks pleasing, communicates information about the product and stands out.
Custom textures and finishes can invite a tactile response and more interaction with your product. This is because they add an element of intrigue and can make the product more desirable. When designing your packaging, make sure that you consider the needs of all your customer groups and think about ways to create a more appealing package.
Get visually appealing cosmetic tube containers for your brand!
If you are not a product designer yourself, you might be feeling a bit confused! And it is completely understandable. The wholesale cosmetic packaging industry is one of the most complex industries out there. So it is best to leave designing your wholesale cosmetic tubes to the experts. If you need any assistance, you can always reach us out and we will help you as we have helped several cosmetic brands before you.