n the world of cosmetics, aluminum cosmetic tubes made by metal squeeze tube manufacturers are one of the most beloved types of packaging. They are used for different kinds of makeup and can be used to store all kinds of products. Aluminum cosmetic tubes have been used as a part of beauty products for many years now and people have become accustomed to using them. In many cases, these products are used by both men and women because they are easy to carry around with them wherever they go!
One of the most popular designs for cosmetic aluminum squeeze tubes is the floral design. This type of metal squeeze tube is very popular because it's so beautiful that many people want to use it instead of other types. It's also a good idea for you to get yourself one if you're looking for something that will help you store your makeup or other products.
So, how do you make a floral design on an aluminum cosmetic tube? There are several different ways to make a floral design on an aluminum cosmetic tube. The best one is to use rubber stamps. This can be done by taking any kind of stamp and pressing it firmly onto the surface of your cosmetic tube processed at cosmetic tube factories. Below, we as a top cosmetic tube manufacturer have explained in detail why your cosmetic squeeze tube needs a floral design.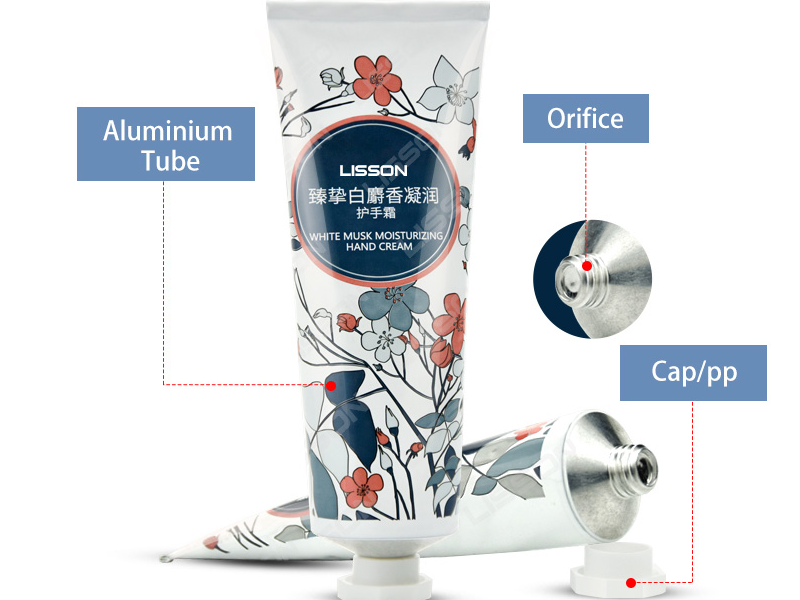 Rich sense of depth and layering:
Such use of color and texture is a great way to create depth in your design. It can be done by using the whole metal squeeze tube or just on one side, depending on what you want to achieve.
Floral design gives life and energy to the cosmetic squeeze tube. So when applied correctly, it will make people think about it more than just another cosmetic tube.
The floral design is also able to express the positioning of the product clearly, and in a skillful way.
It can easily stand out in the crowd:
One of the most important factors when designing a product is that it can easily stand out in the crowd. The floral design on cosmetic squeeze tubes is a good example of this.
It can easily stand out in the crowd because it has been carefully designed by cosmetic tube manufacturers to express the positioning of your product and what it contains. This makes it easy for people to recognize when they see you using this particular product, which will help them remember you as someone they want to do business with again!