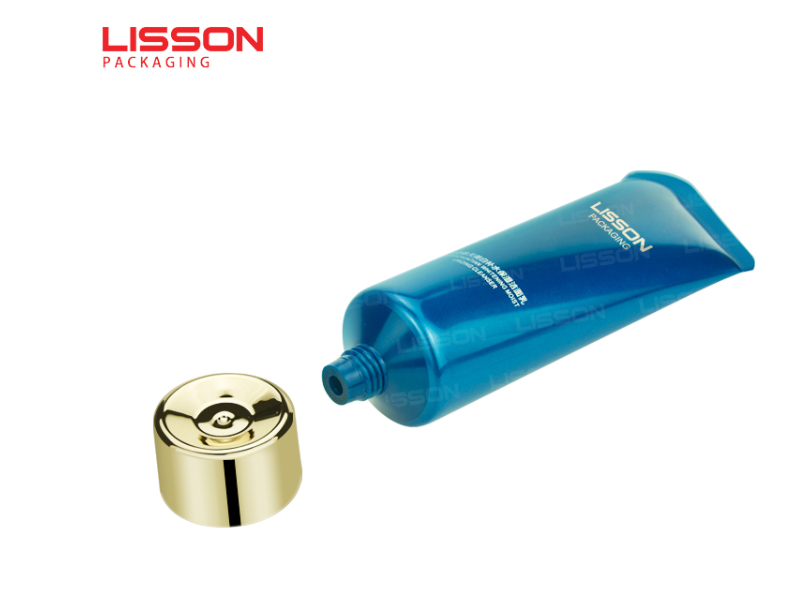 Like every other industry, for cosmetic tube manufacturers, the wholesale cosmetic tubes business is also rapidly expanding. But unfortunately, the cosmetic packaging tube industry is extremely volatile. The lifespan of most of the trends in this industry is just a few months. However, with so many beauty influencers and innovators out there, there is no shortage of trends.
The same can be said about eco friendly cosmetic packaging wholesale industry. There are new cosmetic tube designs from innovative cosmetic tube manufacturers, such as aluminum cosmetic tube, paper cosmetic tube, sugarcane cosmetic tube, and trends coming out every now and then and as you know, the early bird gets the worm. You will have to understand when to jump on the bandwagon and when to jump off. If you are joining in late, you might as well let it pass through and wait for another trend to come up.
However, if you are a new cosmetic brand and looking for trends in eco friendly cosmetic packaging wholesale right now, you are at the right place. As one of sustainable cosmetic packaging suppliers, we have some inside news on what is in trends these days. So read till the end to find out latest eco-friendly cosmetic tube packaging.
Material:
In the cosmetic industry, Aluminum cosmetic tubes have become a hit as they're more eco-friendly than plastic and glass. In addition to being recyclable, these containers also provide improved branding opportunities due to their durability that prevents moisture intrusion and chemical resistivity.
Product quality, marketing strategy development, advertising media plans and packaging design are the four magic weapons in making your brand stand out. But the last category holds special significance because there's no alternative to good-looking displays if we want your brand to be impactful!
And the design opportunities that Aluminum cosmetic tubes provide make them a highly desirable material for recycled cosmetic packaging.
New experience
Traditionally, the only aim while designing recyclable cosmetic packaging was to satisfy visionary senses. But things have changed. Now you will have to take into consideration the feel and texture of your eco friendly cosmetic packaging wholesale.
When ordering sustainable cosmetic packaging suppliers, try to choose the material with soothing contact experience. At present, there are plant parchments, embossed papers, or patterns like mesh that can use for various promotion themes depending on your desired effects.
In the age of minimalism, product packaging needs to have a creative edge in order for consumers to be interested. The font and design should reflect what's inside and add some flair that will make people want to buy your products! For example using black with white shades can give off an elegant look. Integrating traditional culture into eco friendly cosmetic packaging wholesale design yields high style points too.
Smart
Sustainable cosmetic packaging suppliers are evolving to be more smart, giving the new generation of consumers what they want. Cosmetic brands can use QR codes and NFC on their products for an interactive experience that tracks recyclable cosmetic packaging throughout the entire cycle. That means it's easier for shoppers to find out information about a product and participate in activities with other users through social media applications or customer service phone lines!
Sustainability
With consumers' environmental awareness growing every year, sustainability has become the norm. Brands should reduce redundant packaging and ensure that each product's container is as environmentally friendly or recyclable as possible. One way in which your brand can achieve this is through using eco-friendly materials like Aluminum, sugarcane for their packaging.
Customization for wholesale cosmetic tubes is one trend that is aging like a fine wine and isn't going away. With such cutthroat competition around, you simply can't survive without it. Your brand identity and marketing is directly dependent on your ability to customize your recyclable cosmetic packaging.
We as one of top sustainable cosmetic packaging suppliers, offer complete freedom and ease of customization for wholesale cosmetic tubes. But you have to understand one thing, cosmetic industry is completely different than cosmetic tube packaging industry. You will need years of experience if you want to master packaging industry too. Belive us, we are saying this from experience.
So our final advice for you would be to find sustainable cosmetic packaging suppliers that can guide you thoroughly while not forcing their ideas upon you. So if you have any more questions regarding eco friendly cosmetic packaging wholesale, you can always contact us.