Eco friendly cosmetic packaging is the newest rage in today's society. Brands have been trying to find new ways of being environmentally conscious. Many consumer brands today are switching to sustainable and eco-friendly production methods for a number of reasons.
However, the biggest reason is the sudden shift in the consumer's demand. Consumer demand is the north star of every industry. It is the single thing that derives the strategies of industries. And thanks to all the environmental campaigns and stuff, consumers have started making ecological decisions. The biggest example is the study that states that almost 70% of people are ready to pay even extra for ecological packaging options.
For some companies, applying ecological measures means changing the whole of their product lineup. In contrast, for others, it just means making small changes that add up in significant ways when looking at eco friendly cosmetic packaging wholesale options. The good news? No matter how large or small your company's efforts may seem, there can always be room for improvement.
We have been undertaking the tough job of sustainable cosmetic packaging suppliers for several years. So we decided to give our two cents on eco friendly cosmetic packaging wholesale and what you will have to do in order to play your role in the betterment of mother nature.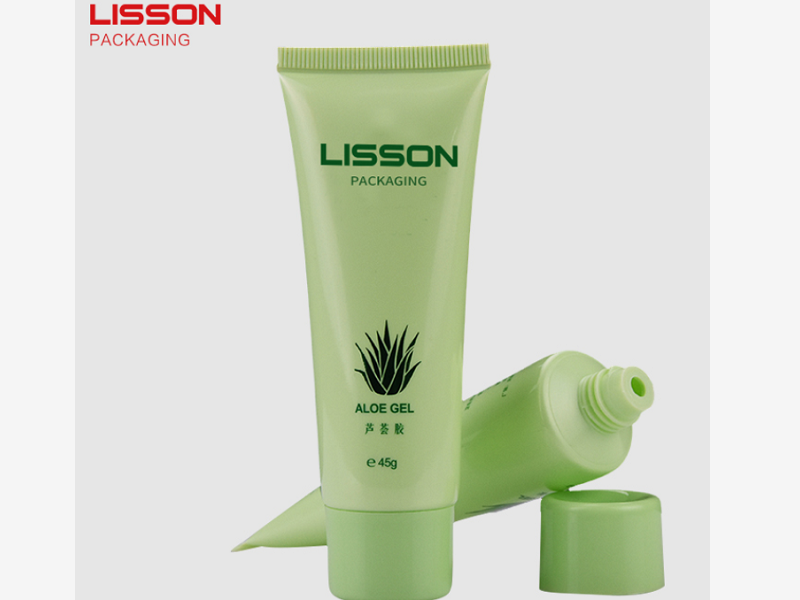 Sustainable packaging materials:
Using sustainably sourced ingredients is essential for the sustainability of your custom cosmetic tube. This can include using materials from domestic sources and reducing transportation emissions in this process.
Recycled cosmetic packaging is an excellent way for brands to be sustainable and help with their environmental footprint. Other than being a great pollution remedy, it can save money on costs when buying new cosmetic packaging due to lower production prices. And the biggest of all, don't forget how much better off landfills would become without all that waste being dumped into them every hour. That is the main reason why sustainable cosmetic packaging suppliers are taking sudden initiatives by using recycled materials and making up for all the damage done to our environment.
Post-consumer resin is the recycled plastic and much other stuff obtained from the waste people have used previously, rather than being thrown away in landfills. This Post-Consumer Resin(PCR) can be sorted and remanufactured for use on any type of product line. It is more sustainable than using virgin material, which burns a lot of fossil fuels that aids in polluting our air, land and oceans. If your brand right now can't leave its dependence on plastic, PCR packaging will be a good start.
Certified cosmetic packaging material:
Buying products certified by the Forest Stewardship Council or any other authoritative entity will ensure that you definitely are engaged in eco friendly cosmetic packaging wholesale. In this way, consumers will trust what you are claiming without blinking when they will notice that your eco friendly cosmetic packaging is backed by credible organizations. Products can earn an FSC label in different categories. Few of them are given below.
100% forest sourced: this means that your sustainable packaging cosmetics come only from forests managed according to strict guidelines set out by FSC.
Mixed material source: recycled cosmetic packaging composed of recycled materials and other sources like virgin fiber or plants. These labels also indicate what percentage each type makes up, so there's no mistaking which one is superior.
Multipurpose cosmetic packaging:
Multipurpose packaging can be a creative and fun way to make your product more sustainable. There are many different ways that you could package multifunctional. For example, if the brand creates secondary paperboard boxes of food or drinks marketed to children, it would be great to design these. Once they have served their original purpose, users can fold them up into toys that provide entertainment hours.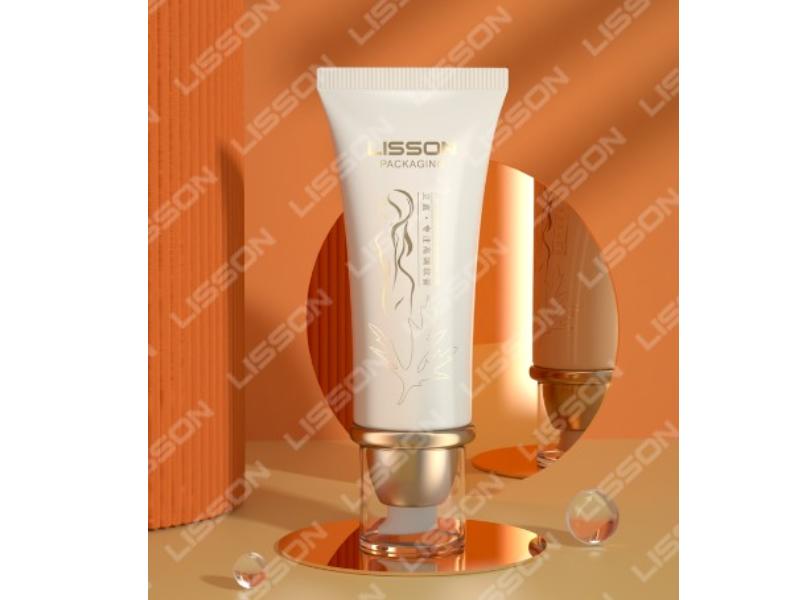 Minimalist cosmetic packaging:
Designing your product's eco friendly cosmetic packaging wholesale can help reduce waste if you are using fewer materials. However, it is important to use a balanced amount of durable material. Otherwise, you will be compromising on quality which is something you definitely don't want to risk. There is a fine line between quality and quantity and you definitely want your sustainable packaging cosmetics to fall on either side of the line. So here are a few tips for you to avoid any costly and painful blunder.
You should ask yourself these questions before "lightweighting" any particular type of your eco friendly cosmetic packaging wholesale
Will cutting down on my material will impact the quality of my custom cosmetic tubes? What other options are available if I don't do that yet? This is important to answer these questions as lightweighting your custom cosmetic tubes will have a number of positive and negative effects.
First, lightweight packaging material can affect the visual appearance of your sustainable packaging cosmetics. For example, lighter weight cosmetic tubes will cause printing to be more susceptible to cracking and uneven lay down due to lower rigidity. You might lose some structural integrity which may lead to curling issues when shipped through postal services.
A few benefits also come with using these types, including slightly cheaper production costs. Since they're less polymer-based than regular packages, increased fuel efficiency because less energy is required to manufacture them.
Second, think through how a thinner material will react to your manufacturing and processing of the product. Will this new lightweight packaging hold up against the weight when inserted into an automated line? Make sure you will not experience tearing or failures on these sustainable packaging cosmetics during the filling process.
Third, make sure you consider the shipping and distribution life cycle a product will experience on its way to your customers' hands. We strongly recommend doing shipping tests to ensure that it arrives in perfect condition from start to finish. Damages incurred during this phase can have dramatic downstream costs for an organization if handled incorrectly or not addressed at all.
Let sustainable cosmetic packaging suppliers help you!
eco friendly cosmetic packaging wholesale is an excellent way to help the environment and make a positive impression on consumers. Contact our design experts if you're looking for sustainable design ideas or want some guidance in starting up your business venture into this field. So reach us right now. We are waiting for you on the other end!