Cosmoprof & Cosmopack North America Awards 2023-LISSON
by:Jimmy.Woo
912 browse
Time required for reading:60S
Lisson Group, a leading provider of innovative packaging solutions for the cosmetic industry, is delighted to announce that its groundbreaking product, the Vibrating Eye Cream Tube, has emerged as the winner of the top prize at the prestigious Cosmoprof & Cosmopack North America Awards 2023. This remarkable achievement not only recognizes the unmatched quality and ingenuity of the Lisson Group but also solidifies its position as a trailblazer in cosmetic packaging innovation.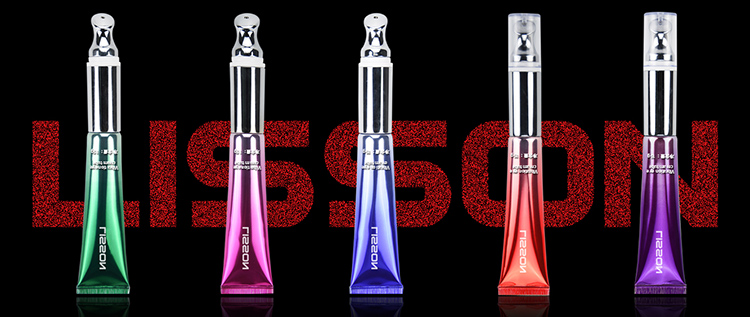 Revolutionizing Eye Care with the Vibrating Eye Cream Tube:
The Vibrating Eye Cream Tube represents one of the latest breakthroughs from Lisson Group's portfolio of cutting-edge products. By combining advanced technology and visionary design, this innovative packaging solution has redefined the way consumers experience eye care. The incorporation of gentle vibrations into the tube enhances blood circulation around the eye area, facilitating the optimal absorption of eye creams and maximizing their skincare benefits.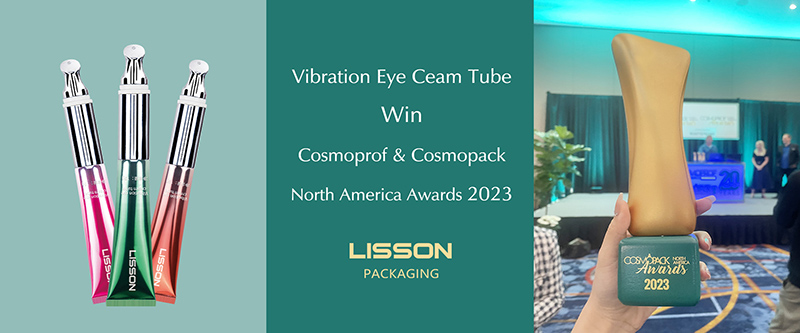 Unparalleled Features of the Vibrating Eye Cream Tube:
Advanced Packaging Materials: The Vibrating Eye Cream Tube is crafted with premium materials that ensure product freshness and stability. Lisson Group's unwavering commitment to quality guarantees that the eye creams retain their efficacy and integrity.
Customizable Vibration Intensity: With precise control over the vibration intensity, users can personalize their eye care routine by adjusting the massage strength and rhythm. This customizable feature allows for a truly tailored experience that suits individual preferences and needs.
Ergonomic Design: Lisson Group prioritizes user comfort and convenience, reflected in the ergonomic design of the Vibrating Eye Cream Tube. Its compact and portable nature enables consumers to enjoy professional-level eye care anytime, anywhere.
Celebrating Recognition and Innovation:
The first-place recognition at the Cosmoprof & Cosmopack North America Awards 2023 is a testament to Lisson Group's commitment to excellence and innovation. The company extends its gratitude to the organizers of the event for providing a platform to showcase its products and express its appreciation to the esteemed jury for acknowledging and commending the Vibrating Eye Cream Tube's exceptional qualities.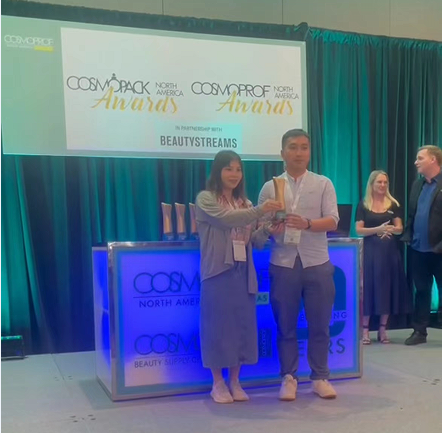 Continuing the Path of Progress and Innovation:
Lisson Group remains focused on advancing and revolutionizing the cosmetic packaging industry. By collaborating closely with clients, the company aims to explore future opportunities and continually strives to meet the evolving needs of consumers.
For more information about Lisson Group and its extensive range of products, please visit their official website.
In conclusion, the recognition received by Lisson Group at the Cosmoprof & Cosmopack North America Awards 2023 for its Vibrating Eye Cream Tube is a remarkable achievement, affirming the company's unwavering commitment to delivering excellence and innovation in the cosmetic packaging sector. Lisson Group's dedication to providing groundbreaking solutions continues to revolutionize the way we approach eye care, elevating the consumer experience to new heights.

Submit successfully
We will review as soon as possible