The fact that e-commerce and Amazon are growing isn't news. Amazon is the 800-pound gorilla of e-commerce, and it's not slowing down any time soon. Amazon has been responsible for more than 40% of US retail growth in 2016. The online retailer reportedly reached nearly $457B revenue last year alone, with 50% coming from North America, including Mexico.
There is nothing wrong in saying that Amazon is the biggest marketplace in the history of the world. If you want your cosmetic brand to be a hit, you can't just avoid Amazon. But there is a problem! With so much competition on Amazon, you will need to make a few changes in your cosmetic squeeze tubes wholesale.
As we all know, custom cosmetic tubes from cosmetic tube manufacturer plays a huge role in the cosmetic industry. They are much more than a cosmetic container. They are representative of your cosmetic brand. However, if you want to conquer the world of Amazon, you will need to make a few changes that are not necessary for a brick-and-mortar store. In this article, as a cosmetic tube supplier, we have explained extensively what you will need to do in order to adapt your cosmetic tube according to the guidelines of Amazon.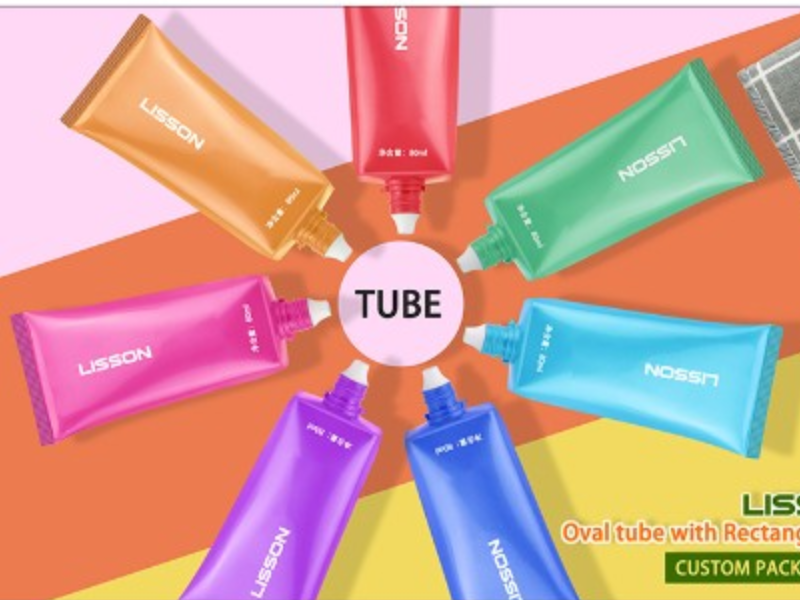 Why do you need to get on Amazon?
Amazon should be considered one of the most valuable companies in modern America. Amazon doesn't seem at risk because they're so profitable already, with no signs that their profile will decrease anytime soon. Either globally or regionally, which means any setbacks won't hurt cosmetics sellers like you too severely until the next decade since there are plenty more opportunities left ahead after 2021.
With Millions of people searching for their favorite makeup and skincare products on Amazon, you will have a huge stream of customers. Also, you can sell in 13 countries without owning a single physical store. The opportunities to grow your makeup business are limitless. You will also save a lot on the marketing budget which you can spend on research and development. If your cosmetic brand isn't on Amazon, you are missing on a huge opportunity.
Amazon marketplace basic:
Amazon's cosmetic Marketplace has become a juggernaut of its own. With sellers and brands enjoying the benefits of being on Amazon.com's website, including access to their vast traffic stream and Prime eligibility for products sold through the FBA service. That allows third-party makeup vendors some control over inventory management by saving them from fulfillment and other in-house responsibilities. All a cosmetic brand like you will have to do is send your shipment to Amazon warehouse and Amazon itself will take care of shipping.
Using the Marketplace and FBA comes with a cost, of course. But it is definitely worth every penny!
Many people are unaware that they cannot sell certain items on Amazon because they are against their regulations. These prohibited items include hazardous materials, alcoholic beverages, and even books with packaging restrictions depending on their subject matter. Even some cosmetic products aren't allowed on the FBA, and others need special cosmetic container packaging.
Custom cosmetic tubes used for packaging cosmetics, such as lipstick and mascara, need to meet certain sets of rules to be approved by Amazon. Making your cosmetic squeeze tubes wholesale Amazon-friendly is necessary because Amazon won't let you enjoy certain opportunities on their platform. The following are a few tips told by cosmetic tube manufacturers that will make sure that your wholesale cosmetic tube meets every standard of Amazon.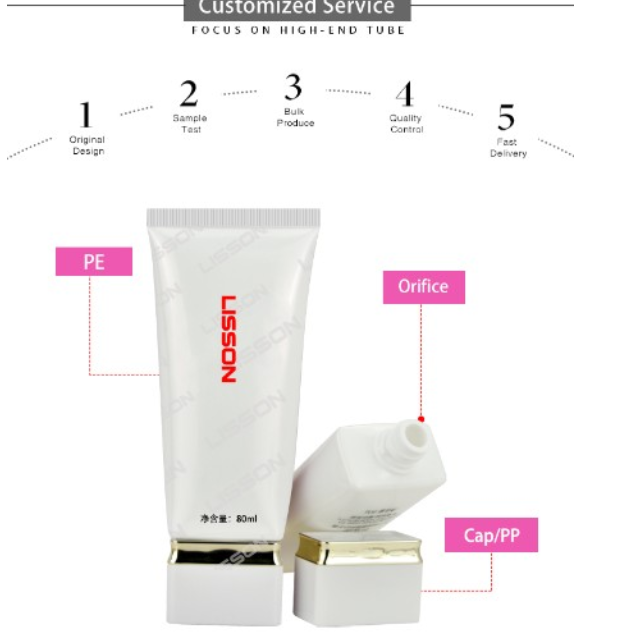 Custom cosmetic tubes guidelines:
Custom cosmetic tubes containing pellets, powders, or granular substances must go through a 3-foot drop test that they must pass to be sold. The contents of these custom cosmetic tubes should withstand being dropped onto an even surface from any height without spilling out. Five different conditions are tested: flat on top, no sharp edges, shortest side first, then longest side followed by corner drops.
For cosmetic squeeze tube containing liquids, the guidelines are as follows. All custom cosmetic tubes need to survive a 3-foot drop test and pass through an acid wetting agent for testing purposes. Products in glass bottles or jars can be wrapped in bubble wrap and placed into a corrugate box, but the prepped item still needs to pass the drop test. This is why these products must be prepped correctly by cosmetic packaging manufacturers during manufacturing/packaging stages to avoid breakage.
Custom cosmetic tubes also must go through double sealing processes such as using shrink bands around open necks, closure edges, plus safety seals covering all vulnerable areas. All cosmetic tubes need two layers of protection, either tight closure + shrink band OR safety seal. If there are more than 16 ounces per package, then consider using poly bags instead!
Design guidelines:
In the wholesale cosmetic tube, you definitely are going to have your cosmetic tube suppliers put some design on your cosmetic tube. Just make sure that your cosmetic tube is customized in accordance with the following guidelines.
Name and Logo:
Place your company name and logo on the exterior of the custom cosmetic tubes. Make sure that it is easy to see, especially if you are using a translucent or opaque material.
Ingredients list:
Include the product's ingredients on your cosmetic tube in both English and any other language required by law in your target country.
Once all of these elements are in place, your cosmetic tubes can be sold on Amazon with ease. Now that all the heavy work is done, there's no reason not to sell more of your products through this global e-commerce marketplace.
Final tip:
One big change in recent years is that Amazon no longer allows for just anyone to sell on their site. We have seen countless brands being rejected by Amazon because their custom cosmetic tubes weren't meeting the standards of Amazon. But you don't need to be worried about Amazon if your wholesale cosmetic tube is meeting the above standards.
Your chances of getting approved by Amazon will increase drastically if you have knowledgeable cosmetic tube suppliers on your side. We have helped several of our clients to shift their brand to Amazon and you can be the next. So if you have any further queries, you can contact us.