Are you looking for the most professional cosmetic tube manufacturer in China?
If your answer is yes, then you are on the right track. You have come to the right place to find out more about wholesale cosmetic tube packaging and make a wise decision.
When it comes to cosmetics, cosmetic tube is important for packaging. The right squeeze tube packaging can make a product stand out and give it a professional look. It also helps to protect the product from any damage during shipping and protects users from harmful chemicals.
The wholesale cosmetic tube packaging industry is growing day by day. It is also changing rapidly. The cosmetics are becoming more and more sophisticated, and the packaging is also getting better. In order to meet this market demand, you need to find a reliable squeeze tube supplier who can produce these custom-made tubes for you.
Cosmetic packaging is a niche area of the packaging industry. It requires a high level of skill and expertise because the cosmetic tube has to meet the requirements of different countries and regions.
The market is flooded with cosmetic tube manufacturers that are offering their services and products at unreasonable prices. But there are still some wholesale cosmetic tube suppliers who have a knack for delivering quality products at reasonable rates. But how do you know which one is right for you?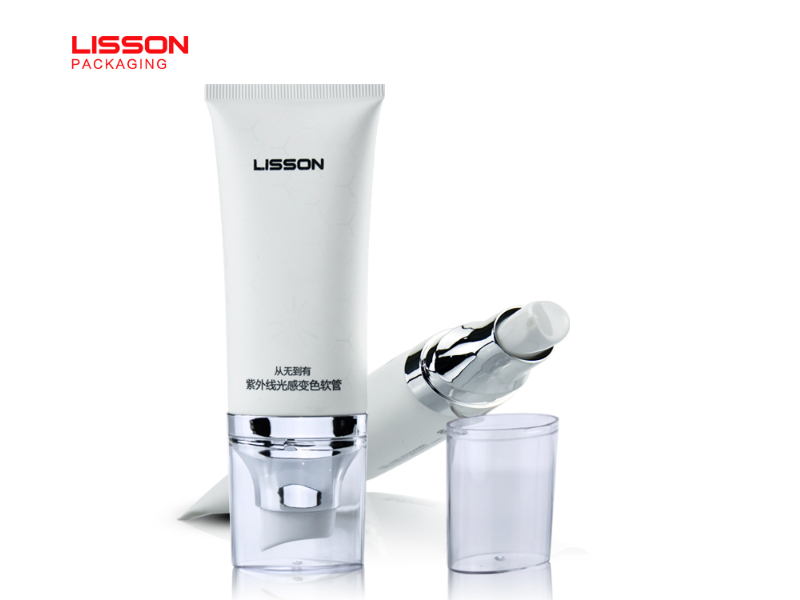 Here are some tips on how to find the best cosmetic tube manufacturer in China:
Doing Initial Research:
Cosmetic tube packaging is a very important part of the cosmetic industry, but it is often overlooked. If you are planning to market your own beauty product, then you need to make sure that you have the right cosmetic packaging for it. The right squeeze tube packaging can help increase the sales and profits of your business.
The first thing that you need to do when finding cosmetic tube manufacturers is research. Find out what other people have said about them so that you know what kind of service they provide and how reliable they are as a company. You can also ask around about their reputation with other companies who use them regularly for their own needs. You will want to make sure that they have a good reputation and that their products last long without breaking down or falling apart easily.
You can start by looking online for companies that specialize in this type of work. There are many different types of cosmetic packaging available including plastic cosmetic tubes, aluminum cosmetic tubes, PCR cosmetic tubes, sugarcane cosmetic tubes, kraft cosmetic tubes and many more
You should also look at how well-established the company is before deciding if they are a good choice for your needs. You may want someone who has been around for a while and has experience working with cosmetics so they know what they are doing when it comes to creating new designs or modifying old ones.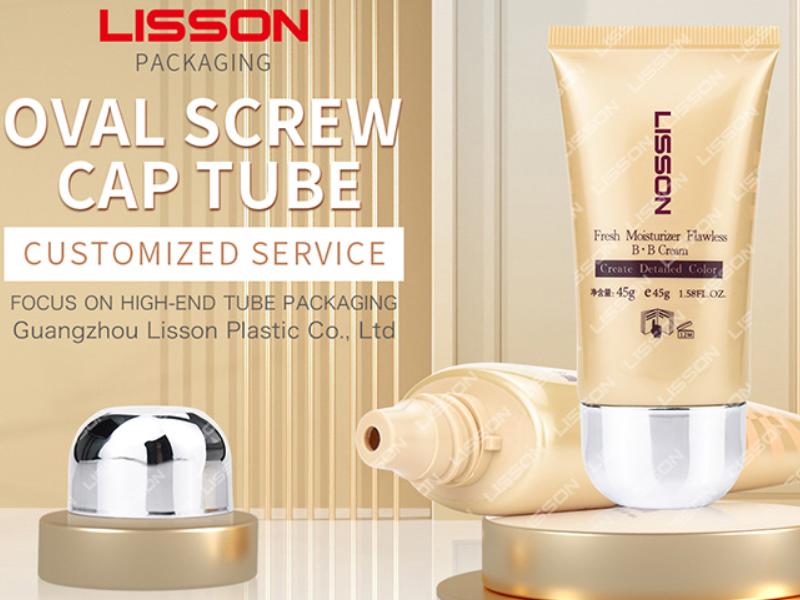 Product performance:
Cosmetic products are generally classified into two types: high-end products with high performance requirements (such as anti-aging creams) and low-end products with moderate performance requirements (such as daily skin care). Therefore, when selecting a suitable supplier for cosmetic packaging, you must consider whether their cosmetic tubes fit your needs or not. For example, if your product requires high-quality materials or strict quality control standards to ensure product stability during storage and transportation, then it would be better to choose a supplier who specializes in producing high-end cosmetics rather than a general manufacturer.
Time frame:
You need to find a squeeze tube manufacturer who can deliver goods on time because it takes time for delivery.
When choosing a cosmetic packaging supplier, the time frame should be one of the main criteria on which you base your decision. Make sure that they deliver on time so that you can meet all deadlines without any problems at all!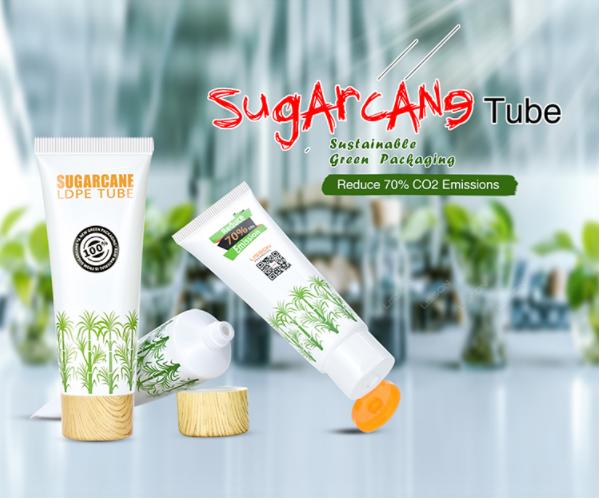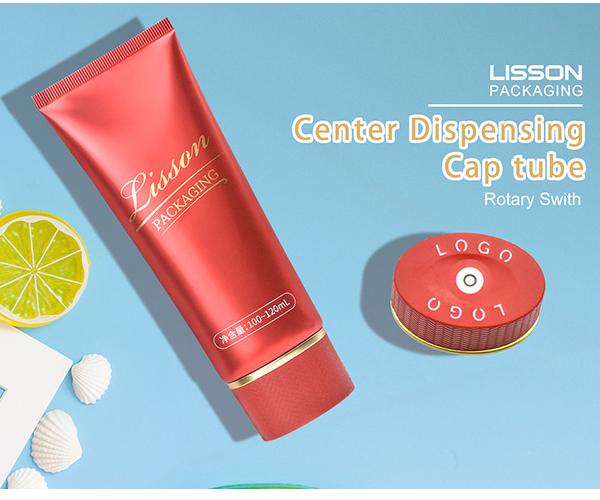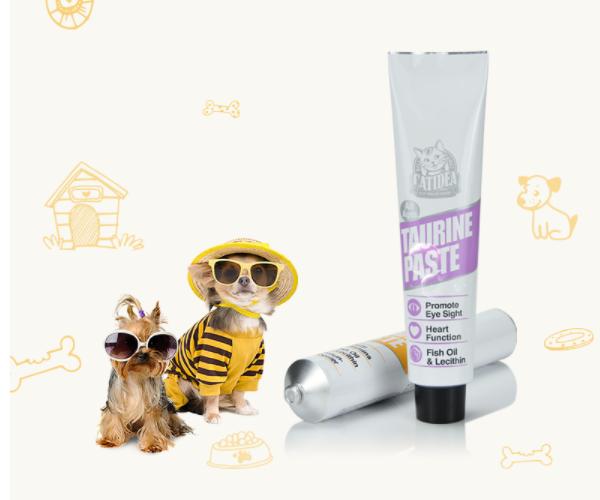 Does the company have experience working with cosmetics?
The cosmetic tube manufacturer should be familiar with the industry, and it's important that they have a good understanding of your target market. They should also be able to provide advice on how best to market your products. If you're unsure about what type of squeeze tube packaging might be best suited for your business, ask them for help with choosing materials.
You will also want to make sure that your supplier has worked with similar products and brands as you before. This way, you know that they will understand what works and what doesn't work in terms of packaging and design.
The first question you should ask when speaking with potential suppliers is "How many years of experience do you have in the cosmetics packaging industry?" If they don't know what you're talking about or if their answer seems vague, this probably isn't the company for you. You need to work with someone who has experience working with cosmetics companies like yours.
How long has the company been in business?
An ideal cosmetic tube manufacturer shouldn't be a newcomer to the market. In order to obtain professional knowledge, it takes at least one year to study and understand the current trend of cosmetic packaging design and development. However, if you want to make sure that the quality of our product is up to standard, it is necessary for you to choose a veteran cosmetic cosmetic tube manufacturer.
Most new companies have no idea how to design a professional package that suits your brand and product. You don't want to look like an amateur who doesn't care about quality or appearance at all! That said, make sure that they have enough experience in designing packages for cosmetics and skincare products before deciding on them as your wholesale cosmetic tube supplier.
The longer a company has been around, the more likely it is that they can provide quality products and services. You don't want to work with new companies since they may not be able to deliver on their promises or keep up with deadlines.
Is the company able to work with your budget?
Yes, the price is one of the most important factors when choosing a cosmetic tube manufacturer. If you have a tight budget for wholesale squeeze tubes, then you might want to look for a company that will be able to provide high-quality products at an affordable price. However, if you are willing to pay more for better quality materials and designs, then you can also find companies that offer premium services at an affordable price.
What type of packaging do they specialize in?
You should make sure that the cosmetic packaging company specializes in what you need. For example, if you are looking for printed PCR cosmetic tubes for cosmetics or lotions, then it would be ideal if they specialize in this type of product. This way, they can recommend materials and designs that will best suit your needs.
Your next question should be "What's your expertise?" The answer to this question will tell you two things: what they specialize in and how long they've been doing it. For example, if your supplier specializes in kraft cosmetic tubes but not in PCR cosmetic tubes, then there's no point in having them design a PCR cosmetic tube for you. However, if they specialize in both types of tubes and have been doing so for many years, then this is a good sign that they understand the process very well and can design a squeeze tube that fits your needs perfectly.
How long does it take them to deliver?
When choosing a cosmetic tube packaging manufacturer in China, it is important that they have fast turnaround times so that they can deliver the products on time.
Does the company offer standard products or custom designs?
The first thing that you need to consider is what type of squeeze tubes you need. You should consider whether you want to use standard products or custom designs. If you want customized products, then it is important for you to find a professional cosmetic packaging supplier in China who has great skills in designing and creating new tubes for your products. If not, then your products will look like everyone else's and it won't help with increasing sales at all. However, you will save a lot of money due to reduced cost of standard products.
Do they have certifications?
When you are looking for a cosmetic packaging supplier in China, one of the most important things to consider is whether they are familiar with international standards for cosmetics. This can make all the difference when it comes to your product being safe and effective.
Cosmetic squeeze tube packaging is an important factor in the overall success of your product. Without proper cosmetic packaging, your customers won't be able to use or enjoy their purchase as much as they should. When it comes to cosmetics, there are certain regulations that must be met, especially when it comes to labeling and ingredients. If you want to sell your products in other countries, then you need to be sure that your supplier knows what they're doing when it comes to meeting international standards.
Cosmetic Tube Packaging Suppliers should be familiar with social standards, and they should have experienced staff members to assist customers. If you have any questions about the packaging process, you can also ask them for advice. They will help you to design a perfectly customized product, which is not only beautiful but also safe and high-quality.
You need to check if cosmetic tube manufacturers have any certificates or qualifications. For example, they should have ISO 9001 certification if they want to sell products internationally. If they don't have any certificates or qualifications then it means that they aren't qualified enough to do business with you or your company so you should avoid them from now on!
The supplier should be able to explain why they use certain materials and processes in their products. They should also know how to test their packages so that they meet the required safety regulations.
What kind of services do they offer?
The next step would be to find out what kind of services they offer, so that you can decide whether or not they are suitable for your project needs. If they offer both design and manufacturing services, then you can definitely save time by choosing one company instead of having two different companies working on your project separately. However, if you want to keep things simple, then it's better to find a cosmetic tube manufacturer who only provides manufacturing service so that there won't be any confusion between design and production teams during the project's process.
Is the company reliable and trustworthy?
When looking for a cosmetic tube manufacturer, one of the most important questions is whether or not they're reliable and trustworthy. You need to know that when your order gets shipped out, it will arrive at its destination on time and in good condition.
A good way to tell if a company is reliable is by asking around! Talk to other people who have worked with them before. If they've had good experiences with them, then chances are you will too!
A good cosmetic packaging supplier will offer a guarantee on its workmanship, but make sure that you understand what it covers. Does it only cover defects in manufacture, or does it cover damage during shipment as well?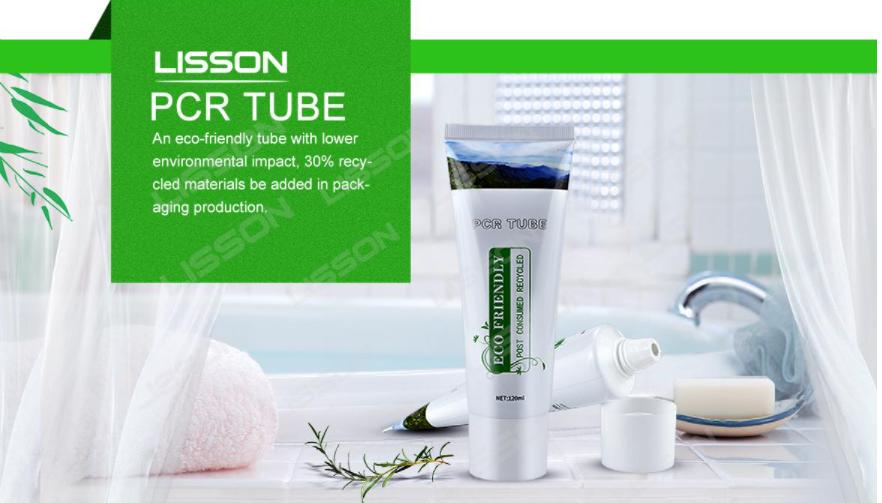 Determine your needs:
Before you begin searching for a cosmetic tube manufacturer, make sure you understand what type of squeeze tube packaging is best for your products. For example, if your product is a gel or cream that needs to stay fresh for longer than usual, then perhaps aluminum cosmetic tube would be a better choice. If you're selling something that needs to look professional and high-end (like makeup), then consider PCR cosmetic tubes or kraft cosmetic tubes instead.
Once you know what kind of container(s) would work best for your product line, then it's time to start looking for suppliers! Remember that it's important to find someone who can provide all types of containers needed by your business. not just one specific type like aluminum cosmetic tubes or plastic cosmetic tubes. Also keep in mind that some materials may require special equipment.
Know what kind of product you want to package:
Not every wholesale cosmetic tube manufacturer can provide all kinds of cosmetic packaging. Some manufacturers specialize in specific types of packaging like sugarcane cosmetic tubes, while others can do all kinds of packaging jobs. So before you start looking for a squeeze tube supplier, make sure you know exactly what kind of products they're capable of producing and what kind of materials they use.
Brand image:
The brand image refers to how customers perceive your brand and how they view your product. For example, if you are selling a new type of sunscreen lotion, it should be packaged in a way that makes customers feel comfortable using it. You may want to consider using a transparent plastic cosmetic tube so that people can see what's inside, or having an elegant packaging design that makes your product look like high-end products.
The wholesale cosmetic tube packaging should have a good brand image, which can reflect the style of your brand and product value. It also needs to be consistent with the company's business philosophy and image, so as not to cause confusion among customers.
For example, if your brand is a luxury brand, then you should choose a manufacturer with high-quality products and exquisite craftsmanship. The more professional your brand's image is, the easier it will be for you to enter foreign markets.
Don't hesitate to ask questions!
The first thing that you should do when searching for cosmetic tube manufacturers is asking questions about their services or products. You should ask whether they offer custom-made options or not and what kind of work they have done before so you can get an idea about their experience level and quality of work. Some suppliers might try to hide their previous work by giving vague answers or making up stories, so don't trust everything they say until you check with them yourself!
It's very important that you ask lots of questions when choosing a cosmetic packaging supplier in China. Asking questions shows that you're serious about working with them and want to ensure that your products are packaged properly.
Ask for references!
You should always ask for references from any potential cosmetic tube manufacturers before starting work with them on any project! It will give you an idea of what kind of service they can provide and whether they would be able to meet your needs in the future as well. You can check whether or not a company has a website or not by searching on Baidu or Google. If it does not have its own website, then it may be a fake company. If a company has its own website, you can learn about its history, product details and services through their cosmetic tube websites too!