The cosmetic tube supplier industry has long been criticized for its use of gender stereotyping in its collapsible tube packaging. Most women's beauty products are pink and floral, while men's are blue and masculine. But as more people identify as non-binary or transgender, genderless beauty products have become more popular.
Beauty is a huge industry. It's estimated to be worth $450 billion globally, and it's one of the most popular categories on Amazon.
But when you look at the products on offer, you might notice something strange: They're often advertised with images of women.
By contrast, men are rarely shown in ads for cosmetics. Even when men do appear, they're often depicted as having only one gender-specific feature (e.g., their hands).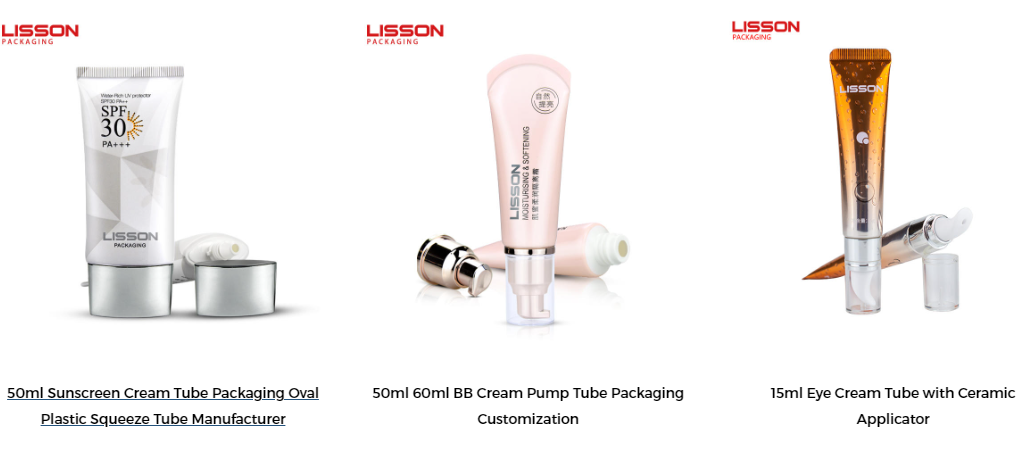 It's not just an issue in the beauty industry, it's also prevalent in other industries such as fashion and clothing. The problem is that this kind of marketing reinforces stereotypes about what makes someone attractive or desirable.
The solution? Genderless makeup tubes!
Here's what you need to know about this new way of thinking about wholesale cosmetic tubes from cosmetic tube suppliers:
What is genderless cosmetic tube packaging?
Genderless cosmetic tube packaging is a consumer trend that's gaining momentum. It's a way to make products more inclusive and accessible to all genders, without making them look masculine or feminine.
The beauty industry has been slow to catch up with this trend, but it's starting to happen. The latest example is in L'Oréal's hair care line called Elvive. The line has been rebranded as "haircare for all," with packaging that's genderless. Instead of using pink or blue colors, the new packaging features abstract designs in white and gray hues.
Inclusive makeup tubes can take many forms, but most cosmetic tube suppliers should try to avoid gendered language like "for women" or "for men" on their cosmetic tubes. Instead, they use neutral descriptions such as "for everyone."
Go one step further with gender-neutral marketing campaigns:
But what if cosmetic tube suppliers could go even further than that? What if we could create products that don't require us to label them as "men's" or "women's"? What if we could just focus on creating good products and let people decide how they want to use them?
That's what genderless squeeze tube packaging aims to do: create beauty products that are open for anyone, regardless of gender identity, to use freely without being labeled as "for women only."
Genderless beauty products are a hot trend in the beauty industry. Consumers are demanding more from their beauty products, both in terms of quality and ethical production practices.
Wholesale cosmetic tubes used to be based on the slogan that "men are from Mars, women are from Venus", which isn't appropriate anymore, especially when it comes to beauty products! In fact, more men than ever before are using makeup and skin care products because they want healthy skin just like women do!
Gender-neutral marketing campaigns have been around for years, but they've recently become more popular than ever before because of their ability to reach a wider audience than ever before. Gender-neutral advertising campaigns are about more than just eliminating gender stereotypes, they're about empowering everyone who wants to use a product regardless of whether they identify as female or male.
How can you respond to this trend?
Here's how to make your packaging gender-neutral:
●Remove gendered language from your product description.
●Use masculine and feminine pronouns interchangeably.
●Remove references to specific body parts (e.g., shoulders,legs).
When redesigning the packaging like a collapsible tube, consider the impact of gender stereotypes on your audience and cosmetic tube design accordingly. Some colors are associated with certain genders (pinks with women, blues with men), so avoid these when possible. Consider green, yellow, black, white, purple etc.
Certain designs can also turn customers off, especially if they're too loud and colorful. Minimal collapsible tube designs are the best because they appeal to a wide range of customers. Keeping your design simple and eye-catching will help you appeal to more customers than those who choose loud, bright designs.
Keep in mind to choose your words wisely! Your collapsible tube packaging must attract consumers, so you want to avoid falling short at the last minute by creating descriptions that appeal only to a specific segment of the market. Use gender-inclusive words in your product descriptions, and do not create an impression that you are targeting a single group of people.
It is important to ask your customers what they think of your cosmetic tube packaging. The only way to know if you are excluding certain areas of the market is by asking beauty consumers whether they would buy your product or not.
To achieve gender inclusivity, don't forget to be creative. It's easy to make everything monochrome and minimal, but that's not the only way you can achieve a balanced design. Work with your design team and cosmetic tube supplier to come up with new ideas that work for everyone, while still sharing your brand's message.