In the wholesale cosmetic packaging industry, going green is a hot topic in today's society, there is an increase of sustainable cosmetic packaging suppliers With the increasing awareness of environmental issues, it has become more critical than ever to be mindful of how you can help save our planet. One small way that we can do this is by switching out old cosmetic packaging for eco-friendly makeup packaging.
Like it or not, the wholesale cosmetic packaging industry has played quite a significant role in polluting our environment. According to Zero Waste, 120 billion units of cosmetic packaging are produced every year, most of which are polluting and unrecyclable. Even after so much public outrage, plastic is still the most used material in cosmetic tube packaging. Plastic takes almost 4-10 centuries before completely deteriorating. The plastic bottle we use today will live with our dozen upcoming generations.
So now is the right time to switch to biodegradable containers for cosmetics if you want to lower the environmental impact of our cosmetic industry. This post contributed by sustainable cosmetic packaging suppliers will show you some easy alternatives to eco-harming cosmetic tube packaging.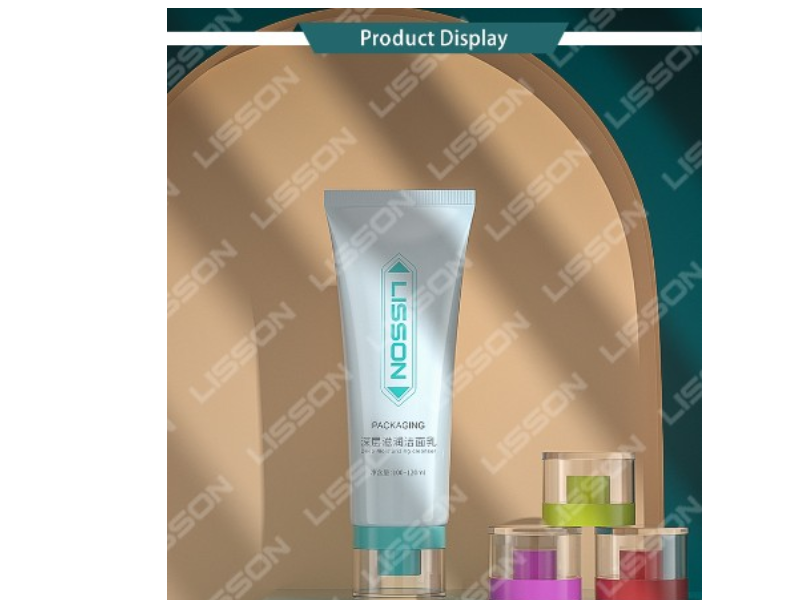 Why Go Green
Eco-friendly products are in high demand worldwide, and a 2018 Nielsen report found that among every geographic area studied across the globe, most consumers care deeply about packaging waste. Additionally, 31% agree they feel less concerned with the price if it comes from an eco-conscious company focused on environmentally responsible practices to be mindful of what impact its production has on our planet's natural resources.
For businesses like yours to make sure their sustainability efforts stay successful going forward, there isn't anything more important than listening closely when customers voice concern or desire for change. Especially those who might not have previously purchased your products.
Cosmetic tube packaging made by sustainable cosmetic packaging suppliers is often the first interaction consumers have with your product, so it's essential to communicate your brand's values and commitment towards sustainability through the message and content you put on your design. Eco-friendly makeup packaging can be tricky because there are many different options, but if you're looking for eco-friendly solutions, then look no further. We've outlined four materials that can help your brand remain sustainable while still not compromising the quality and integrity of your cosmetic tube packaging.
Options for eco-friendly makeup packaging:
If you are feeling confused about how to find biodegradable containers for cosmetics for your brand, you are not alone. Working as sustainable cosmetic packaging supplier, we have seen many brands struggling with finding eco cosmetic containers that will protect their product and are economically adaptable. Following are a few of our recommendations that can be a good choice for you.
1. Cosmetic Glass Bottle Packaging
Eco cosmetic containers made from glass are a popular choice for many reasons. First, it's infinitely recyclable and free of harmful chemicals or additives that can react with other materials during the recycling process and end up as pollution in our environment.
Recycling glass is also quite seamless, with 80% of the glass getting recycled and ending up as new products for sale in stores. Glass eco-friendly makeup packaging really can make a difference. The process to recycle and reuse glass can be fast, as it takes less than 30 days for a container of recycled packaging materials from the recycling bin in your home to back out onto store shelves.
2. PCR cosmetic packaging
PCR stands for post-consumer resin, which roughly translates to recycling plastic and other stuff to create a completely new material. From where sustainable cosmetic packaging suppliers stand, PCR cosmetic tubes are extremely attractive to environmentally-minded consumers, and it can save you money on energy costs as well.
Post-Consumer Resin (PCR) is made from recycled consumer waste by recycled cosmetic packaging suppliers. This type of plastic has been shown in studies by environmental planners as being more environmentally friendly than regular plastic. Recycled cosmetic packaging suppliers have been using recycled materials which helps save energy and greenhouse gas emissions while reducing contamination risks when recycling facilities have increased their usage.
PCR is a versatile material that can be used in many different ways. The process of "lightweighting," or using less raw materials to make products, has been common for plastic cosmetic tube manufacturers as well, one reason being the cost-saving benefits it offers them.
PCR eco cosmetic containers may still have a few drawbacks, but it is far better than virgin plastic. If you feel like your brand isn't completely ready to switch to biodegradable containers for cosmetics from plastic yet, we will advise you to opt for PCR eco cosmetic containers.
3. Aluminum cosmetic tube packaging
Aluminum is one of the most recyclable materials out there, with Aluminum cosmetic tube containers being used in various industries. So if you are ready to give a more professional feel for your brand, Alumium eco cosmetic containers might be the answer.
Aluminum is a material that can be recycled infinitely without losing any of its properties. 70% of Aluminum ever produced is still in use today. The only bad thing is that the Aluminum also takes centuries to completely disintegrate. However, unlike plastic, Aluminum eco cosmetic containers will never turn into toxins.
4. Sugarcane cosmetic packaging:
Sugarcane cosmetic packaging is the best option for biodegradable containers for cosmetics products. Sugarcane is a renewable alternative to traditional polyethylene made from fossil raw materials such as natural gas and oils. Sugarcane captures and fixes CO2 from the atmosphere during its production, helping to reduce greenhouse gases emission. This product enables you to make more sustainable choices with your company's packaging by using a minimum of 25% Sugarcane resin.
Bio-based plastics derived from sugarcane have been shown to be a viable alternative for the production of HDPE and LDPE. These bio-plastics are 100% recyclable, which makes them an environmentally friendly solution as well. Also, their durability and low costs also make them the perfect candidate for your next eco-friendly makeup packaging.
Conclusion:
Sustainable cosmetic packaging suppliers will play a key role in helping you find and create biodegradable containers for cosmetics. The packaging industry is an entirely separate industry from the cosmetics industry and it will take you several years to understand every aspect of this industry. That's why we will recommend having trustable Sustainable cosmetic packaging suppliers like us by your side. So if you have any queries or questions about cosmetic packaging in general, you can reach us out!