A perfume bottle is beautiful, of course, but what makes it so attractive? There are all kinds of methods, and the decoration supplier Beauty Packaging thinks that there are countless methods that can do it.
Although glass bottles, as a kind of absorbent packaging material, can give products a quality dynamic that other types of materials cannot convey, but using glass bottles to package cosmetics still has some difficulties. Such as adhesion and abrasion resistance, especially for perfume bottle packaging. The general incompatibility of glass can also cause problems. Some experts also pointed out that the outline of all glass is very unconvincing, and because glass is often more noble, scratching is a result, and special packaging is required to avoid wear. In addition, glass is very noble, so transportation costs are also very high.
The Terred'Hermés of Hermés is also decorated by Saint-Gobain Desjonquéres. It is characterized by an impressive rectangular design on a large glass with wide three-dimensional panels. The orange screen-printed words "Terred'Hermés" are dotted on the front of the glass bottle, and the "H" carved into the base of the glass bottle in Hermés is raised. The lotion and aftershave bottles are frosted glass.
Some experts still believe that the most sought-after trend in the decoration of glass bottles is still organic spray. For example, Elizabeth Arden's BritneySpearsFantasy perfume bottle has a metallic purple color which is obtained by spraying color process. Industry helpers believe that most customers are still using frosted glass bottles because they can hide defects on the glass.
The American Glass Packaging Association believes that another trend of glass decoration is to delay the brand through color. For example, Estee Lauder's DKNY'sBeDelicious was finally released in a light green glass bottle. In order to coincide with last year's Valentine's Day and Father's Day promotions, Estee Lauder launched a red and amber glass bottle from the beginning. RalphLauren's PoloCologne also hopes to become a brand asset through its Polo-signed green packaging bottle. It launched a dark blue bottle under the name of PoloBlue, and defined it as a cologne for casual and generous men.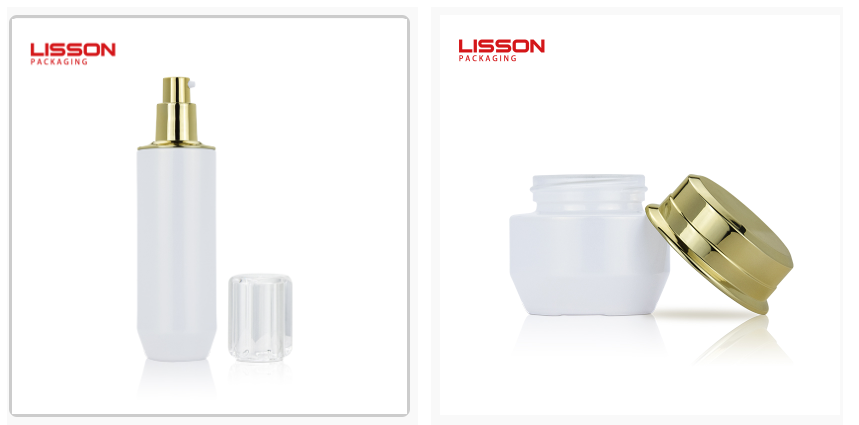 Cosmetics development situation
1. The development of skin care products is large, and cosmetics, skin care and other products will be more and more subdivided. Consumers have already bid farewell to the era when skin care and make-up are conflated, and even the requirements for different categories of products are more single and focused. The slogan that once "one bottle wins many bottles" may have been popular, but now, consumers who already have basic knowledge of skin beauty obviously "don't eat this set."
2. With the increase of consumer income and the enhancement of skin care awareness, the market share of mid-to-high-end brands will increase significantly. With 200 yuan as the demarcation point, 200+ products accounted for approximately 18.7% of the market in 2012, which increased to 19.3% in 2014. It is expected to exceed 20% in 2016. In addition, data shows that the retail growth rate of the high-end product market is higher than that of the beauty and personal care market, about two percentage points.
3. E-commerce and franchise stores are flying together. The rise of e-commerce channels and offline franchise store models and the sluggishness of large department stores and supermarkets are a clear contrast between the "ice and fire" of different sales channels in the domestic cosmetics market. The sales of e-commerce channels in 2014 were approximately 62.6 billion, accounting for 15.5%, an increase of 14.8% compared to 2010! Although franchised stores were only 16.7% in 2014, they are the only offline channel that still maintains growth. Such as large department stores, supermarket chains, etc., their market share is constantly shrinking.
Regarding the cosmetics sales channel, two points need to be added: First, although the sales proportion of department stores is declining, its position as a strong player in the high-end cosmetics field has not changed. It is still the most important core channel for many TOP-level beauty brands. The performance of mid- and low-end cosmetics in the department store channel is not much higher than that of high-end products; second, Watsons, as a franchise chain store with an international background, is becoming another excellent platform for many brands to "graft", and Watsons is also sinking itself. The strategic layout of the company has a wide coverage, which benefits many brands.
In addition, among consumers of beauty and personal care products, young people are becoming mainstream buyers among them. Statistics show that there are about 225 million skin care products consumers in China who are only 16-26 years old! However, the buying habits of these consumers are different due to geographical differences: young people in first- and second-tier cities have relatively low brand loyalty, because they have many channels of access to information, and they are more willing to try different, high-end ones. Brands; young consumers in third-tier cities and below have a longer life span of a certain brand, and at the same time they are more concerned about brand prices.
It should be said that the beauty and personal care market is getting younger and more high-end, and consumers have more detailed requirements for cosmetics: ingredients, performance, popularity, packaging, etc., consumers have considered, but the impact of prices is constantly decreasing. To get the attention of domestic consumers, especially young consumers, intensive cultivation is the way out.