The cosmetics market has higher and higher requirements for the appearance of packaging. Plastic cosmetic tubes and plastic cosmetic bottles are widely used because of their sturdiness and durability. Glass gives a noble appearance and is therefore the main material of choice in cosmetic packaging.  

The brilliance of glass is very suitable for packaging perfume bottles, etc., while plastic has won the competition of cosmetic packaging materials with its reasonable price and lighter quality.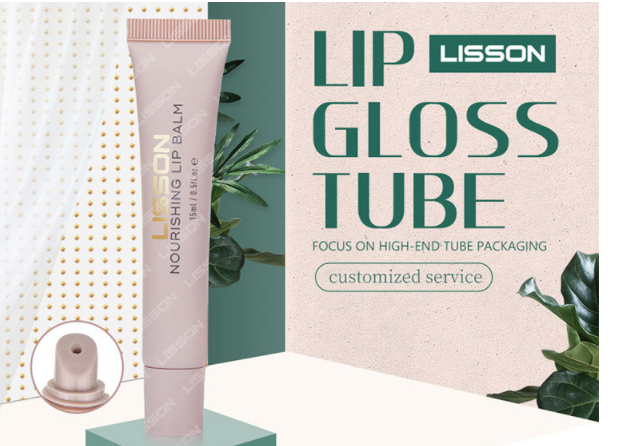 Manufacturers do their best to find new and attractive custom cosmetic packaging to highlight the inherent quality of the product and the attractiveness of the shelf. There are so many products on the retailer's shelves that manufacturers are forced to do their best to make their products look unique on the packaging. To make a product unique, it is necessary to work hard on the design of the packaging, the shape of the bottle cap and the bottle body. According to RPC, plastic packaging has given cosmetics manufacturers many opportunities in this regard, and can produce many exquisitely packaged and unique products at an economical and reasonable cost.  
Plastic cosmetic tube and plastic cosmetic bottle are invincible in the competition because of their high strength, light weight, and resistance to breakage. Not only that, a wide variety of plastic cosmetic tubes and plastic cosmetic bottles can be designed in a short period of time. Achieved and implemented in production within a period of time. But on the other hand, the competition in the cosmetics market is very fierce today, and the finalization of the cosmetic packaging design is often decided in the last second of the product's upcoming market promotion, thus ensuring that the product always keeps up with the trend of market development and consumption. The taste needs of the audience.  
The cosmetic tube and plastic cosmetic bottle manufacturers believe that it is this situation that causes manufacturers to be at a loss for products that have not been finalized. cosmetic tube and bottle manufacturers produce bottles and caps for skin care products. The manufacturers of this product are cosmetic tube and plastic cosmetic bottle: "In fact, the packaging of cosmetics does not reflect the latest tastes and trends. Cosmetic tube and plastic Cosmetic bottle manufacturers are trying to do this, but they have increased the burden on ensuring the technology and style of their products." Cosmetic packaging company insists that the quality of the packaging is very important, and the characteristics of the content product must be correctly conveyed to consumers. The variety of plastic materials that can be used today enables packaging manufacturers such as RPC to market highly transparent and attractive packaging products. 
According to the introduction of cosmetic tube manufacturer and plastic cosmetic bottle companies, glass and plastic cosmetic bottles each play a very important role in today's rapidly developing packaging industries such as perfumes, skin care products and cosmetics. The application of PET plastic bottles and containers in these product fields has grown particularly fast, including shower gels, skin care products, cosmetics, etc., while glass still holds a place.  
"Consumers tend to look luxurious and beautiful cosmetic packaging, so glass is the absolute first choice. However, the market is developing too fast, and the development of a new cosmetic glass bottle packaging cycle is relatively long, and the time and cost are too much." cosmetic tube manufacturer It has been seen that the demand for spare cosmetic glass bottles that can be designed into any popular style is rising sharply. The company took the lead to join this team, looking for various forms of spare cosmetic glass bottles, and has signed sales agreements with some large companies.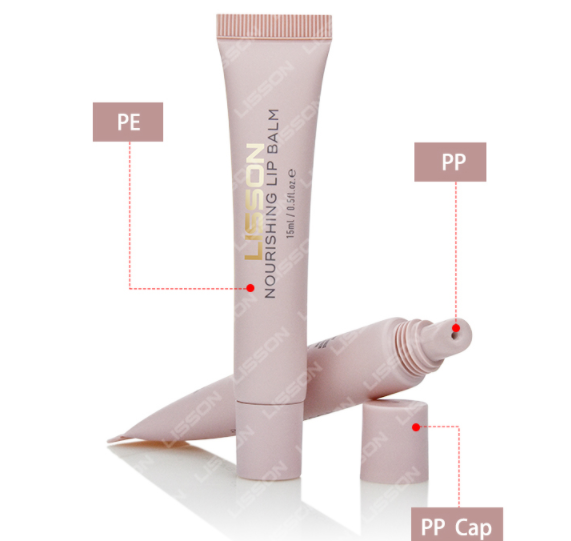 Although cosmetic glass bottles are the protagonist of cosmetic packaging, PET bottles and cans are definitely not to be outdone. Their main applications are concentrated in skin care products, shower gels and cosmetics. The cosmetic tube manufacturer's view on this is: "For some products, PET bottles are the most ideal packaging material. Plastics are easy to handle and can be designed into many stylish, transparent classic products." In addition, PET bottles are soft to the touch and have a soft touch. The surface can be subjected to a variety of decoration treatments, which is the only one among the packaging materials. "Nowadays, PET tube and bottle plastics are more and more widely used, and we are convinced that its prospects in the cosmetic packaging field will be broader in the future."   
In the packaging industry, the importance of packaging design is by no means lost to the choice of packaging materials. Today's popular products tend to adopt traditional packaging designs. Cosmetic tube manufacturer, Lisson has been using glass and plastic for cosmetic packaging a few years ago. The company believes that unisex cosmetics can be packaged in glass, which is concise and bright, which fits the aesthetic requirements of young consumers. According to the company, the glass material is attractive because of its transparent and pure characteristics, which can be separated from the graphics and meet environmental requirements. A company spokesperson said: "Consumers are very concerned about environmental issues. Which packaging materials they choose and whether they can be recycled will affect their final purchase decision."  , with the steady development of traditional industries, glass will remain a luxury product and perfume. The main selection of packaging materials for products such as, spices and so on. The company recently developed packaging for Truefitt and Hill products, which just proved the important role of glass in highlighting the brand-name effect of the product. The spokesperson continued: "The printing quality of plastic packaging can reach a very high level. Some luxury goods must use this material to interpret the inner quality."   
According to the company, many cosmetics require non-glass packaging materials, which is not about practicality or formulation. Many skin care products use plastic packaging for the best effect, which is convenient to carry in the bathroom or travel. However, the company is also concerned about the compatibility of plastics and content products. The internal components of some products may react with plastics. Lisson cosmetic tube company has a series of molds for producing cosmetic plastic containers. These plastic cosmetic tube and bottle packaging are used to replace cosmetic glass bottles. The United States is currently popular in gift packaging that uses both glass and plastic in skin care products. The company believes that this method can also be further promoted in the United Kingdom.  
A new technology announced that it can produce plastic that mimics the appearance of glass. Lisson cosmetic tube company has developed two new specifications to match the size of the nozzle. A 30ml bottle has a 13mm nozzle, and a 100ml bottle has a 20mm nozzle. The bottle is processed by injection blow molding, and the nozzle nozzle adopts a standard bend. The wall of the bottle is thicker and the texture is strong.  
Lisson cosmetic tube company is considering using some reasonable-cost frosted glass, adding some color to the glass can bring unexpected effects to the product. Plastic containers are very convenient to use during travel. Lisson cosmetic tube company has added a 10 ml oval container to its small-volume packaging container. The container is made of polypropylene, which is very suitable for travel, sports and vacation. According to reports, it is the smallest packaging container of its kind and can be used in skin care products, sunscreens and deodorants. The company strives to expand the scope of application of its packaging containers in order to have greater flexibility to adapt to market needs.  
Lisson cosmetic tube company is optimistic about the development of glass containers, and even believes that glass is an irreplaceable material in this packaging field. Sales Director Jason Chapple summed up the advantages of glass as: "Glass is cheap and environmentally friendly. It can be used for high-end or low-end cosmetics without fading or deformation."    It is obvious that glass and plastic have their own advantages in the cosmetic packaging market. The role of neglect. Glass is used for more luxurious products and plastic is suitable for daily cosmetics. What consumers need is thoughtful packaging that has the advantages of being lighter than plastic, combined with advanced technology that treats plastic containers more like glass. The competition continues.