What do you think is the most important component of any cosmetic product? You don't know? Let me clear it for you. You don't have any way to find out the effectiveness of the product. Your decision is solely based on how the product feels and looks. This is why the demand for cosmetic squeeze tubes is booming.
Cosmetic squeeze tubes are collapsible tubes that are mostly used for cosmetic products like toothpaste, lotions, creams, etc. They were invented in the 1930s and were quickly adapted by cosmetic brands. Cosmetic squeeze tubes have been used in the fields of medicines, cosmetics and even engineering.
These small and simple-looking tubes have a lot going on behind the scenes. In this article, we will introduce you to each and every aspect of cosmetic squeeze tubes wholesale.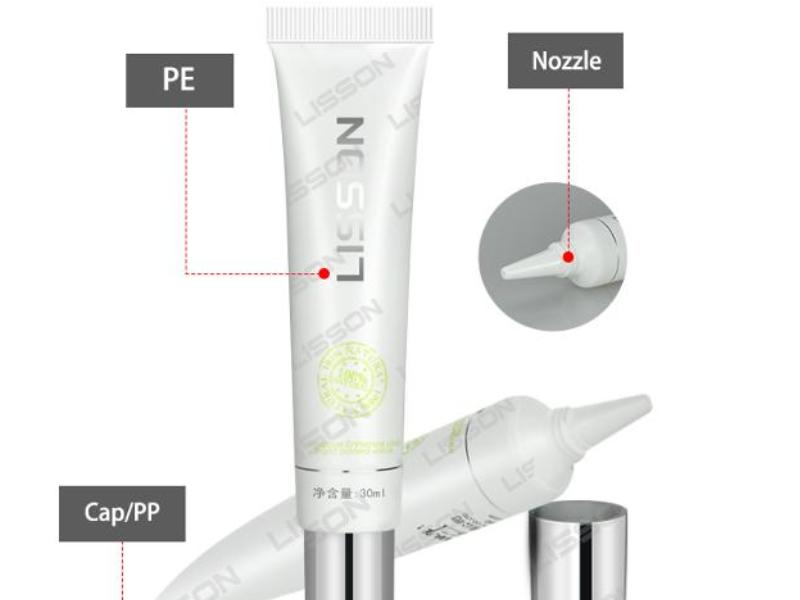 Importance of cosmetic squeeze tubes:
Packaging is influencing the consumer's choice and playing a vital role in marketing tactics.
Cosmetic squeeze tubes are trending in the world of cosmetic and personal care due to a bunch of reasons.
They are so popular thanks to their durable material and eco-friendly nature. Their narrow opening provides a protective barrier against contamination. This results in the increase of the shelf life of the product. They are easy to use, lightweight and still don't cost extravagantly.
The biggest perk of these cosmetic squeeze tubes is that they are completely consumable. Their squeezing nature allows the complete ejection of fluid for the tube. No other type of packaging is capable of such a feat.
Cosmetics products and cosmetic squeeze tubes are interlinked. A product is worthless and vulnerable without the packaging. Whatever your product is a gloss, lip balm, or some essential oil, its longevity and wellbeing are depended on the type of packaging being used.
Try to find cosmetic squeeze tubes that make your customer scream that "I want that product".
Cosmetic packaging from squeeze tube manufacturer is attractive and eye-catching due to its colorful appearance. It is a free advertisement to attract your customers to your product. It influences the consumers buying behavior greatly.
How to choose the perfect cosmetic squeeze tubes for your brand?

If you are planning about cosmetic squeeze tubes wholesale, we have some helpful tips for you. We have made a checklist of what you need to confirm before ordering from a squeeze tube manufacturer.
Product-tube compatibility
This is the most important aspect of cosmetic tubes wholesale. You will have to make sure that the type of tubes you are ordering is a perfect fit for your product. Not just in terms of size, you will have to take into consideration various factors like durability, elasticity etc.
That's why it is advised to have your product measured extensively beforehand. You should be able to clearly state to your squeeze tube manufacturer what your requirements are.
The flexibility of the tube depends upon the viscosity of your product. Thick fluids tend to have relatively stiff tubes and vice versa.
The same goes for other factors. Size depends on the quantity of the product. Durability depends on your budget and so on.
It is a common occurrence that cosmetic squeeze tubes lose their color and texture in a few weeks. There are many reasons. Substanderized ink usage, faulty machines or incompetent labor.
Cosmetic products would have to be present in shops for at least a few weeks. If your tube doesn't remain intact by then, this is the end for your brand. No one is going to trust something so dull-looking.
You can easily avoid it by ordering from a sensible squeeze tube manufacturer. Since you are not an expert in this field, you might not have any way to check its credibility. So we recommend you must run a background check and check its reviews.
The biggest reason why cosmetic brands opt for cosmetic squeeze tube wholesale is its cost-efficiency. No brand has the energy or resources to invest in a completely strange industry. That's why they prefer squeeze tube wholesale overproducing these tubes by themselves.
Also, most of the materials used in manufacturing cosmetic squeeze tubes are capable of recycling. This further drags the price down.
In today's world of cutthroat competition, customization has emerged as the key player. Customizing your cosmetic squeeze tubes is the most lethal weapon in your arsenal. It only depends upon how you use it.
Customization is your best shot in compelling the consumer in buying your product. You will have to create your brand identity and customization is the best way to do it. Newbie cosmetic brands have recognized the worth of customization and are coming up with many creative packaging.
Other than this, Customization can be your free marketing and advertising agent. If you are a little smart about it, you can easily make your product stand out in no time. Some brands have come up with plastic packaging that contains plants seed in them. This single move raised them well above their competition.

You don't necessarily have to be an expert designer to create a compelling design. There will be experts provided by the squeeze tube manufacturer. All you need is to have a rough mental image and let the experts handle the rest. Or you can choose from their templates and work your way up from there.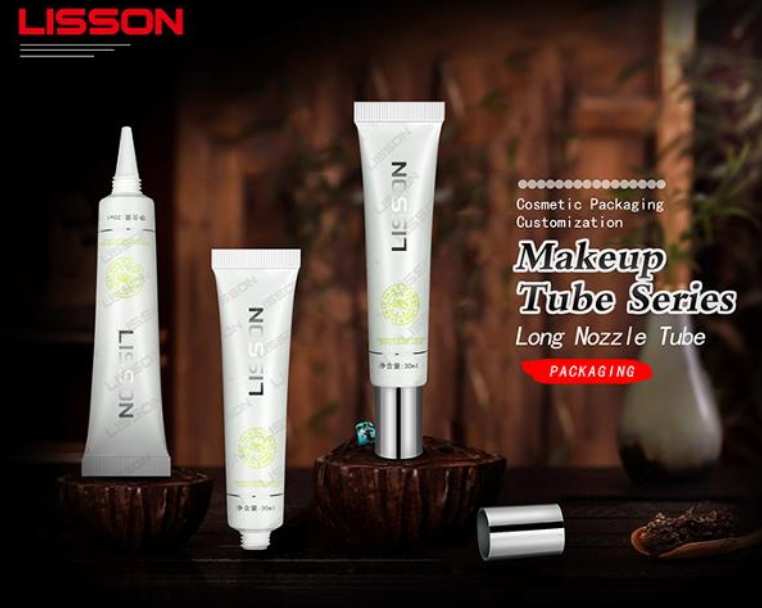 Innovation in cosmetic packaging:
To keep up with current trends in the cosmetic industry, it is essential to have a competitive edge. Cosmetic packaging is now moving away from the futuristic, high-tech appearance of the past and becoming more natural and simple.
The reason behind it is to reduce environmental impact and give sustainable eco-friendly cosmetic squeeze tubes to the customers.
As consumers are becoming more socially responsible, sustainability is a must for cosmetic squeeze tubes. They are demanding tubes with materials that can be recycled with minimum cost and bring less harm to the environment.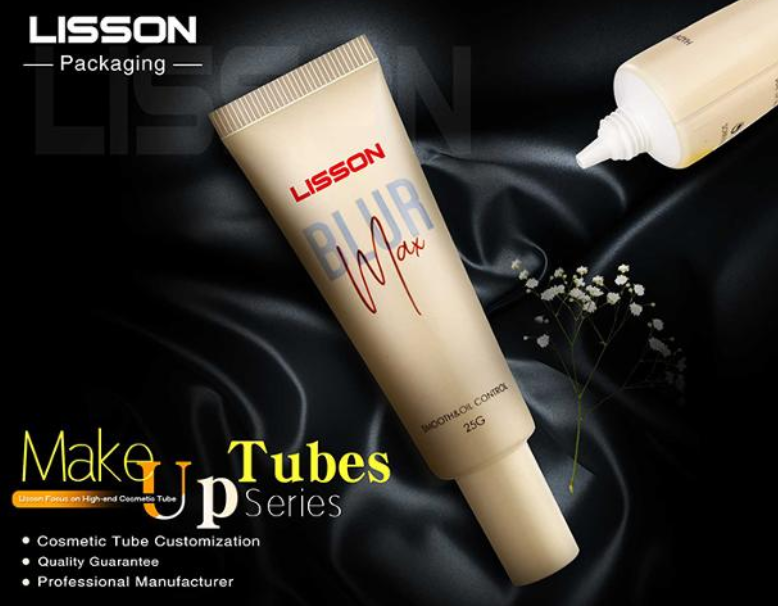 Popular Types of Cosmetic Packaging::
Choosing the right tube for your cosmetic product is essential to the success of your product. We have extensively explained every type of tube there is below.
Top Cosmetic Packaging can be categorized as
Aluminum tubes
Sugarcane tubes
Glass bottles
Post-consumer recycled (PCR) tubes
Aluminum or metal tubes are used for products with strong essential oils. These tubes are durable, unbreakable and resistant to light and temperature. They provide an extra protective layer for your product due to their metallic nature and heavier gauge materials.
Special coatings are done to avoid any chemical reaction and resistance to the product. The use of aluminum tubes is very widespread. Lip balms or lip gloss mostly come in Aluminum tubes.
Their collapsible nature makes them useful with the most aggressive and delicate formulas. It works well for cleansers, hand lotions, ointments.
They are also easily recyclable. The amazing thing about their recycling is that they are capable of recycling fully and indefinitely. This is why almost 70% of Aluminum ever produced is still in use.
Sugarcane tubes or bioplastic tubes are highly eco-friendly and bio-degradable. They are formed from PE resin by using 100% PE extracted from sugarcane as a renewable raw material.
As sugarcane metabolizes more CO2 for its growth as compared to other plants so it leads to low carbon emission in the atmosphere. These tubes are best suited for natural and cosmetics products. This type of packaging is more attractive and triggers impulsive purchases.
Squeeze tube manufacturers are rapidly trending towards glassification. Glass provides good product presentation due to its clarity, sparkle and shades.
Glass bottles are on the rise for fragrances and cosmetics. Glass's beautiful outlook and reflective surface make a cosmetic product utterly sizzling.
Glass appreciates impulsive buying due to its transparent nature and a clear showcasing of the product. The customer has visual evidence of the quality of your product.
Glass bottles are sustainable and made from mono materials. They can be recycled without affecting their quality and purity. In the Eco-friendly line of fragrance bottles and jars, consumers can recycle the glass, and the product is refillable which eliminates excess waste. Glass is utterly inert and incapable of initiating a reaction. Therefore, it has no impact on the product constituents.
PCR is an innovative, sustainable and popular material for cosmetic squeeze tubes. It is beneficial for cosmetic brands as it can be recycled easily and cheaply. PCR is a combination of plastic, Aluminum and paperboard.
Its manufacturing and recycling don't involve the depletion of new fossil fuels. These PCR cosmetic squeeze tubes are now dominating the packaging industry. This packaging helps the brand owners to show consumers their caring attitude impacts the environment.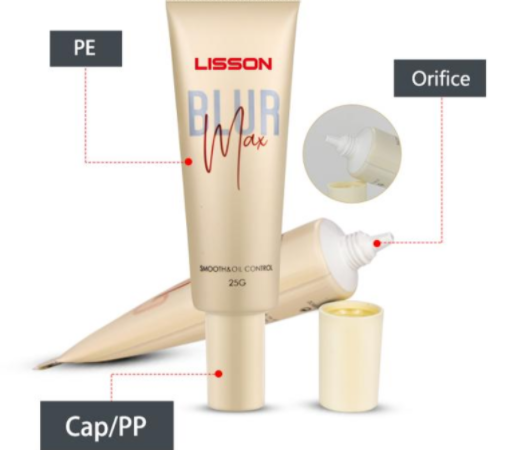 CONCLUSION:
You can't tell a brand's name off the top of your head who doesn't utilize cosmetic squeeze tubes.
If you are want to break into the well-knitted cosmetic industry, then knowledge of cosmetic squeeze tubes wholesale is a must for you. By now, we are pretty sure that you have got an overview of how things work in the cosmetic squeeze tube industry.