Cosmetic tubes are a type of packaging used for a wide range of beauty and personal care products, including lotions, creams, gels, serums, shampoos, and more. They come in different sizes and materials, such as plastic, aluminum, and laminated tubes.
Plastic tubes are the most commonly used type of cosmetic tube, as they are lightweight, durable, and affordable. They can also be easily customized with different colors, finishes, and printing options.
Aluminum tubes are another popular choice for cosmetic packaging. They offer a sleek and modern look, as well as superior barrier protection against light, moisture, and air.
Laminated tubes are made of multiple layers of material, which provide an excellent barrier against moisture, light, and air. They are also highly customizable with different finishes, printing options, and special effects.
Cosmetic tubes are popular among consumers for their ease of use, convenience, and portability. They are also a cost-effective option for businesses, as they can be easily mass-produced and are lightweight, reducing shipping costs.
To fill and seal cosmetic tubes, specialized machinery is often used. The filling and sealing process typically involves injecting the product into the tube, sealing the tube with a cap or closure, and labeling or decorating the tube for branding and marketing purposes.
Overall, cosmetic tubes offer a practical and customizable solution for packaging beauty and personal care products, and are a popular choice for both consumers and businesses in the beauty industry.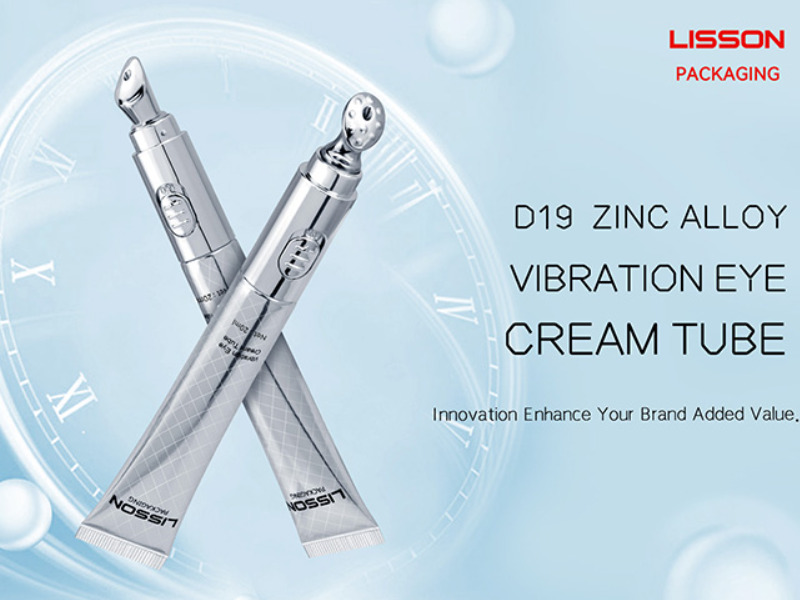 Types of cosmetic tubes
There are several types of cosmetic tubes available in the market. Some of the most popular types include:
Plastic Tubes: Plastic tubes are widely used for packaging cosmetics due to their flexibility, durability, and lightweight properties. They come in a variety of shapes and sizes, and are easy to customize with different printing and labeling options.

Aluminum Squeeze Tubes: Aluminum tubes are known for their excellent barrier properties, which protect the product from air, moisture, and light. They are popular for packaging high-end cosmetics and come in various sizes and shapes.

Laminated Tubes: Laminated tubes are made up of several layers of materials such as plastic, aluminum, and paper. They offer superior barrier protection against moisture, air, and light, and are often used for packaging products that require longer shelf life.

Airless Tubes: Airless tubes are a newer type of cosmetic tube that feature a pump mechanism that creates a vacuum and dispenses the product without letting air in. They help to preserve the integrity of the product, and are popular for packaging skincare products.
Roll-On Tubes: Roll-on tubes have a rollerball applicator that helps to apply the product evenly to the skin. They are popular for packaging products such as eye creams, serums, and lip balms.

Squeeze Tubes: Squeeze tubes are simple and cost-effective tubes that are commonly used for packaging products such as toothpaste, creams, and gels. They come in various sizes and can be easily customized with different printing options.

Overall, the choice of cosmetic tube depends on the type of product being packaged, the level of barrier protection needed, and the desired packaging aesthetics.