Just a higher price tag isn't enough to identify a luxury cosmetic brand. The quality of the products, the customer service, and the overall experience are all factors that contribute to luxury branding. Many luxury brands focus on ensuring that each aspect of the customer's experience is perfect, from the moment they enter the store to the time they leave.
This attention to detail is what sets luxury brands apart from other brands. They understand that customers are looking for an exceptional experience, and they work very hard to deliver it. Luxury brands also tend to be very exclusive, which adds to their appeal.
One of the ways that cosmetic luxury brands create an exceptional experience is through their wholesale cosmetic tube. Cosmetic packaging tubes can play a huge role in how a customer perceives a product, and luxury brands know this. That's why they often put a lot of thought into their packaging designs. So if you also want to add some flairs of luxuriousness without blowing up your budget, we might have some information for you.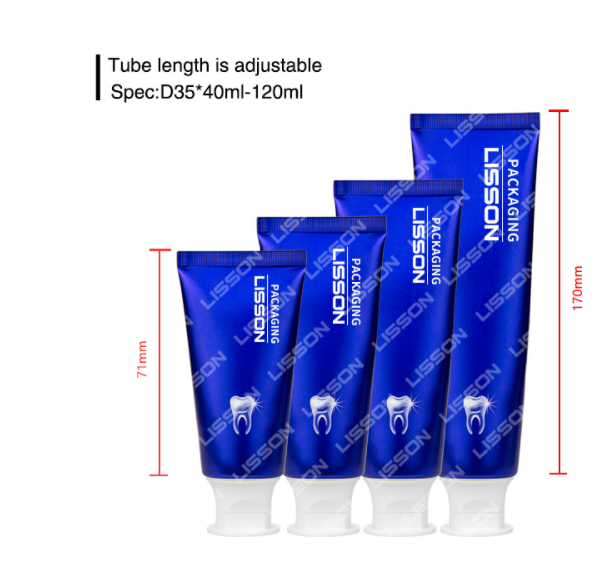 Why Luxury Cosmetic Tube Packaging?
When it comes to products that can be considered "luxury" items, the definition is often up for debate. What may be a necessity to one person may not be considered a luxury by another. However, there are some items that are almost universally considered to be luxurious. Luxury packaging deals with how the product looks and feels. The package must be attractive but also functional in its design.
This is why it's important for luxury cosmetic brands to put as much thought into their cosmetic tube containers as they do into the formulations of their products. The cosmetic tube containers need to reflect the level of quality that the brand is aiming for, and it needs to be sophisticated and elegant enough to stand out on store shelves. How can you do that? Here are some ways!
Premium material and custom cosmetic tube finishes:
Premium materials and custom finishes are two ways that a designer can create an instant response in a consumer. Custom cosmetic tube container finishes such as automotive paint and metal plating create a perception of luxury and quality. Consumers perceive the "quality" of the product by using their senses, such as sight and touch, to evaluate the quality of materials. The use of premium packaging materials such as Aluminum, Glass, PCR can evoke feelings of sophistication and class. And for those who love tactile surfaces, foils give off a feeling that something is precious just through touching it.
Print Effects
Print effects can create an intriguing multi-sensory experience on custom substrates that implies that cosmetic packaging tubes are opulent and exclusive. The luxury of the packaging material and texture is communicated through the use of foils, embossing, die cuts and UV coatings. Printed micro foil technology creates embossed surfaces with extreme detail that enhance the luxury feel of the package. The visual appeal of such finishes is heightened by their tactile qualities. It's just like touching an expensive material such as suede. It feels good and immediately communicates luxury to the senses.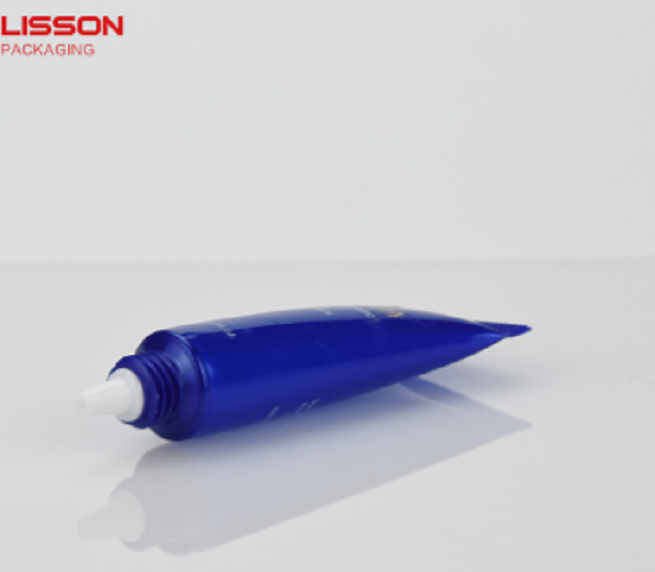 5 luxury cosmetic packaging trends:
There are five different luxury cosmetic packaging trends that are popular right now. Silk, stone, leather, Linen, and wood textures, all are unique and eye-catching, and they can really make your product stand out. Each of these materials has its own unique look and feel that can really set your product apart from the competition. If you're looking for a way to add some extra luxury to your cosmetic packaging tubes, these are great options to consider.
1.Silk
Silk is universally considered a luxury material. It also has the property of being sumptuously rich. Consider incorporating silk-like finishes into your premium cosmetic tube containers to communicate the experience of a luxe product.
If you're looking to create the luxurious feel of silk, an iriodin coating is just what you need. This type of coating creates a shiny and smooth texture, perfect for the much-coveted silk finish. Combining this with other finishes such as embossing can achieve this look in your wholesale cosmetic tube.
2. Plastic
Plastic is a vintage material that has been used for centuries. It has a classic look and feel that makes it a popular choice for high-end products. However, it is rather pricey and light to package with and this is why many luxury brands turn to cost-efficient substitutes. How to replicate the look and feel of plastic at a lower cost in your cosmetic packaging tubes? One way is by adding a coarse reticulation varnish or grit coating that mimics the aesthetic of plastic achieving the look and feel very well.
3. Aluminum
Aluminium is an often overlooked element in the packaging of cosmetic products, but it can lend a luxury feel to cosmetic tube containers. Aluminium elements can be combined to produce different effects such as embossing, debossing, and stamping.
The aluminium helps create an air of exclusivity and luxury and can also serve as a practical and durable material for metal cosmetic packaging. Aluminium elements can often be quite expensive, and as such, may not be the most practical option for all products. There are a variety of other materials that can achieve a similar luxurious look and feel, without breaking the bank.
4. Linen
Traditional linen is symbolic of luxury. Luxury brands are starting to use this texture for their products, allowing them to create an intriguing look in their cosmetic packaging tubes. If you're looking to incorporate the feeling of linen in your cosmetic tube containers, consider using muted colors, textured embossed patterns and soft-touch coatings. This will give your wholesale cosmetic tube a luxurious look and feel.
5. Wood
Another trend in luxury cosmetic tube packaging is replicating the feeling and look of wood. This can be done through a variety of methods, such as artwork, embossing, and reticulation varnish. All of these methods create a raised surface that gives the cosmetic tube packaging a textured look and feel similar to wood. This trend is especially popular among brands that are looking to communicate the concept of quality and luxury.