It's no secret that dark colors are in! It's such an easy way to add some depth, richness and elegance to your products. Dark colors are being loved for cosmetic tubes because they are a great way to add some glamor and sophistication to any cosmetic product. They also make your wholesale cosmetic tubes stand out from the rest of the market.
Dark colors give off a sophisticated look, they're more intriguing than light colors because they have more depth and richness to them. Dark colors also make your products look more expensive than lighter shades do. But how can you incorporate dark colors in your collapsible tube packaging? This is what we will learn today.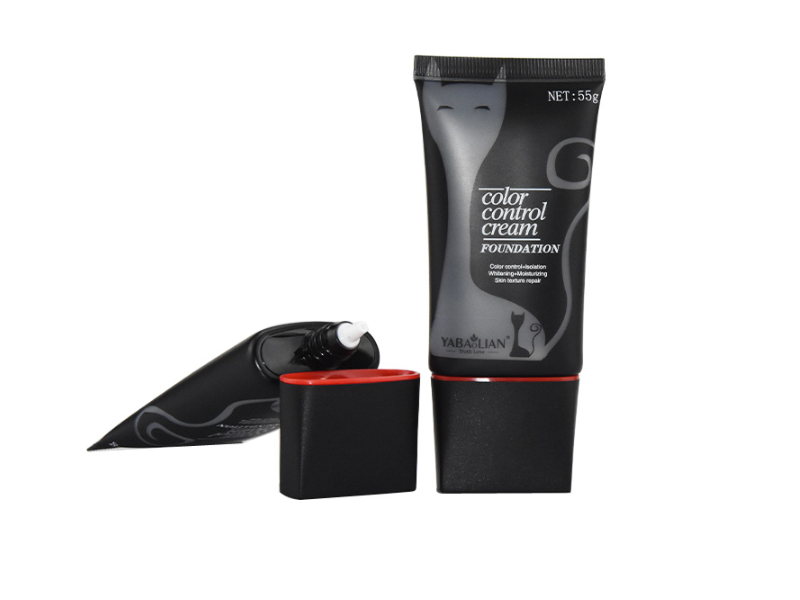 Why should you opt for dark cosmetic tubes?
The cosmetic industry is a very competitive market. People are always looking for the latest trends and products to suit their needs. The cosmetics industry has been known to be a very competitive one, especially when it comes to the cosmetic tube packaging.
Most of the cosmetic brands use the dark colored tubes for their products because they know that the darker shades will catch people's attention better than the lighter ones. This is why many of them have also started using different types of color schemes in their packaging so as to make sure that their products stand out from other competitors' products.
The main reason why these companies prefer using dark colored cosmetic tubes is because they find it easier for people to see what's inside them. Another reason why they love dark colored tubes is because they make their products look more appealing, especially if there are different shades in one container. Following are different dark colors and their significance.
The color purple for cosmetic tubes is associated with luxury:
When you think of a collapsible tube, the first thing that comes to mind is probably pink or clear plastic. What most people do not realize is that there is a color trend in cosmetic tubes that goes beyond the obvious choices like pink and clear.
The color purple has been used as an alternative to plastic in wholesale cosmetic tubes because of its association with luxury. The color purple is associated with royalty, wealth and prestige, so it makes sense that luxury products would be packaged in this beautiful hue.
Purple has become quite popular for cosmetic tubes because it represents elegance and sophistication. It's also an added benefit that many consumers appreciate when purchasing these products because they are looking for something more than just product packaging.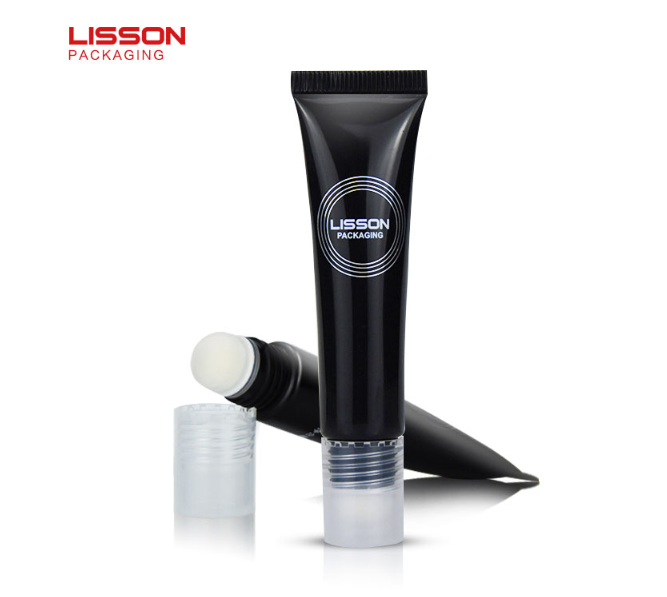 Black cosmetic tubes are perceived to be high-end and modern:
Black cosmetic tubes are perceived to be high-end and modern. These tubes can be used for storing powder products, such as eye shadows or blushes, or for holding creams.
The black cosmetic tubes are generally made from a plastic material that can withstand high temperatures. The inside of the tube has a smooth surface that allows you to easily place your product inside without any problems.
Consumers love black because of its sleek and sophisticated look. Black is a color that is generally associated with luxury, sophistication, and strength. It can also be considered as a neutral color, which is why it works well in any type of makeup product packaging.
Black collapsible tubes are often used to display high-end products, such as prestige cosmetics, which are meant to be used by professional beauty experts at salons or spas. These products are usually expensive and quite unique, so they can only be purchased by people who have the money to spend on them.
Metallic gold and silver convey elegance, sophistication and opulence:
When it comes to color schemes, the trend is to go for classic colors like black, white and gray. These colors are often used in conjunction with other colors that have a more modern look. Metallic colors like gold and silver are also being used for cosmetic tubes. This can be seen on cosmetic tubes that are either metallic or glossy.
Cosmetic tubes manufacturers also use metallic colors in conjunction with other colors that have a more modern look. Metallic colors such as silver or gold can be used with white or black shades to create a sophisticated look that is both elegant and luxurious.
Brown tubes communicate adventurousness.
Brown is often associated with the outdoors, and its earthy tones make it ideal for cosmetics packaging.
Brown tubes can also convey a sense of luxury and sophistication by adding a touch of nature to your packaging. Brown is often used in luxury goods like wine bottles, so why not try to apply that same aesthetic to your cosmetic packaging?
Brown tubes are classic, timeless, and versatile.
Packaging your product in black could be a game changer for your beauty brand:
The packaging of a cosmetic product is one of the most important aspects of branding. It is a huge part of the overall brand experience, and it can help you stand out from the competition.
But what if you could make your packaging more unique? What if you could make it stand out from the crowd? What if you could make your packaging stand out from the rest?
Well, there are many ways to do that. You can use different colors and designs, or even just add some text on your tube to make it stand out. But one way that many experienced cosmetic tubes manufacturers think works best is by adding a dark color to your cosmetic product packaging.
Packaging your product in dark colors could be a game changer for your beauty brand. With the recent trend of the black tube, it's easy to see why this is being loved by consumers.
Here are 4 reasons why:
●The dark colors are bold and exciting, which makes it appealing to consumers.
●Dark packaging can stand out from other products on store shelves, making it easier to find in a crowded aisle or shelf.
●Dark packaging is unique and different from other cosmetic brands, which can help you stand out from the competition and create a unique selling proposition (USP).
●Dark packaging looks clean and professional, which can make your brand look more high-end and credible to your consumers.