Recently, under the guidance of the National Medical Products Administration, the China Fragrance, Fragrance and Cosmetics Industry Association, together with many beauty brands, launched a nationwide green recycling program for empty bottles and other cosmetic packaging materials. The organizer stated that the event aims to guide consumers to establish green consumption awareness and block the flow of empty cosmetic bottles from the source into the production and sale of counterfeit cosmetics channels. At the same time, guide cosmetics companies to strengthen their sense of responsibility, fully understand the value of recycling and reuse, and establish a long-term recycling mechanism for cosmetic packaging materials based on their own conditions.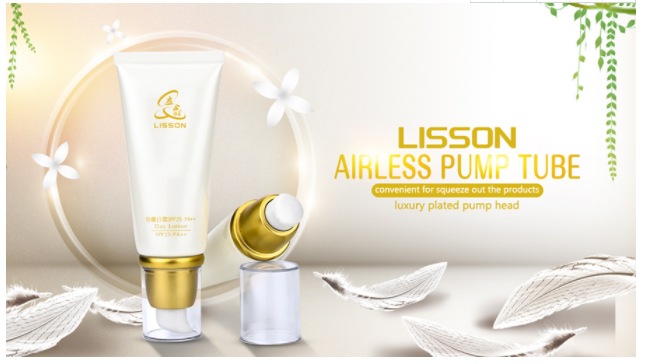 This is not the first time in the industry that recycling of cosmetic packaging materials has been carried out. Some companies, especially big brands and well-known cosmetics companies, have already put packaging material recycling on the agenda a few years ago in order to establish an "environmentally friendly" image. The main recycling method is that consumers put or mail empty bottles to recycling containers specially set up by enterprises.
There is no exact figure on how many consumers will "return" used cosmetic bottles to manufacturers. Whether it is put or mailed (even if it is free mail), it is a troublesome thing for many consumers.
And such "trouble" is also a problem that cannot be avoided when the industry develops to a certain stage.
In the 1980s, many women had only one bottle of cream on their dressing table. The world has changed and time has changed. Nowadays, cosmetics are sold in packages. The complicated procedures of cleansing, hydrating, isolation, base makeup, make-up, etc. also make the categories of cosmetics "increasingly attractive."
Just as there would not be so many plastic packaging waste without express delivery and takeaway, if there were not so many cosmetic categories, there would not be so many "empty bottles".
Therefore, if you want to talk about the source of the "trouble", you may have to go upstream.
Enterprises are not willing to carry this "pot": production is determined by demand, consumption is escalating, and consumers in the 21st century cannot be required to consume like the 20th century. To talk about the source, it is the consumers themselves.
Since you can't go back to the past, you can at least exercise restraint. Both companies and consumers can assume their respective responsibilities. Consumers should not buy too much, use too much, that is, do not over-consume; manufacturers improve formulas, streamline packaging materials, and never use two bottles for things that can be solved with one bottle.
As a cosmetic packging company, there may be a lot of reluctance to do so, after all, it is very likely to compress profit margins. However, just as tobacco companies should print "smoking is harmful to health" on cigarette packs, companies in each industry have their own bottom line and mission.