Sustainability is no more ignored as a fad or a feature of little return on investment; it is now at the forefront of retailer and supplier corporate priorities. Trading partners understand that green programs provide an opportunity to develop their brands and drive cost savings, whether they believe in climate change warnings or ignore them as a bunch of hot air. As a result, innovative packaging techniques to minimize waste and comply with sustainable best practices are gaining momentum.
June Anderson, the partner at the Packaging Information Company, said the market case for sustainability was greatly improved by the world's largest retailer at the VCF VisionSync 2009 Conference in Tampa, FL. Walmart is leading the way with its organic packaging campaign and wants to create eco-ratings for the goods it offers, she says, prompting other retailers to step up their sustainability initiatives. "Walmart will be demanding your support in meeting its packaging and recycling targets." This suggests that market players have never been an incredible moment to prioritize packaging in their cost-cutting and recycling cosmetic packaging strategies.
Organizations should begin by outlining their mission and priorities for sustainable cosmertic packaging, gathering data, and determining key measures that help them monitor and evaluate success, according to her. They should look at what other firms are doing in terms of product and packaging design and build initiatives to progress continuously. Reduced carbon and pollution, reduced water and energy use, and the use of renewable materials in food and packaging are only a couple of the metrics that are being calculated in many organizations.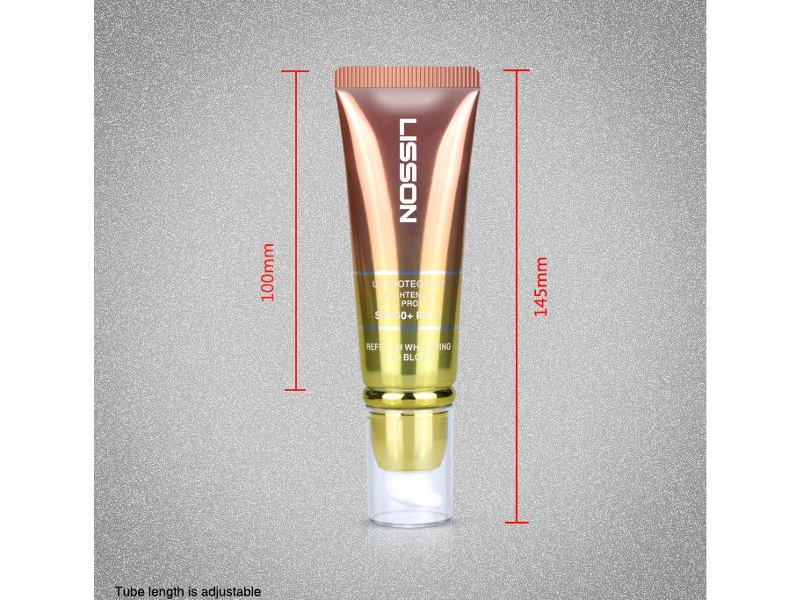 Companies would still care about the packaging items that they can't afford to lose. They are unable to make concessions on:
Containment: The power to keep a substance contained.
Protection: Keeping the product's reputation and shielding it from the elements while still protecting the product's domain.
Contact: It is essential to retain clear lines of communication with consumers. Packaging must provide facts about the product's worth and required regulatory information for it to sell.
Convenience/Utility: Features on the box that express product purpose and output while also addressing ease-of-use.
According to Anderson, most products and conversion technologies are focused on fossil fuels, though some advanced industries are transitioning to green energy sources. "In the future, you'll see an increasing number of businesses make the switch." She cited the construction of wind turbines on top of several Walmart stores' exterior lights as an example. "It is a well-known fact that almost 75% of the effect comes from the production chain and is unreported" when calculating carbon footprints. Many improvements in corporate processes will be expected in the end.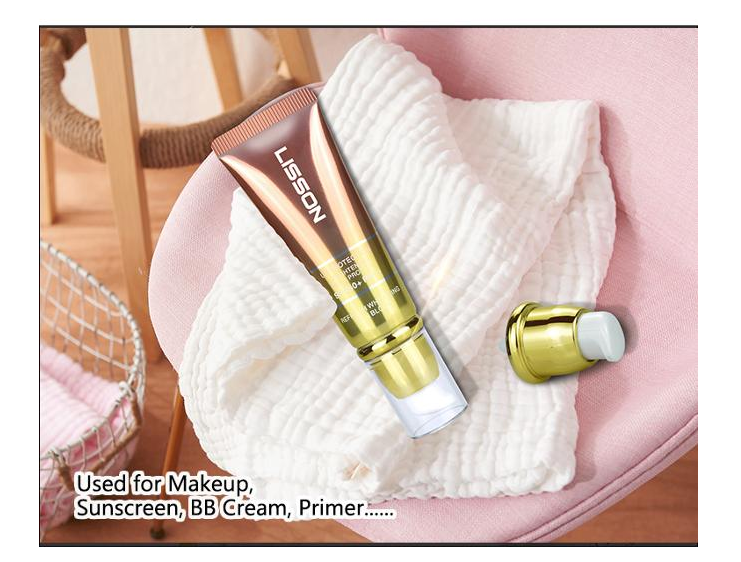 Anderson identified six measures to creating cost-effective, environmentally safe packaging.
Reduce Space and Remove Unnecessary Materials: Optimize packaging design to reduce space and avoid unnecessary materials. She used a lightweight HP Notebook computer sold in a messenger bag as an example. This has resulted in a 97 percent drop in consumer packaging, resulting in substantial cost savings. Furthermore, since the messenger bag is made entirely of recycled materials, total packaging waste was lowered by 65 percent.
Change Materials: Use virgin materials derived from green sources to produce goods that can be recycled and reused. A Lexmark print cartridge kit, for example, was made with SmartCycle 150 Cat, which can be recycled and replaces PVC. Another example came from a bus iness that provides VegetalPlastic to Cargo Cosmetics with one of its make-up lines. The tube is made of PLA, a plastic that uses 60% fewer fossil fuels than conventional polymers and emits 90% fewer greenhouse gases. The carton is also made of recycled material that has been infused with wildflower seeds. Moisten the carton and place it in the dirt!
Reduce Materials: Use the materials that are completely necessary, and maximize product design. Nestle Water promises to have the "lightest half-liter drinking bottle in the world," with 30 percent less plastic and a 30 percent narrower mark than previous cans, she said.

Boost Cube Utilization: Update sustainable packaging cosmetics to optimize cube utilization and make transportation more affordable. Anderson displayed photographs of watermelons raised in boxes to make them square and easier to stack in convenience shops and delivery. Sam's Club, for example, has adapted the shape of milk jugs to a square profile. As a result, vehicles will handle 4,707 more gallons (9 percent more), eliminating imports and saving 667,000 metric tons of pollution from entering the atmosphere. The downside is that milk from square jugs is more difficult to pour, and some customers are upset over spilled milk. Finally,

Change the Energy Sources: Participate in clean energy credit schemes to fuel demand to use renewable energy sources for production and distribution. Origins cosmetics, for example, use paperboard for the exterior wrapping, according to Anderson.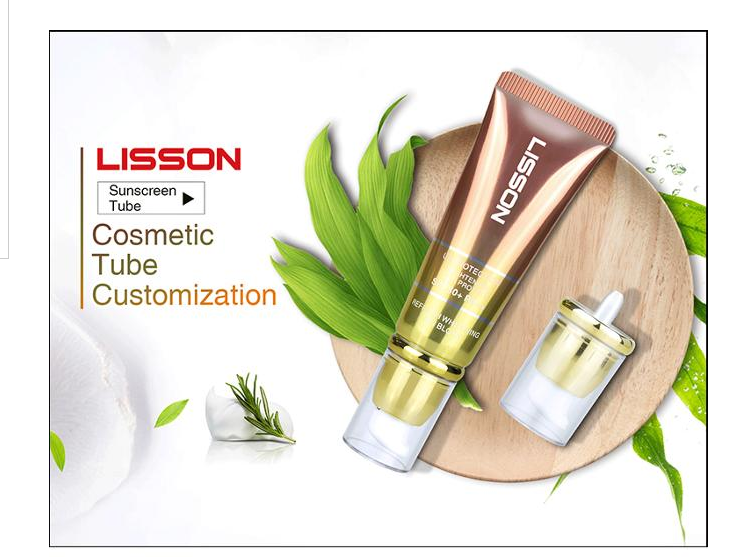 Aluminum cosmetic tubes packaging
Aluminum tubes have been used for various items for decades, but with the increased use of plastic, aluminum became obsolete. Aluminum tube packaging has regained popularity in recent years, especially on social media, with online influencers increasingly promoting aluminum tube items on Instagram.
Although the cosmetic appeal of aluminum cosmetic tube packaging may have added to its recent success, the advantages it offers are eternal. Product volume, tube fold form, recyclable content, cap type, color, and other aspects to consider when using aluminum tube packaging are essential for sales.
It may be surprising for you to hear that the most expensive ingredient in high-street cosmetics and skincare products isn't any rare musk oil or cutting-edge peptide, but rather the bottle it's wrapped in.
Granted, the rare ingredient may cost more than gold pound for pound, but the commodity you're purchasing would only contain a small amount of it, perhaps less than 1%.
If we disregard the vast ads and promotion budgets, the way people shop is dependent on how the product looks, tastes in the palm, and smells - all things perceived by a prospective buyer, knowingly or unconsciously, before making a buying decision. It's no joke that the packaging takes so much time, commitment, and money to get right.