You might have heard the famous phrase that "first impression is the last impression". The same is the case with the cosmetic industry. If your collapsible metal tubes are failing to create a solid first impression, you definitely need a few changes.
With such tense competition out there, you don't want to leave any stone unturned. Especially if you are going with eco friendly cosmetic packaging suppliers for aluminum collapsible tubes. Aluminum collapsible tubes allow complete freedom to customize. And as a cosmetic brand, you definitely want to get the most out of it.
If you are not a designer yourself, you might be out of ideas to make your aluminum cosmetic packaging tubes unique. That's why we decided to create an article sharing a few strategies with you to attract the eye balls whether on store shelves or social media posts.
There is a lot of competition out there among cosmetic brands, driving many to try new marketing strategies. The latest trend in packaging, especially for smaller products like lip balm or mascara, has been aluminum collapsible tubes. These are easy to carry around and make a bold first impression with their sleek design. Read on to find more about Aluminum cosmetic tubes and how to use them to create a memorable first impression.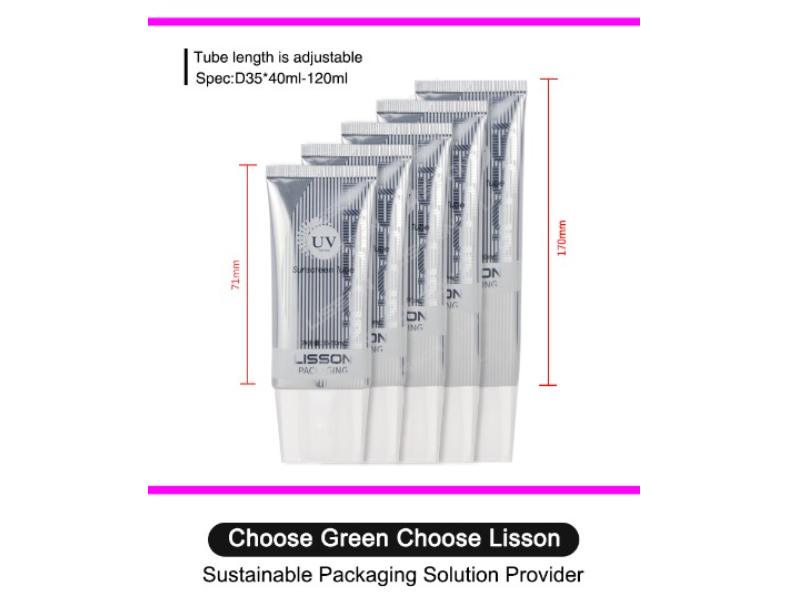 Why aluminum collapsible tubes?
Some people worry that eco friendly cosmetic packaging suppliers offer collapsible metal tubes that don't offer as much protection from radiations as glass containers do. But the aluminum collapsible tubes protect against oxidation which can cause your product ingredients to break down.
The other advantage aluminum collapsible tubes have over plastic is that they won't hurt the environment in any way possible as they are made by eco friendly cosmetic packaging suppliers which carry social and environmental responsibility forward.
Aluminum metal in itself is quite durable, but its durability doesn't cause any sturdiness making the cosmetic tube stiff.
So if you are looking for ways to stand out, cooperate with eco friendly cosmetic packaging suppliers and wholesale custom cosmetic aluminum packaging tubes will be the easiest and quickest way. It's important that your product stands out on the shelf and has an attractive design that makes customers want to buy it. Here are some tips to help you create a stunning cosmetic brand.
Unique features
Your aluminum collapsible tubes from eco friendly cosmetic packaging suppliers should reflect the product and communicate essential features to consumers. Your brand's aesthetics are extremely crucial when it comes to attracting new customers, so make sure that your product looks intriguing from every angle.
Your makeup aluminum packaging tubes should reflect the features which make them unique from other similar brands or items in stores. This way, you can communicate important information about your brand or product.
We are collapsible aluminium tube manufacturers who always brainstorm possible container formats to appeal aesthetically and provide valuable benefits like increased elasticity modulation. So if you need any further assistance, you can always contact us!
Soft-touch
Soft-touch collapsible metal tubes are designed by eco friendly cosmetic packaging suppliers to appeal aesthetically and give the product a more premium feel. Soft-touch coatings, laminates on metal products can make them stand out from their competition with other brands. These finishes are pleasing and practical, given that they will protect goods better than typical cardboard boxes would, making soft touches win every time.
The soft-touch bottles and cosmetic aluminum packaging tubes give the product a lavish feel while still being cost-friendly. Are you tired of the plastic taste? Everyone is tired of typical plastic sturdiness. Smooth collapsible metal tubes are the future!
Soft-touch products don't only have a great look and feel, the luster they give out will outshine your competitors(both literally and figuratively).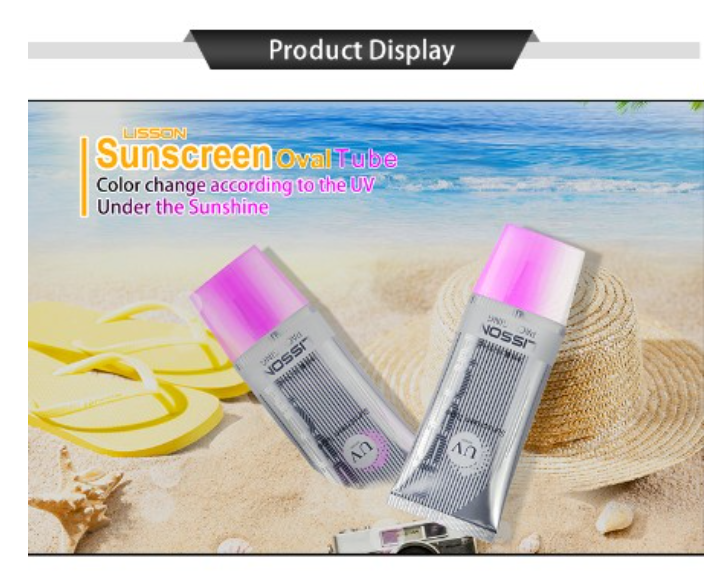 Texture of aluminum cosmetic tube
Other than the soft touch, there are different ways you can engage the sense of touch of your consumers. One of these ways is adding tactile elements to your collapsible metal tubes. Debossing is one of these techniques that provides texture at a low cost, while embossing offers even more intricate designs for an even greater wow-factor in cosmetic tube packaging design.
Making your product stand out requires more than just printing. You can use embossing or debossing to make logos pop. Add 4D labels for packaging that's eye-catching and differentiates you from competitors in an innovative way, all while adding even greater value to the result.
Special Coatings
Minimal cosmetic tube packaging is an intelligent way to make your cosmetic aluminum packaging tubes look more outstanding, but you don't want to end up with plain and boring cosmetic containers. Other than getting rid of any flare in your product, colorless and simple designs will also confuse consumers about what you are offering. You may want to consider adding some sort of decoration on top or front so you can create a specific feeling in your consumers.
There are always gloss finishes that provide an even coat for a better appearance but can feel slippery when handled with bare hands because it has little friction. Metalized finish gives everything from old-school designs right down through futuristic bling while pearls. So choose wisely!
Light-reflective Materials
You can also use light-reflective materials to draw consumers' eyes forcefully and make your collapsible metal tubes stand out. Using metal in packaging, for instance, will help it look more premium than other products on the shelf, with less expensive plastics used as wrap-around.
Metal for cosmetic tube manufacturing is often one of those materials that people will never overlook as its presence becomes glaringly apparent. If manufactured properly, there will be a special shine in collapsible metal tubes that will glow like a pearl in the ocean. You will definitely have to pay a little extra for it but if all things considered, it will be money well spent.
Contact us
The beauty industry is growing and becoming increasingly more competitive. Big brands and indie companies alike compete for market share with multiple generations of consumers, which means it's time to give your aluminum cosmetic packaging tubes some new tricks up its sleeve if you want people buying from YOU. As a professional aluminum cosmetic tube supplier, we can help you design aluminum squeeze packaging tubes that will wow them at first sight. We have got experts in all sorts of fields who know how crucial good looks. So contact us and lets get started!