Metallic finishes offer a way to add luxury and glamour to your aluminum collapsible tube. By using metallic inks and foils, you can create a look that is both eye-catching and stylish. Metallics may not sit well with other materials like plastic cosmetic tubes or paper skincare tubes, but they are a perfect combo when it comes to aluminum tube packaging from eco-friendly cosmetic packaging manufacturers. So not utilizing them with aluminum tube packaging will be a huge wastage!
Metallics are the perfect way to make your product stand out. Eco-friendly cosmetic packaging manufacturers make your cosmetic aluminum tube packaging more noticeable on retail shelves or Instagram feed. Metallics, when applied with advanced printing techniques, can significantly ramp up sales. This is because the packaging will be more visually appealing to customers and help set your product apart from the competition.
So if you are also thinking about using metallics on your aluminum cosmetic tube but are confused, this is just the article you have been looking for.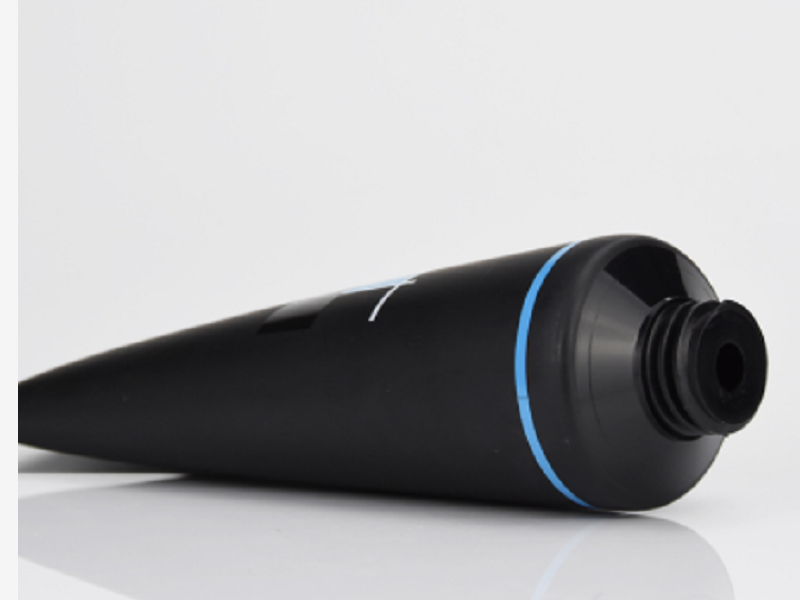 Why metallics?
There is no question that metallics are a popular trend in wholesale cosmetics packaging. But what is it about these finishes that make them so captivating to consumers? The answer is simple, metallics are eye-catching. They stand out from the crowd and draw attention to the aluminum tube packaging.
Metallics offers a tie-breaking design that attracts consumers who are bombarded by a sea of similar products. In a world where people are increasingly drawn to luxury and uniqueness, metallics processed by eco friendly cosmetic packaging manufacturers provide an attractive way to make your product stand out.
Metallic hues:
Metallic cosmetic packaging has been in the industry for decades. Metallic makeup packaging can be divided into two categories i.e, traditional metallics and advanced metallics.
Traditional metallics include gold, silver, platinum, among others. Advanced metallic colors are typically blues, reds or more subtle shades that evoke a specific response from consumers when used on the cosmetic aluminum collapsible tube. The latter category of colors will communicate to your customers that your products are of high quality without being too flashy or over-the-top. Metallic hues are a great way to create an "up-market" appearance for your cosmetic aluminum tube packaging, but they must be used correctly.
Advanced metallics:
Like with everything else, we have also seen a sharp innovation in metallics. Now, cutting-edge techniques can be applied to get the most out of your cosmetic aluminum collapsible tube.
The metallic paint is applied directly over the desired print or color, creating an eye-catching shiny finish. Metallics are commonly used in aluminum tube packaging because of the luxury they project. They're used on everything from lipsticks to eye shadows.
Choosing the perfect packaging from eco friendly cosmetic packaging manufacturers for your cosmetic brand is an important decision. We are here to help you get it done, no matter how big or small of a project you're looking to take on. We are experts with extensive experience in the cosmetics industry. As one of eco friendly cosmetic packaging manufacturers, we know what is needed to make your cosmetic packaging elegant, unique, functional, and economical.
Traditional foil and cold foil
There are two types of metallic printing techniques, cold foil and traditional foil stamping. Each technique has its advantages when applied on the aluminum collapsible tube. Cold Foil is often used in-line on a press because it allows for finer details and gradients while still being cost-effective.
Traditional Foil Stamping also offers many benefits but it is best suited for small areas that need foiling. Metallic printing can be incorporated into cosmetics using flexible and rigid substrates. Choosing the correct foiling technique for your project will depend on a variety of factors. So if you are confused about what technique will be best for you, you can always contact us and we will provide you with a more personalized response.
Metallic inks
A cosmetic product's packaging can make or break its success. Consumers often judge a product by the case it comes in, so companies are always looking for new and innovative ways to package their products.
One way to stand out is with metalized inks. Metalized inks offer an economical alternative to foil boards because they're printed on the same roll of paper as other ink colors without requiring a separate printing process. It may seem like incorporating metallic inks on your aluminum cosmetic packaging tube is rocket science, but it isn't.
In addition to colors that can add a metallic "shimmer" or glisten, you might also want to consider using color with a slight sheen. This gives the impression of life and movement while still subtle enough to remain sophisticated for your target audience. For example, you could use white ink on the dark aluminum collapsible tube, which will lend a luminous appearance.
If you are thinking about why it works so well in cosmetic tube packaging produced by eco friendly cosmetic packaging manufacturers, the answer is simple. Metalized inks are designed with visual impact in mind by eco friendly cosmetic packaging manufacturers. Consumers expect a sense of distinction from their products, and metallic inks can do this job extremely well.
How to incorporate metallics in your aluminum collapsible tube?
Metallics can be a great way to differentiate your product on the shelf. The first step in packaging development is an evaluation of your target audience and figuring out whether metallic touch will suit their taste or not.
During this decision-making process, it is essential to keep in mind that not all potential customers will respond positively to metallics. After that, your next step should be to figure out a color scheme for your aluminum collapsible tube. You will also need to figure out the palette scheme of everything from the background to metallic ink. After that, you will need professional collapsible aluminum tubes manufacturers that can turn your dream into reality.
We have experience creating metallics for all types of cosmetic packaging, from nail polish bottles and pots, makeup compacts to lip balm tubes and eyeshadow palettes. Our team is equipped with the experience and resources to help you with all your metallics needs, from basic foil stamping to custom metalized inks. So if you are feeling lost or have any queries, you can always leave us a message and we will get back to you with a solution!