What is eco-friendly cosmetic packaging?
When thinking about ways to make this world an environmentally-friendly zone, the first thing that should come to our mind is, stopping the use of non-biodegradable such as plastic and start using eco-friendly materials for packaging.
For over 200 years, people have been using cosmetic products and skincare products to enhance their beauty. Most cosmetic products were proved to be harmful as well as their packaging was found dangerous to our precious planet.
After considering all these things, beauty brands came to a conclusion, and that is to start manufacturing eco-friendly cosmetic packaging for their consumers benefit.
An eco-friendly cosmetic packaging is that kind of packaging which is biodegradable. The sustainable eco-friendly cosmetic packaging is also known as green material packaging because it's safe, healthy and lightweight. The biodegradable cosmetic packaging can easily be recycled or reused and even if it does end up as a waste product, it won't cause any toxins in the soil that later causes pollution in the atmosphere.
For all these obvious reasons, the trend of biodegradable cosmetic packaging is increasing day by day. In this article, we will tell you about all the advantages of using eco-friendly cosmetic packaging.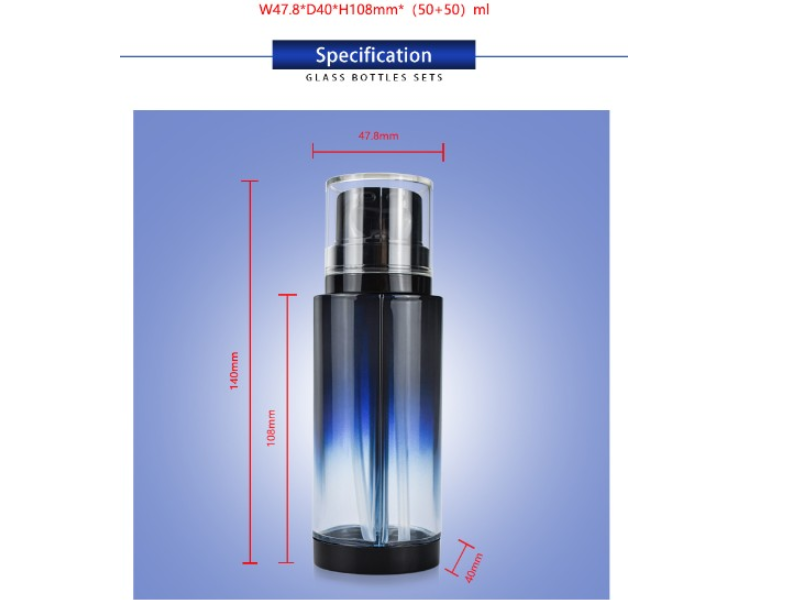 Easy to dispose off
Eco-friendly cosmetic packaging is usually recyclable or compostable. It actually depends on the type of eco-friendly material you are using for the product packaging. Usually the packaging has mentioned on it whether it is recyclable or compostable. It it's compostable then compost machines are used but if it's recyclable then put it in your recyclable bin and reuse it.
Minimizes carbon footprint
A carbon footprint is the amount of greenhouse gases including carbon dioxide that is being generated by non-biodegradable products. All biodegradable cosmetic packaging reduces the consumption of resources. Environmentally-friendly packaging is made up of recycled material so it gives no harm to the earth giving you clean air to breathe in.
Versatile
The eco-friendly cosmetic packaging suppliers make sure to use all kinds of re-usable and re-purposed packaging to further create cosmetic products packaging. This way, less waste will be formed that pollutes the environment. There are many types of eco-friendly packaging materials that can be shaped according to your cosmetic brand's needs. Reusing the flexible eco-friendly packaging can reduce costs majorly.
Biodegradable makeup packaging
Biodegradable packaging from cosmetic tube manufacturer requires less energy to be produced. These are non-toxic and reduces carbon dioxide emission, reducing effects of carbon dioxide. Eco-friendly cosmetic packaging is biodegradable which means it doesn't pollute the oceans or harm the soil in anyway. Eco-friendly packaging is very beneficial to save the creatures of this earth.
Plastic cosmetic tube recycling

Many eco-friendly packaging can be made from plastic that has been thrown away as waste. The only way of reducing plastic from the world is by recycling it in a positive way that doesn't harm anyone. Most eco-friendly packaging is manufactured by recycled materials so no waste is dumped.

Researchers have said that by the end of 2050 all plastic will pollute the oceans and the fishes will die. To save the world from this misery, RPET is used by eco-friendly cosmetic packaging suppliers. We all should start using eco-friendly packaging before we have to regret.

Less shipping and air costs from the government

Plastic requires a lot of space to be exported to other countries, for this reason more money is needed from the country. Eco-friendly cosmetic packaging suppliers say that it is lightweight and requires less space. Less packing material is required which means fewer shipping costs but more revenue generated that can be spent on doing something better for this world, like planting more trees and saving the earth.

Reducing harmful plastics

If by ten to fifteen years we all start using eco-friendly packaging in cosmetics as well as other things, the use of harmful plastics will be finished so the world will be a safer and healthier place to live in without the emission of any harmful gases caused by plastic waste.

The use of eco-friendly packaging has all the benefits in this world. Using eco-friendly packaging means saving our upcoming generations so for all these obvious reasons we should shift completely to eco-friendly or safe green packaging products. We hope this reading this article helped in enhancing your knowledge on how to save the earth.