D40 Scalp Treatment Plastic tube Packaging with Silicone Applicator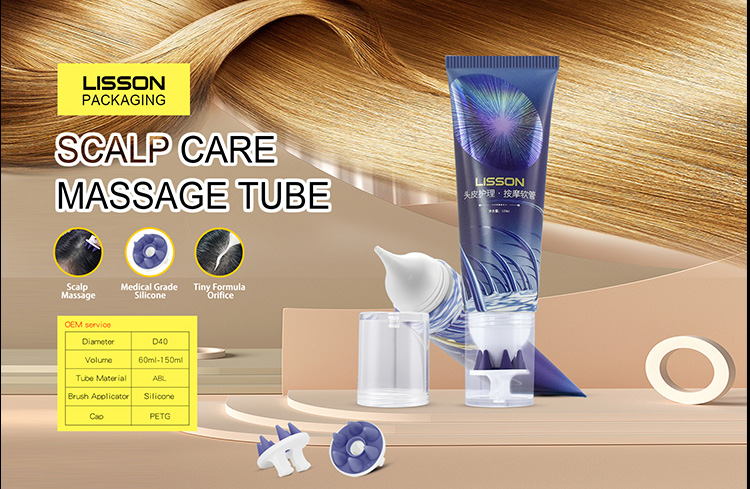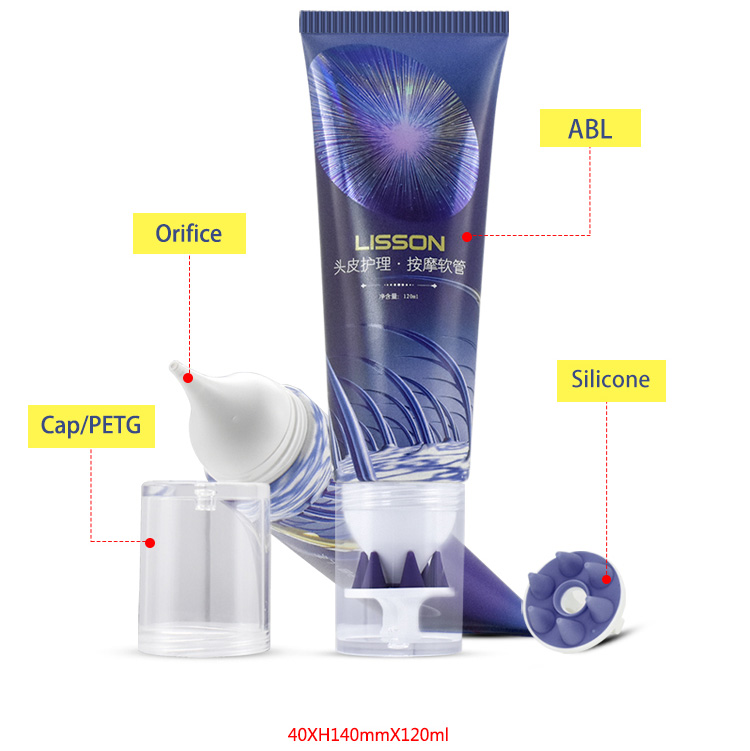 Plastics are now the most preferred cosmetic tube packaging option because they are lightweight, durable, easy and economical to use. And cosmetics packaging can be an easy and quick way to create custom designs and packaging.
1. Lisson plastic squeeze tubes are available in a variety of colors and diameters, depending on their use. Lisson cosmetic tube factory always makes sure to use high-quality materials and to balance their quality with cost. We are confident and appreciated our cost-effective products are dealt with throughout the world.
2. The silicone applicator makes this the ultimate cosmetic plastic squeeze tube in safe and easy application. This is perfect for your handbag; when you're in a hurry or out and about. With a truly unique design, Lisson cosmetic squeeze tube features a silicone applicator that can be squeezed and is easily removed when you are done applying your product.
3. Whether it's hydration, lotion, serum, or foundation, cosmetic tube manufacturers have the right plastic squeeze tube in your industry. If what you want is not listed, we can most likely create it to your specifications. With a wide variety of colors, shapes, closures, and sizes, Lisson cosmetic tube factory can meet your needs and exceed your customers' expectations.
4. Cosmetic tubes for the brush-on market. Large variety of sizes and shapes available including with and without parting lines to match the individual bottle. Ideal for brush-on water, nail polish and lip gloss.
5. Cheap and durable, best-selling wholesale cosmetic tube manufacturers in China, buy plastic squeeze tube at best price. Plastic squeeze tube is popular in European and American market. Custom order plastic squeeze tube with any size, label, dye and shape.