15ml Eye Cream Tube with Ceramic Applicator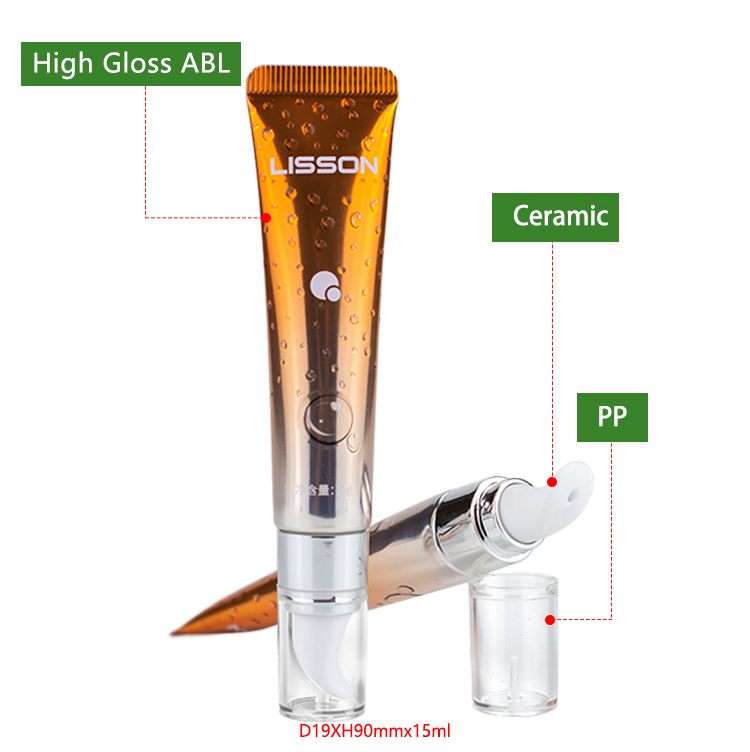 1. Lisson color squeeze tube packaging for eye cream and cream packaging. Manufacture these tubes, or order custom made cosmetic eye cream tubes for your brand.
2. Wholesale cosmetic tubes are one of the most popular packaging of cosmetic products on the market. They are used to package eye cream, facial cream, serum and body treatment cosmetic products. Because many cosmetic products are used on the face, cosmetics tubes can make a more appropriate packaging for these products.
3. Lisson new cosmetic tubes are perfect for eye cream packaging, Lisson is a professional and promotional cosmetic tubes manufacturer with custom branding cosmetic tubes, and more patented designs to grow your cosmetics sales and popularity!
Lisson wholesale cosmetic tubes provide for a flexible assortment of 50% and 100% full. We offer them in rigid, semi-rigid, and well-sealed varieties. Contact us for free sample.
These Lisson wholesale cosmetic tubes are ideal for many of your packaging needs. They're available in a variety of sizes, styles and finishes. You've come to the right place to bring your brand to life.
You can "Make your own cosmetic tube bulk cheaply"at Lisson cosmetic tube factory.