D30 Plastic Cosmetic Packaging Round Cream Tube with Water Drop Cap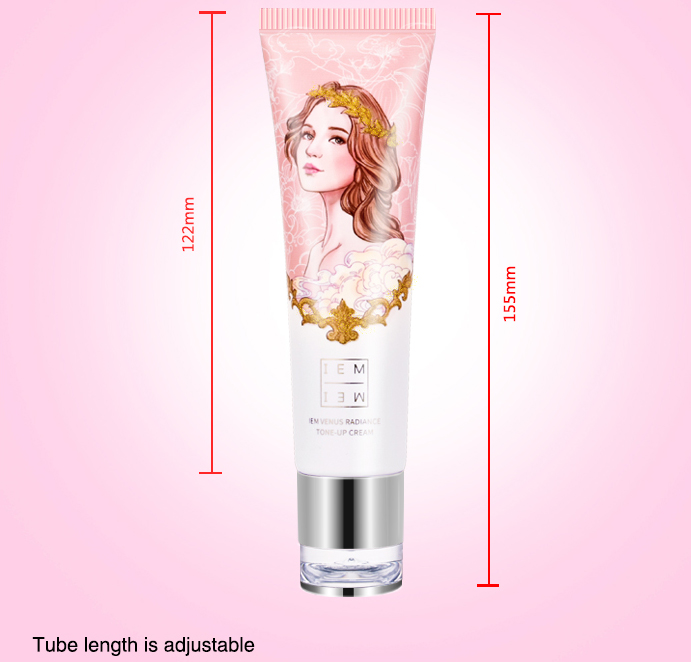 Cosmetic Tube Types: Round Tubes, Oval Tubes, Twist-off Tubes, Long Nozzle Tubes, Applicator Tubes.
Plastic Tube Diameter: D13 D16 D19 D22 D25 D30 D35 D38 D40 D45 D48 D50 D55 D60
Capacity: 1ml to 400ml (The customer requires adjustment within the length range 45-310mm)
Application:
1. Cosmetics (Eye Care, Lip Care, Hair Care, Hand Cream, Skincare, BB cream, Sunscreen, Facial Cleanser, concealer, Primer, Foundation, body lotion, toothpaste...
2. Food (jam, condiments)
3. Medicine (ointment, acne cream, scar cream)
4. Industrial category (glass glue, caulking agent, silicone grease, etc.)
5. Hotel supplies (shampoo, shower gel, conditioner, body lotion, etc.)
Material: PE, 99.7% aluminum, Laminated, PCR, Paper Laminated, Sugarcane
Layers: 2 layers, 5 layers
Color: Printing according to customer's Logo and design
Varnish: bright, matte
Printing: offset printing, silkscreen, hot stamping, labeling, 1-8 color printing.
Sealing: According to customer requirements, you can choose one of two options: tail sealing or aluminum foil sealing
Lids/Caps: Screw Cap, Flip-top Caps, Octagonal Cap, Various Acrylic Caps, Wood Caps, Bamboo Caps, Disc Top Caps, Two-color Screw Caps, Various Functional Caps..
Packaging: standard packaging or packaging according to customer requirements