D30 Plastic Cosmetic Packaging Tube Round Cream Tube with Water Drop Cap
1.This facial cleanser tube is ideal for packaging your skin care or makeup products. This cosmetic tube can be customized to meet your needs in details, with a variety of colors and labels available, as well as different sizes. For the best prices on these cosmetic tubes, contact Lisson cosmetic tube factory directly.
2.Our facial cleanser tube is the perfect way to share your brand with customers. We offer custom branding design on wholesale cosmetic tubes, competitive factory prices, and details like barcodes and safety seals.
3.Our facial cleanser tube is a perfect way to package your sensitive skin care products. We provide a wide range of sizes and colors to suit your needs, as well as custom printing and branding options. Our competitive factory price will leave you with plenty of room in the budget for other items on your list.
4.We believe in making your brand stand out with Lisson cosmetic tube. That's why we offer custom printed cosmetic tubes that are not only affordable, but are among the best quality on the market. We can print up to 6 colors with high-quality inkjet printers and use a variety of finishes for an impeccable final product.
5.Lisson custom-made facial cleanser tube is perfect for protecting your product from contamination and light. We offer a variety of finishes and materials, including metal, pcr, plastics, sugarcane, paper. Choose from our vast selection of cosmetic tubes to find the one that works best for your needs!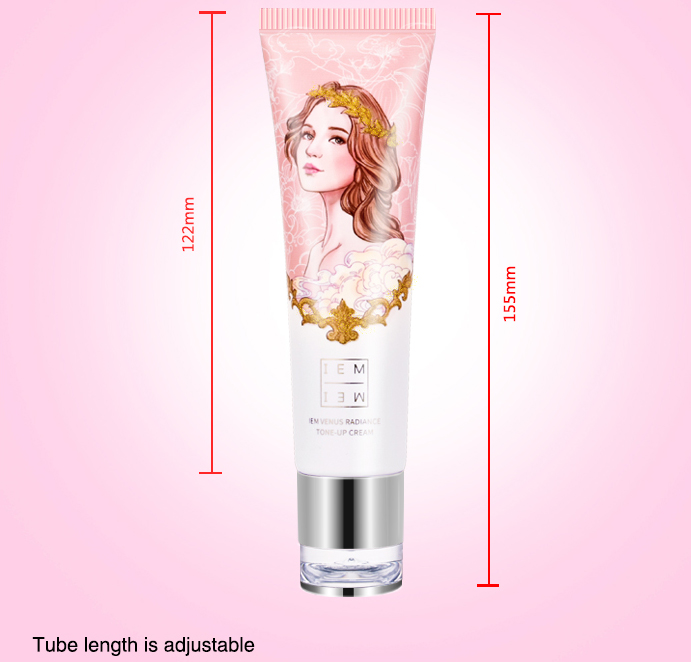 Cosmetic Tube Types: Round Tubes, Oval Tubes, Twist-off Tubes, Long Nozzle Tubes, Applicator Tubes.
Plastic Tube Diameter: D13 D16 D19 D22 D25 D30 D35 D38 D40 D45 D48 D50 D55 D60
Capacity: 1ml to 400ml (The customer requires adjustment within the length range 45-310mm)
Application:
1. Cosmetics (Eye Care, Lip Care, Hair Care, Hand Cream, Skincare, BB cream, Sunscreen, Facial Cleanser, concealer, Primer, Foundation, body lotion, toothpaste...
2. Food (jam, condiments)
3. Medicine (ointment, acne cream, scar cream)
4. Industrial category (glass glue, caulking agent, silicone grease, etc.)
5. Hotel supplies (shampoo, shower gel, conditioner, body lotion, etc.)
Material: PE, 99.7% aluminum, Laminated, PCR, Paper Laminated, Sugarcane
Layers: 2 layers, 5 layers
Color: Printing according to customer's Logo and design
Varnish: bright, matte
Printing: offset printing, silkscreen, hot stamping, labeling, 1-8 color printing.
Sealing: According to customer requirements, you can choose one of two options: tail sealing or aluminum foil sealing
Lids/Caps: Screw Cap, Flip-top Caps, Octagonal Cap, Various Acrylic Caps, Wood Caps, Bamboo Caps, Disc Top Caps, Two-color Screw Caps, Various Functional Caps..
Packaging: standard packaging or packaging according to customer requirements
Organize and beautify your facial cleansing products with Lisson branding custom-made Facial Cleanser tube packaging! This facial cleaner tube package design provides an elegant way to display your facial cleansing products while providing superior protection for them. We personalize it with your company logo or message, and you're good to go!