A Revolutionary Packaging Solution-Lisson Plastic Pouch Paper Tube
LISSON PACKAGING launch an eco-friendly paper tube introduced, there is 40% paper in the tube, suitable for cosmetics and personal care products.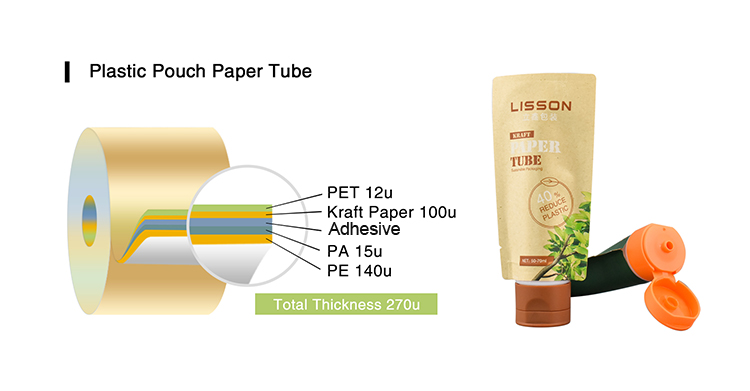 Eco-friendly paper tubes are an excellent alternative to traditional plastic tubes. These are made from sustainable materials such as paper, which makes them eco-friendly and recyclable. They are manufactured using a combination of paper, water-based adhesives, PET, and PE.
The tubes are perfect for cosmetics and personal care products such as creams, lotions, balms, and sunscreens. The 40% paper content adds robustness to the tubes, making them durable enough to withstand the rigors of everyday use.
What makes these tubes even more eco-friendly is that they are completely biodegradable and compostable. Unlike plastic tubes that end up in landfills and takes hundreds of years to decompose, paper tubes will break down naturally, leaving no trace behind.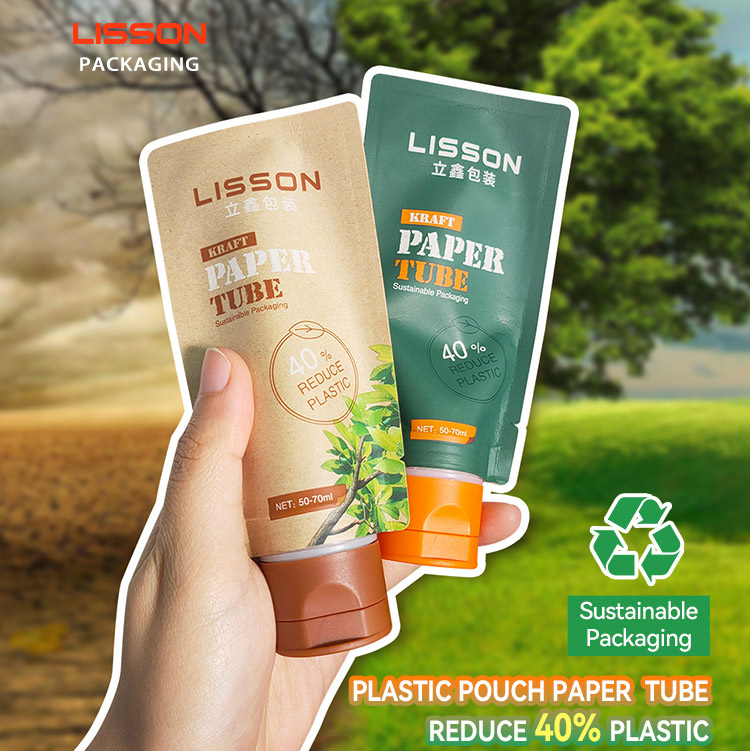 Sustainable paper tubes are an innovative and responsible choice for packaging cosmetics and personal care products. They are not only good for the environment but also practical and appealing to consumers looking for sustainable alternatives.